Mysteries of king Tut's tomb
The discovery of hidden rooms in Tutankhamun's tomb makes us wonder to ask many questions about Tutankhamun and search for his life and death to know more about him and his place in ancient Egyptian because of the rich attractions he left to discover today in Egypt tours.
Archaeologists believed that the last burial chamber in the Valley of the Kings had been discovered even before Howard Carter's 1922 discovery of the tomb of Pharaoh Tutankhamun, which had never been touched before. King Tut ruled Egypt for only one decade from 1332 to 1322 B.C. and died at the age of nineteen. Despite his young age, he achieved many achievements and left many high-end tourist attractions that we see in Egypt travel packages steadfast until now in glory.
Latest about Tut's tomb
In November 2015, radar expert Hiro Katsu Watanabe conducted a series of radar scans of the cemetery's land, and the results of these radar scans showed the possibility of other burial chambers hidden behind the walls of the young king's tomb. The use of ground-penetrating radar is known to be extremely difficult in the Valley of the Kings because of the rocky terrain. According to Zahi Hawass, the former minister of antiquities, natural cracks in the rocks can reflect radar waves in a way that may make them look like man-made chambers, so another round of radar scans is needed to make sure they are there. Our tour guide is ready to inform you of all the updates during your Egypt classic tours to Luxor's west bank to see the king's tomb while he explains the mysteries of tut's tomb, you will feel interested in Luxor day tours as they are full of stories.
Although Tutankhamun is not frequently mentioned in historical records, he ruled during a time of significant change in Egypt. His predecessor, Pharaoh Akhenaten, changed the official religion from polytheism to the worship of the sun god, which diminished the power of the traditional priests. Tutankhamun assumed the throne during a movement back towards traditional worship following Akhenaten's death. Join our Egypt classic tours to discover the interesting history of Egyptian Pharaohs.
The discovery of Tut's tomb has brought up significant inquiries about Egyptian history, including the quest for his predecessors and successors, the potential presence of other individuals buried alongside him, and the possibility of undiscovered burial chambers. Some answers about the life of King Tut and his relatives are within reach, while other aspects of his life remain a mystery, also know about the secret behind the Curse of Tutankhamun.
What were Tutankhamun's parents?
Around 1341 B.C. during the reign of Akhenaten, a royal child was born, named Tutankhamun Aton, which means the living image of Aton, and was renamed after Akhenaten's death according to the traditional religion of sun worship, and Tutankhamun became. Tutankhamun's mother is a subject of debate among researchers. Some believe that it is Queen Nefertiti, the main wife of Akhenaten who owns a tomb in the Valley of Queens, while others suggest it may be one of his other wives, Kia, who was marginalized. The paternity of Tutankhamun's siblings is also uncertain, with some suggesting that his father may have been Pharaoh Samenkh-ka-ra, who ruled immediately before Tutankhamun.
The test of many mummies found in the Valley of the Kings proved that Tut's father was buried in the opposite cemetery in the valley (55KV), and his mother is buried in a cemetery relatively far from the west (35KV), but the identity of these two mummies remains unknown. You can join our 8 days luxury package to Luxor and Aswan, one of our guided Egypt luxury tours to Luxor may you have an opinion!
Identifying the true parents of Tut may help to reveal the kind of royal machinations that surrounded him and made him rule at the age of nine.
If another mummy had been found in Tut's tomb, the identity of the owner could be identified through the inscriptions engraved on the contents of the burial ground, thereby helping to solve this mystery.
Check out our journey on the Nile River through our Egypt Nile cruises and the best Egypt budget tours 2023 / 2024 offers.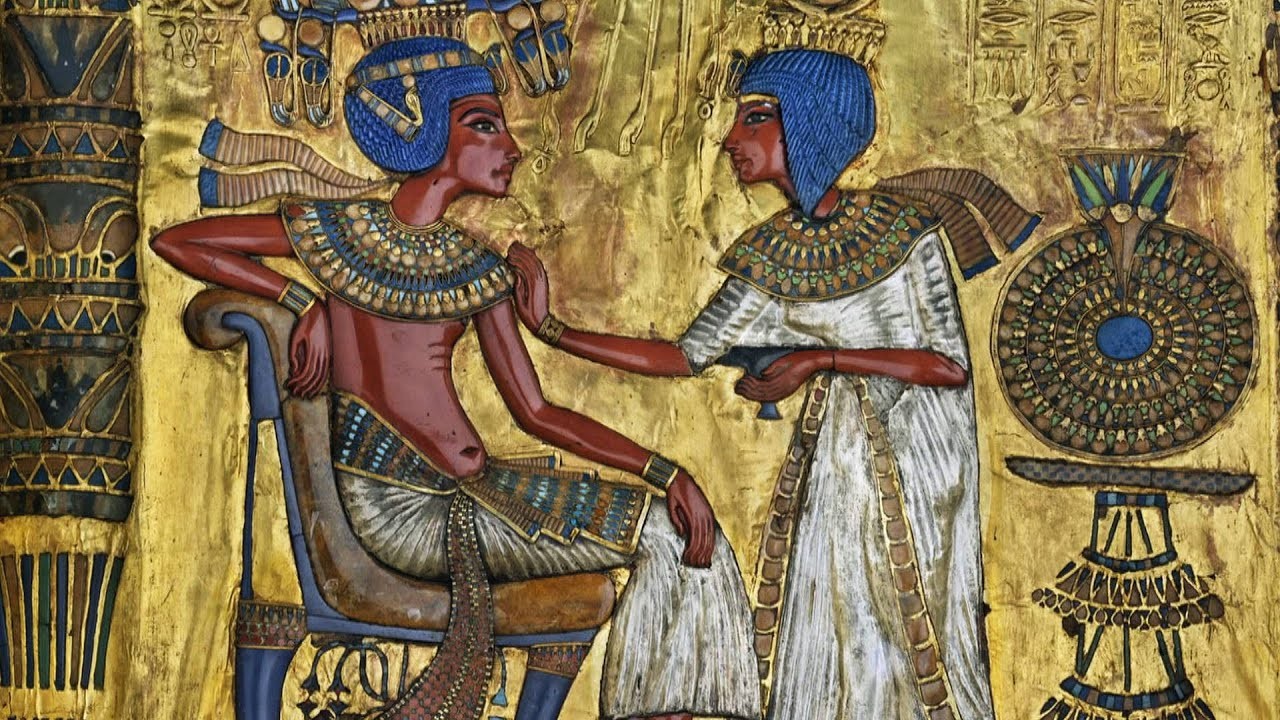 Who ruled before Tutankhamun?
At the end of his reign, Akhenaten was appointed as Nefer Neferatan, possibly Nefertiti under a different name, who ruled for three years after his death. Samenkh-ka-Ra, a controversial figure, captured Nefer Neferatan, who some researchers believe is one of Nefertiti's alias. It is also possible that the mummy of one of Akhenaten's male relatives, found in an older burial chamber separated by a wall to expand Tut's tomb, may be identified as Tut's executioner.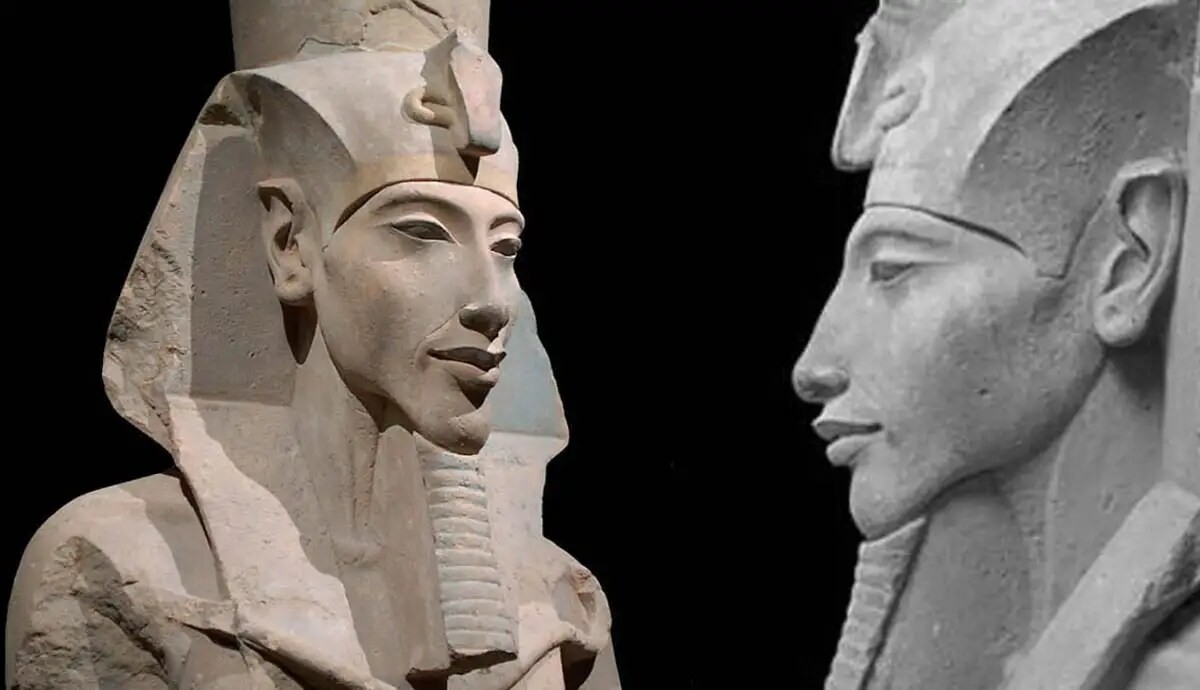 Who ruled after Tutankhamun?
Tutankhamun died suddenly at the age of 19 without leaving an heir. The inscriptions show that he was married to Ankh Essen Amon, Nefertiti's daughter, who is likely to have been his half-sister, had two daughters who died shortly after their birth, and whose mummies were found in Tut's tomb you can see their tombs beside him during Valley of Kings tour. Tut's death may have left his wife in a desperate position, possibly the one who sent a letter to the King of Theres, who ruled what is now Turkey and Syria, asking for a groom to share the throne of Egypt, in a last-ditch attempt to hold on to power; the documents show that the Emir of the Recitals, Zananza, was sent, but lost on the way.
The timing of the letter is uncertain, but Eaton Krauss suggests that Nefertiti may have written it to request a co-regent before becoming Pharaoh. Although the authorship of the letter may remain unknown, Egyptian scholars are committed to uncovering the enigma of Tutankhamun's demise and its aftermath. If you feel interested in the Egyptian Pharaohs' history so you will like our Egypt cultural tours that are full of the history of different eras.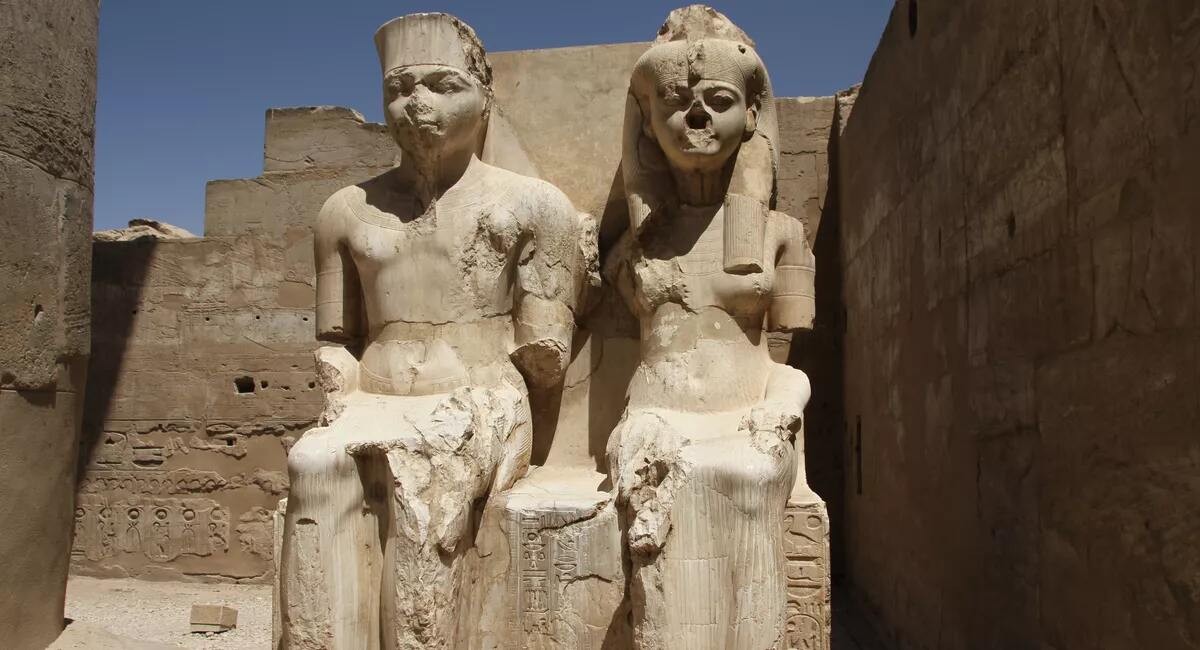 Was tut's tomb built for him or someone else?
According to Reeves and other scholars, Tutankhamun's tomb may be too small for a pharaoh, possibly due to his sudden death and a hurried re-preparation of the tomb. Despite containing numerous art pieces, only one of the four chambers is fully adorned, which differs from other royal tombs you will notice yourself on the west bank Luxor tour. The artwork showcases Tutankhamun's voyage to the afterlife. Reeves further observes that over 80% of the tomb's objects were originally intended for past monarchs, including Akhenaten.
Reeves also believes that instead of building an extended tomb for Tut, the builders may have separated and allocated part of another large cemetery; He is Nefertiti, who was buried as the Pharaoh (Samenkh-ka-ra), and Hawass argues that Nefertiti's prominent role in the worship of God Aton makes it difficult to believe that it can be buried in the Valley of the Kings, the holy place of god Amun.
Are there others buried with Tut?
Reeves shares the optimism of a few researchers about the possibility of containing any new burial chambers on Nefertiti's tomb. Although finding her mummy under any name promises a great opening to the study of ancient Egypt, the possibility of finding something different in these stacked rooms remains. Frank Rowley, from the University of Zurich, Switzerland, worked on an extensive study of Tut's mummy, compiling a list of royal figures who could be there; The presence of any of these mummies may more clearly indicate the kinship of King Tut. There is also the possibility that these rooms may not be just storage rooms; in any case, the existence of these rooms carries countless possibilities for what you can tell us about King Tut. As Eaton Krauss says, "The only certain thing about Tutankhamun is that he is dead." If you feel interested in this topic, so ancient Egyptian Mummies you will like it.
How did King Tutankhamun die?
The matter of Tutankhamun's cause of death remains unresolved, and it is unlikely that the newly discovered chambers will provide an answer. Rowley's DNA analysis revealed that the pharaoh suffered from malaria, and a CT scan demonstrated a rare bone disorder affecting his right foot, which caused a deformity. Tutankhamun possessed around 130 walking sticks, indicating their use during his lifetime.
Rowley asserts that understanding and evaluating Tut's health will affect the researchers' view and assessment, in the sense that he was a strong and active pharaoh who led the armies in battle, or was he just a weak mock ruler manipulated and exploited by those who were greedy in the Governing Council, and older than him?!
Rowley hopes to be able to conduct an extended and more thorough examination of Tut's body so that he can gather more information about his health and therefore find out the cause of his death.
Now, check out our Egypt trips, and Egypt family tours itineraries including Tutankhamun's tomb.