Ibn Tulun Mosque: Example of Islamic Architecture
Among the most well-known historical sites in Cairo, Egypt, the Ibn Tulun Mosque stands out. Being one of the largest mosques in the world with a floor area of more than 26,000 square metres, this mosque is regarded as one of the oldest still in existence in the city. The Tulunid dynasty's founder Ahmed Ibn Tulun built the mosque in the ninth century. The mosque is a magnificent combination of Byzantine and Coptic architectural elements combined with Islamic design.
Architecture and history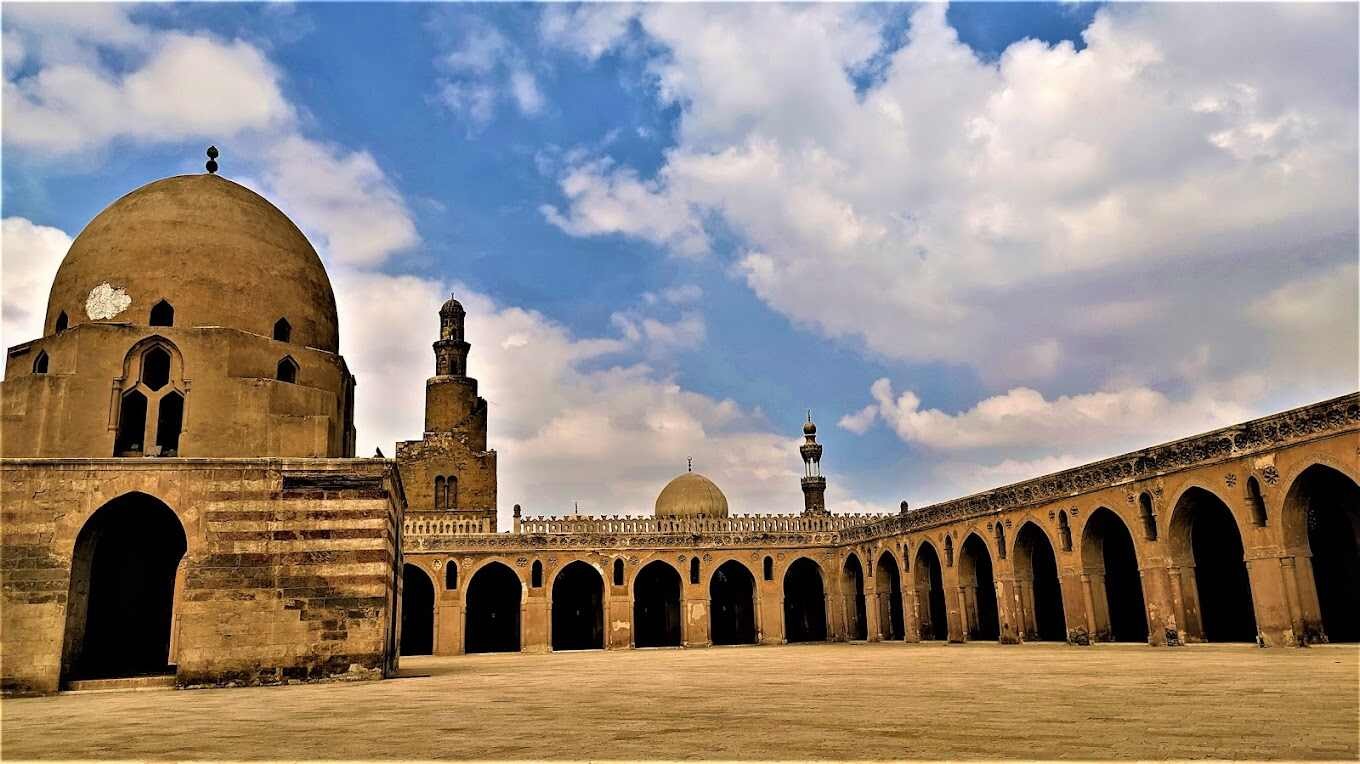 The mosque was started in 876 AD by Ahmed Ibn Tulun, a governor of Egypt during the Abbasid Caliphate. It was finished in 879 AD. The mosque was built atop a hill named Gebel Yashkur, which made for an excellent building site.
The mosque's architecture deviates from conventional Islamic design in that it has Byzantine and Coptic architectural influences. The mosque is made of brick, and ornate stucco work adorns the outside walls. The mosque's spiral minaret, the oldest still standing minaret in Egypt, is its most prominent feature.
The inside of the mosque is extraordinary; the more than 200 columns that support its wooden roof, the majority of which were salvaged from Roman and Egyptian structures, are from these eras. Being enough to hold 5,000 worshippers at once, the mosque's prayer hall is enormous. Another striking aspect of the mosque is the marble mihrab, which is embellished with beautiful geometric patterns.
Preserving and restoring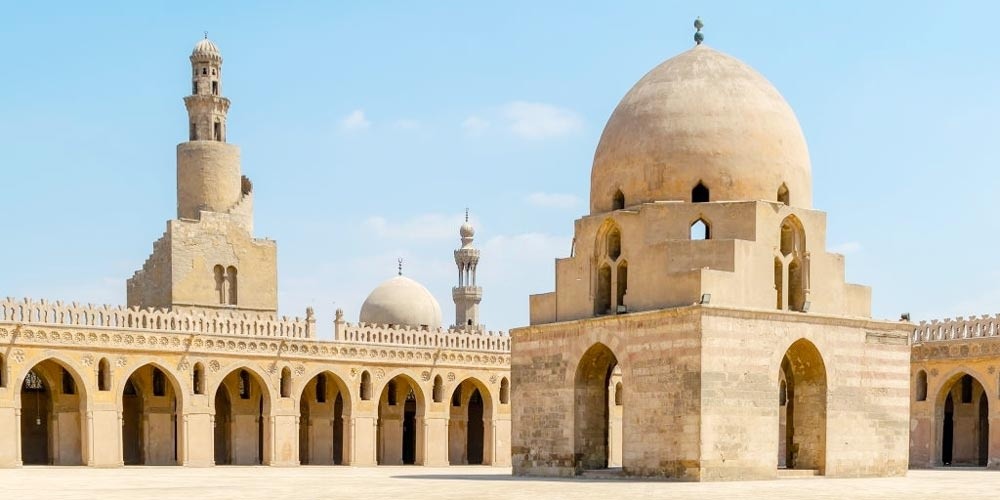 Ibn Tulun's mosque has undergone numerous renovations and repairs throughout the years to maintain its original beauty and charm. The mosque had a sizable restoration in the 12th century during the Fatimid Caliphate's dominance and again in the 14th century during the Mamluk Sultanate's rule.
During the rule of Muhammad Ali Pasha, the creator of modern Egypt, in the 19th century, the mosque underwent yet another massive restoration. Around ten years were spent on the restoration project, which was supervised by a French architect. Since its reopening in 1885, the mosque has been a UNESCO World Heritage Site.
Conclusion
The Ibn Tulun Mosque is a singular and stunning example of Islamic architecture that demonstrates the historical and cultural influences of the area. The mosque is not simply a place of worship but also a symbol of Egypt's vibrant past and present. Everyone interested in Islamic art and architecture or Egyptian history and culture must go there.
For future generations to understand the value of this historical site and gain knowledge from it, it is crucial to keep protecting and maintaining it. The mosque is a popular tourist destination that welcomes travellers from all over the world due to its beauty and uniqueness.