Who is Heket?
HEKET One of the initial eight deities that make up the Ogdoad, the foundation of the genesis story of Hermopolis. The female counterpart of the space deity Hek was named Heket. Later on, she changed into a frog deity who helped women give birth. Heket is first mentioned in the Pyramid Texts (about 2345 B.C. ), a collection of magical writings, where she is described as accompanying the king's spirit to his position in the sky. She shared this distinction with Bes and Tauren, who both defended women and children, as childbearing was her most significant relationship. During the last stages of labour, Heket was specifically requested.
As the high priestess of Re was ready to give birth to the future king, Heket helped her, according to a Middle Kingdom papyrus (2055–1650 B.C.). Pregnant women frequently wore amulets and scarab pendants in the form of frogs in the hopes that Heket would facilitate their labours. Heket is referred to be the protector of the household in magical writings found on popular ivory wands in the Middle Kingdom.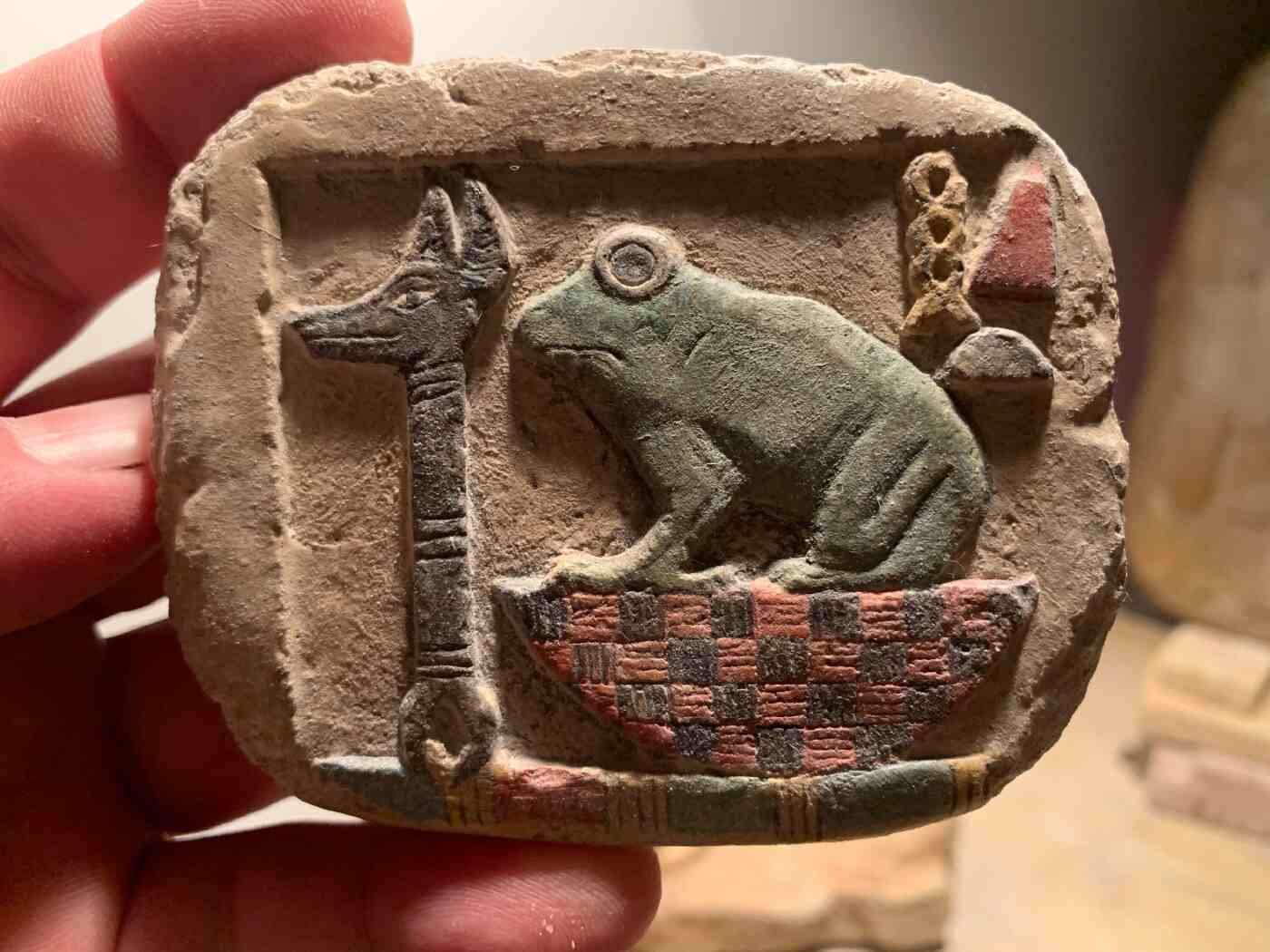 Heket's temple was discovered at Qus in Upper Egypt, and the Petosiris tomb at Tuna el Gabel in Middle Egypt, which dates to the fourth century B.C., makes mention of her religion. Petosiris was a high priest of the deity Thoth, and he wrote on his tomb that Heket took him to a temple that had been damaged by the Nile's seasonal flood and urged him to restore it. According to Petosiris, he called his scribe and gave him instructions to erect a wall around a new temple in order to protect it from future floods.
In the miraculous birth scenes of the king at the Queen Hatshepsut temple at Deir el Bahari from the Eighteenth Dynasty, Heket is shown as having the body of a woman. Heket saw the rebirth of the dead in the Netherworld. The Middle Kingdom term when ankh (repeating life), which was used to characterise the departed, was represented by the frog symbol in hieroglyphic writing.