AWESOME CACKLER Name of the holy geese that appears in the Ogdoad creation story. The Great Cackler is said to have deposited the primordial egg from which the Earth was formed, according to one version of the tale. In that narrative, Atum, the creator god who is occasionally shown as a goose, is linked to the Great Cackler. The Coffin Texts make reference to The Great Cackler (Spell 307):
The quiet that before the creation of the world is claimed to have been broken by the sound of the Great Cackler:
My nest won't be seen, nor will my egg be cracked, for I am the Lord of the High and I have built a nest in the sky. I am the soul that formed the watery abyss and a spot in God's country.
As the Great Cackler, he laughed in the location where he alone was formed. He started to speak in the stillness. He started sobbing when the world was still. His wail went forth. All existing living creatures were created by him. They were given life by him. He helped all folks see the right path, and when they saw him, their hearts sprung to life.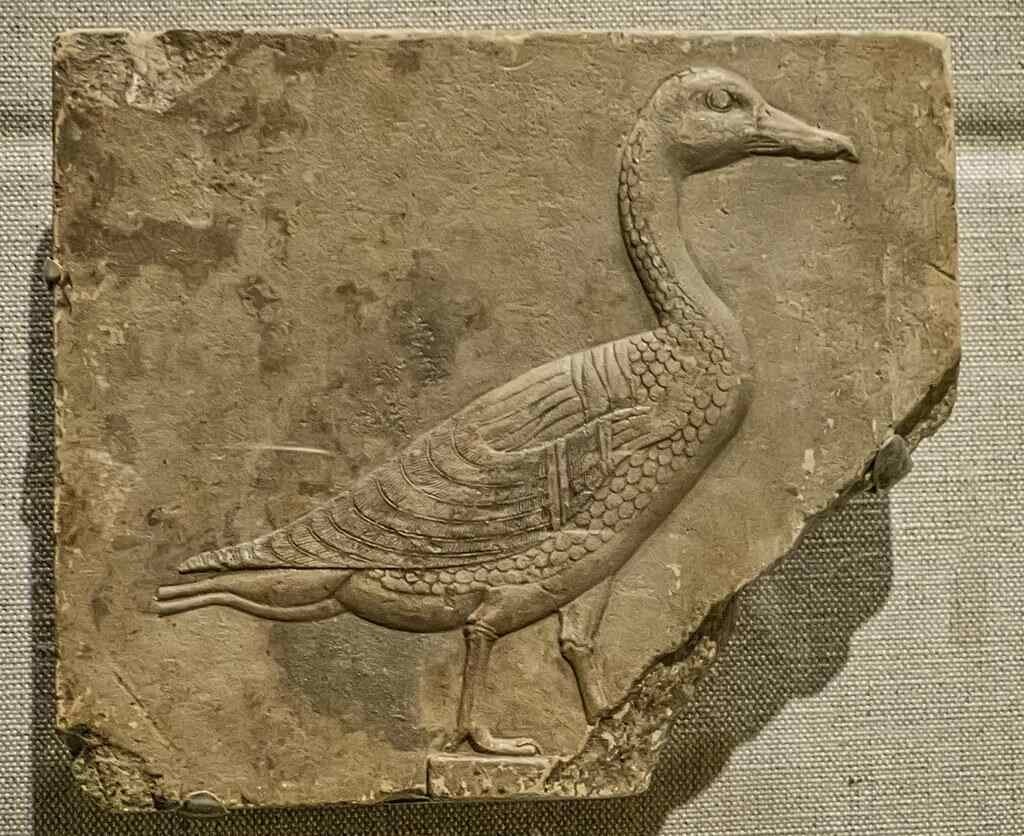 The Big Cackler is linked to the goddess Nut in the Book of the Dead:
Salute you, Nut goddess' sycamore! Give me the water that resides inside you. I sit upon the Annu (Hermopolis) throne and keep watch over and protect the huge cackler's egg. I advance as it does. I breathe the air, and it lives, thus they are one and the same.
According to myth, a wide range of vegetation flourished around Heliopolis's enormous sycamore tree, and it was here that the sun's egg was placed by the Great Cackler, who later came to be identified with the sun god Re.