History of Babylon Fortress
A medieval fortress called Babylon Fortress is located in Cairo, Egypt, on the east bank of the Nile River. The history of Egypt and the nearby areas was significantly impacted by this ancient building and you will see yourself in Egypt tours. It was constructed in the first century CE, during the reign of the Roman Emperor Trajan, as a strategic military outpost to guard the city against attackers and control trade routes down the Nile. Keep reading and join our Egypt travel packages to enjoy Babylon Fortress.
The Church of St. George, the Mosque of Amr ibn al-As, and the Coptic Museum are all included in the rectangular enclosing wall, which is made of limestone blocks and has a central keep, towers, and gates our tour guide will show you these details in the guided Egypt day tours. The 7th century CE saw the construction of the Church of St. George, which now houses several priceless antiquities and paintings that meld Roman, Byzantine, and Coptic architectural styles. The Church of St. George was constructed on the site of an older temple. Just join our Egypt luxury tours and you will see more attractions besides the Babylon Fortress.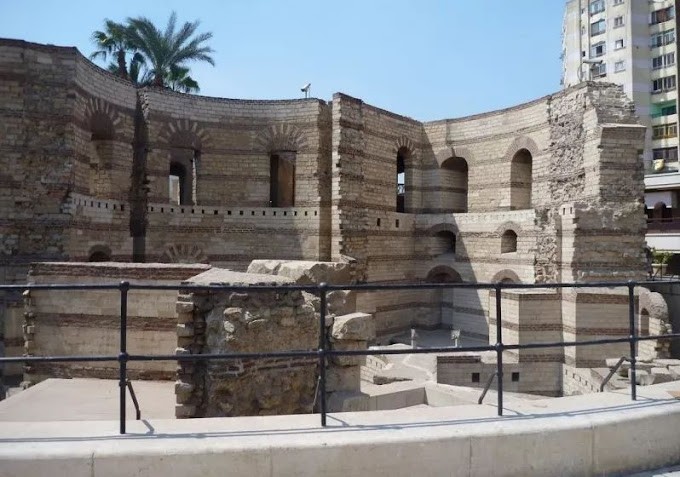 Why visit Babylon Fortress
Several dynasties and empires have held Babylon Fortress throughout history, including the Romans, Ayyubids, Mamluks, and Ottomans. It served as a prominent place of worship for both Christians and Muslims, with the building of the Amr ibn al-As Mosque and the Church of St. George indicating pivotal points in the histories of both faiths. Join our Cairo day tours and we will take you on a tour of Coptic and Islamic historical attractions.
Currently, the Babylon Fortress is a well-liked tourist destination in Egypt classic tours and a representation of Egypt's extensive cultural legacy. The property has, however, encountered difficulties as a result of urbanization and development. Restoration initiatives, archaeological digs, and cultural events have all been planned to protect and showcase its legacy.
The National Program for the Development of Egyptian Villages was established by the Egyptian government in 2015 with the goal of encouraging rural communities, especially those around Babylon Fortress, to thrive economically and sustainably through tourism to encourage tourist to visit this historical place during their Egypt budget tours. Yet with all of these initiatives, there is still more to be done to keep tourists from all over the world fascinated and inspired by this old castle