Info about Abdeen palace Museum
The Abdeen Palace Museum located in Cairo, Egypt, is a highly popular tourist attraction on our Egypt tours. It was originally constructed in the 19th century as the residence of the Khedive of Egypt but has since been converted into a public museum.
Experience the history of Abdeen Palace on one of our Egypt day tours. Intricate sculptures, mosaics, and paintings that represent scenes from ordinary life and the natural environment decorate the palace's interior. Guests may tour the palace's numerous halls and rooms while on their Egypt travel packages. You can make the most of your time in Cairo by joining an Cairo city tour All inclusive to see the city's top sites, including the hanging church, the Egyptian Museum, the Salah El Din Citadel, and more.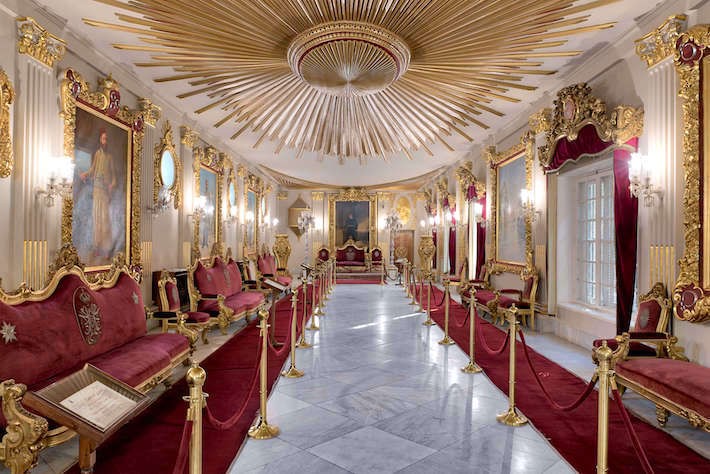 The Abdeen palace has beautiful gardens and outdoor spaces that are perfect for leisurely walks and picnics. These reasons make Abdeen palace a must see during your Cairo day tours because it tells about one of the official residences of the president of Egypt. The gardens are home to a number of plants, flowers, and trees, as well as fountains, ponds, and other water features so it is considered the correct choice to calm your mind and get fun during your Egypt spiritual tours.
If you are looking for a unique tour to visit the Abdeen museum, you can book one of our Egypt luxury tours you not only explore and get more historical knowledge about Egypt, but you also will explore Egypt's beauty and culture.
If you are looking for wonderful Egypt Classic tours, you must visit Cairo and try the Egyptian food, it will be an amazing and new experience for you, and it will take you to another level of entertainment. don't miss a day trip to the Great pyramids of Giza, Sakkara, and Dahshur to enjoy one of the seven wonders of the world.