A desert safari adventure is one of the most interesting experiences in Egypt due to the richness of safari spots in Egypt. There are a lot of tours in Egypt that you will enjoy, but Egypt safari sites are a unique adventure because the deserts in Egypt have unbelievable diversity. You will not notice the passage of time while exploring it. If you spend your whole life discovering the secrets of the Egyptian desert, your life will end and you will not have covered all its great features and secrets.
The desert occupies most of the area of Egypt and is diverse in color, shape, combination, attractions, and activities. Egypt desert safari tours are an unforgettable experience.
Egyptian Oases Safari Sites
Egypt has 5 important oases, and each of them has characteristics that make it a special attraction in Egypt and attract tourists to add it to their Egypt travel packages. The five Egyptian Oases are Siwa, Kharga, Dakhla, Farafra, and Al Bahariya. We'll start with Siwa Oasis because it's the most popular attraction for medical tourism and meditational activities, both of which are always available on Egypt spiritual tours.
Siwa Oasis Safari in Egypt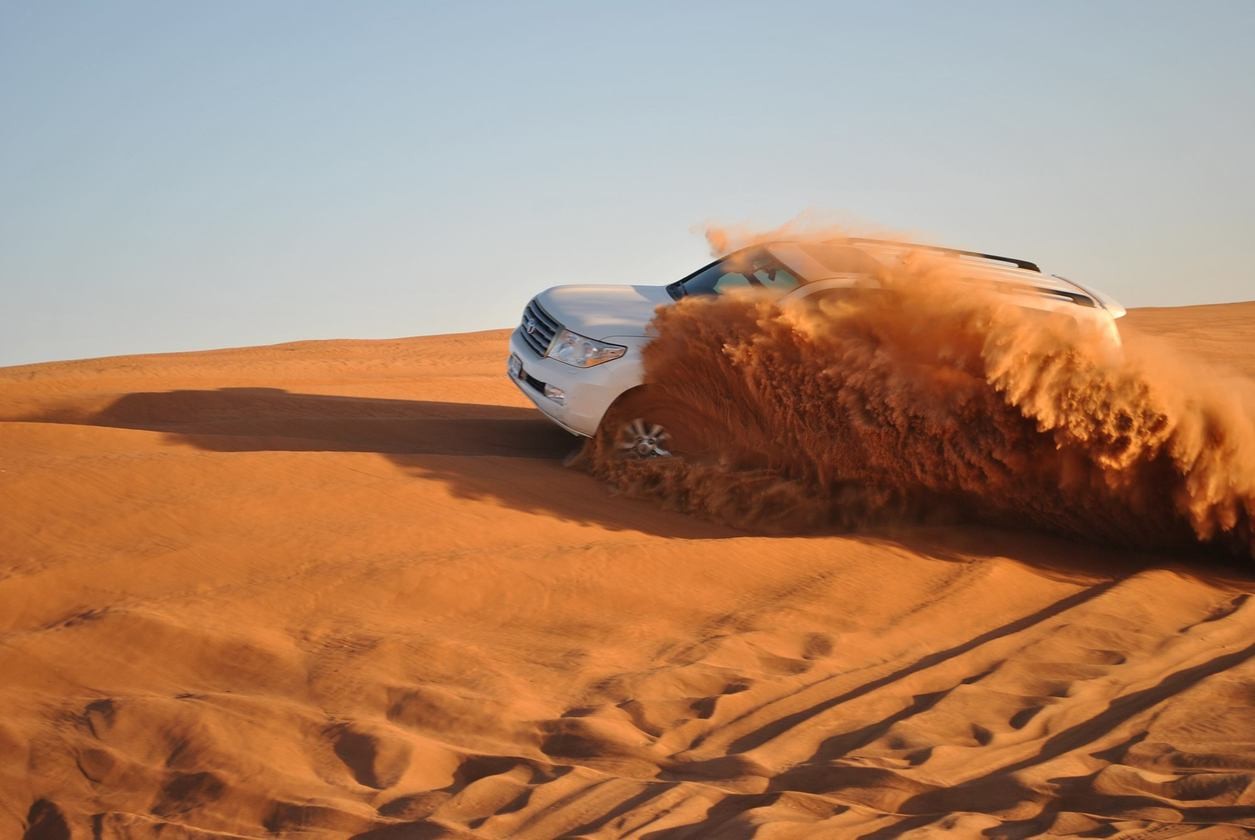 Siwa is a small oasis belonging to Marsa Matruh governorate in Egypt, To enjoy all its sightseeing, you need to book a minimum 3-day package in Siwa. Siwa is considered the best safari spot in Egypt, where you will enjoy hiking tours, safari tours by 4x4 jeep, diving in its golden smooth sands, medical tours for rheumatic problems, and hot natural springs that treat some skin diseases. Enjoy a 5-day Siwa tour package to camp in the desert, swim in Salt Lake, visit Bir Wahid, the Mountain of the Dead, and more caves such as Garah Cave. You can schedule one-day tours in Siwa if you are very close or don't have enough time to spend a long time exploring.
Desert Attractions in Bahariya Oasis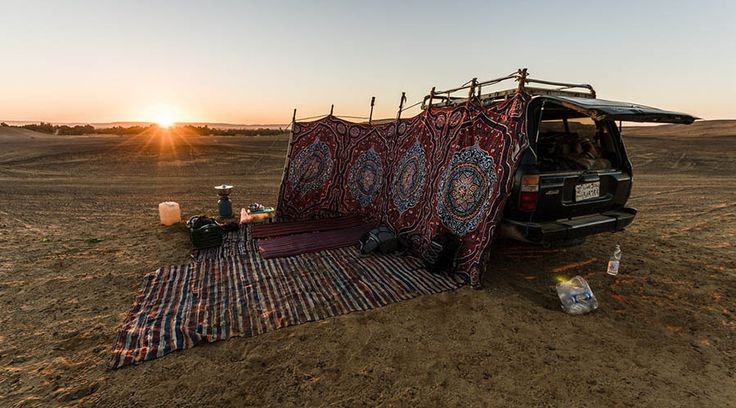 The second Oasis in Egypt is Bahariya Oasis, which belongs to the Giza government. In Bahariya Oasis, you will enjoy unforgettable safari and hiking tours. As it occupies rare mountains and desert safari sites in Egypt. Starting with the trending safari destination in Egypt, the white and black desert tours in Bahariya. Through Western Desert day tours, explore the crystal mountain, which is made of only crystals that shine in the sun. Also, you can know the nature of the biological formation of Bahariya Oasis by visiting the Al Heiz museum in the Bahariya Oasis tour package.
There are more than three oases in Egypt, which are Kharga, Dakhla, and Farafra. Each of them has unique attractions to discover but the more demanded luxury Egypt tours are Siwa and Baharya.
Fayoum Safari Activities in Egypt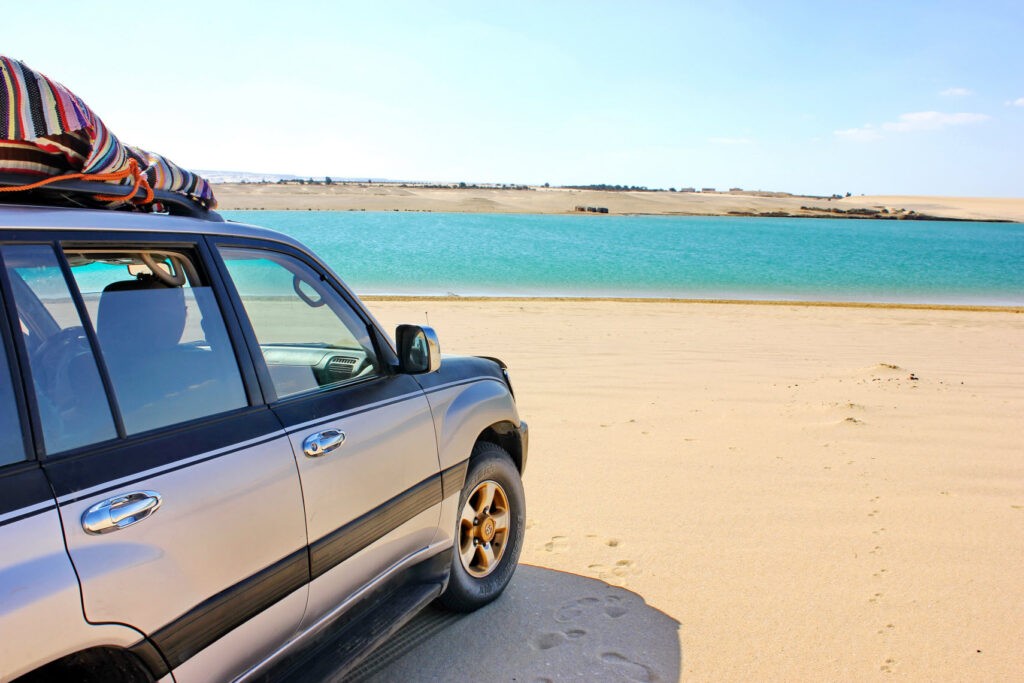 Fayoum is a small city in Egypt that has a lot of attractions to discover. Among the day tours in Egypt that you should discover is Fayoum because it has important attractions. Besides the lakes, waterfalls, and other activities, you will enjoy a safari in Fayoum because of the stories that you will hear, especially about Wadi El Hitan, which holds rare fossils of whales. You can enjoy stargazing and observing the shining stars in the sky through camping day tours in Fayoum.
Red Sea Safari Spots in Egypt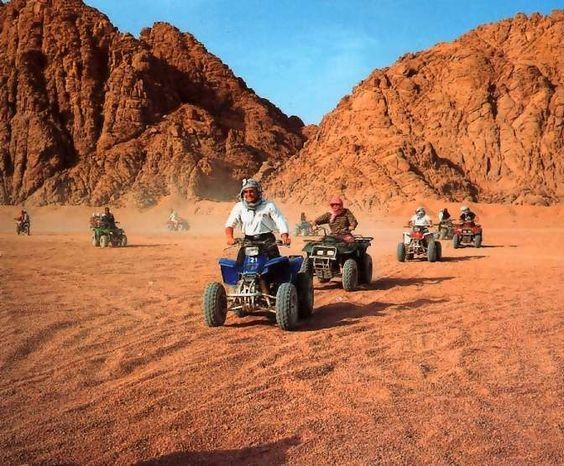 The Red Sea is a highly demanded tourist destination in Egypt because of its diving spots. Another reason why the Red Sea is trending in Egypt is its unique desert that has multiple colors and shapes. Day trips to Dahab and Sharm El Sheikh must include visits to the colorful canyons, which will capture your attention once you see them. It is located between Sharm el-Sheikh and Dahab excursions, just one hour away from each of them.
Also in Hurghada, you can take a quad bike to explore its desert with a stunning sunset or sunrise view. This tour is available in Hurghada day tours, and it includes an amazing Bedouin party at night.
Giza Pyramids Safari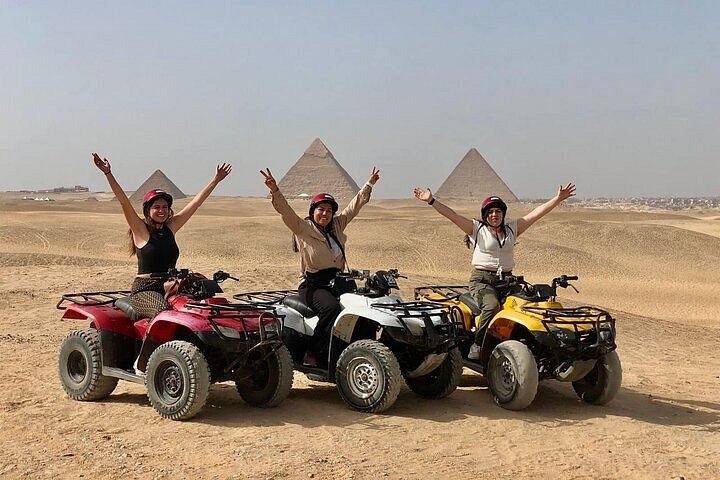 Despite the Great Pyramids of Giza's magnificence, you will spend the most beautiful safari tours in the Pyramids, whether on camels, horses, or quad bikes. Enjoy practicing yoga, camping, and bbq parties, and get away from the hustle and bustle of Cairo with Giza day tours. You can then enjoy Cairo day tours if you have more time.