Egypt is a land of diversity, historical and religious museums, rare monuments, coral reefs, lakes, multiple colored deserts, and a lot of different tours in Egypt. It's a land of magic as well as a land of magical lakes. Egypt occupies around 12 lakes, some of which you may know and visit, and the others unknown to most tourists. Take a deep breath and join us on our journey to discover Egypt's lakes.
Salt Lake in Egypt: Siwa Lake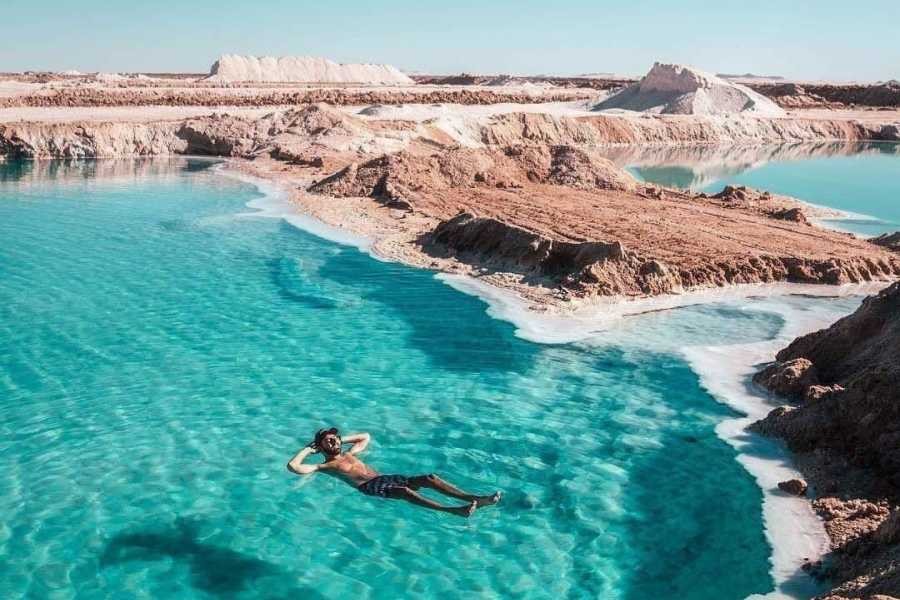 The salt lake is listed under medical tourism in Egypt, it is located in the Siwa Oasis in the western desert. There is no doubt that Siwa Lake, or the salted lake, is a major tourist attraction that draws visitors from all over the world, making Siwa day tours the most popular among Egypt's oases.
Siwa Lake is a very salty lake that originates from the ground and has magic that treats some skin diseases, in addition to areas surrounded by therapeutic sand that participate in the treatment of rheumatism and bone infections. Siwa Salt Lake in Egypt is an enjoyable therapeutic trip because it is surrounded by many trees and tall palms. That is, it is an integrated tour full of fun and explorations. You can book your place on a safari tour in Siwa to see all its attractions and desert.
Fayoum Egypt Lakes
Fayoum is considered depression in Egypt, some call it Fayoum oasis as it has the same classification as an oasis. El Fayoum occupies a lot of lakes that have a calm and quiet mood. During your Fayoum day tours, you should experience Lake Moeris or Qaroun Lake and Wadi Al Rayan tours.
Wadi Al Rayan Lake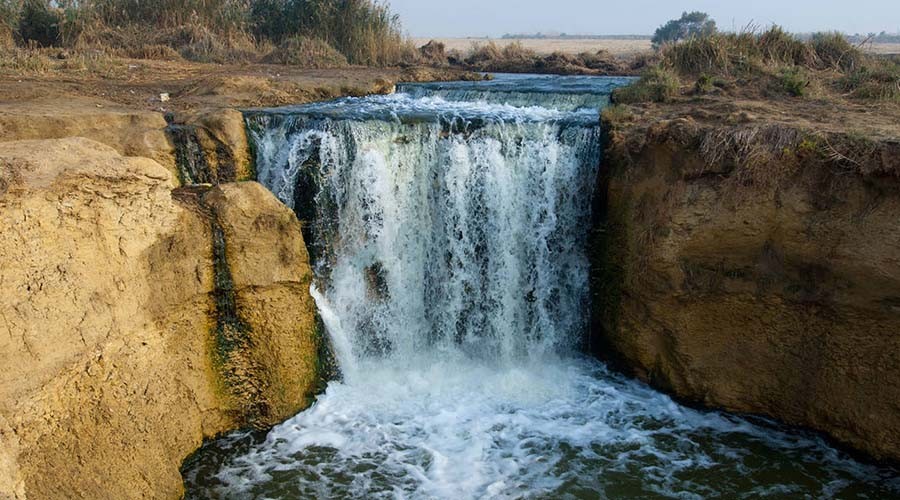 Wadi Al Rayan Lake in Fayoum is an interesting destination on Egypt day tours. It is called Wadi El Rayan Lake as it is situated close to the waterfalls of Wadi Al Rayan. You can relax and enjoy the most beautiful barbecue parties, relax with family and friends, skate on the sand, and take the most beautiful pictures because the place is full of attractive landscapes.
Lake Moeris or Qaroun Lake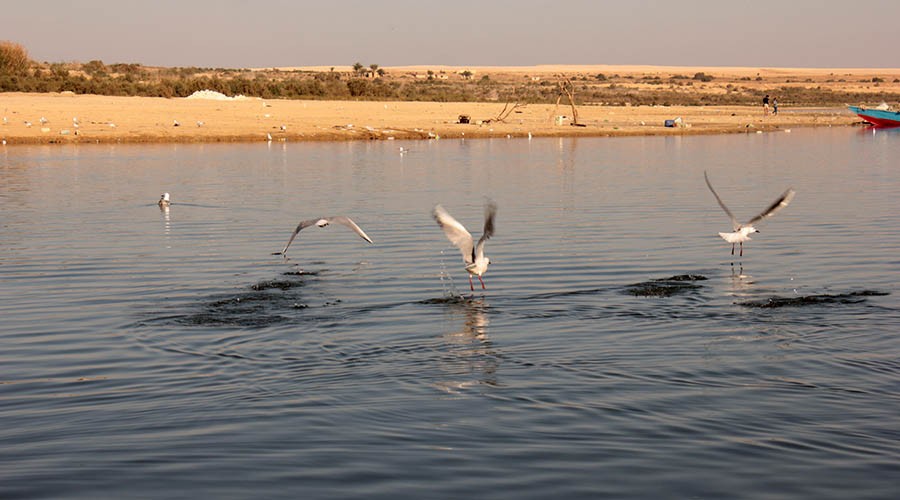 Lake Qaroun or Lake Moeris arose as a result of a rare cross-Nile flood. Therefore, the lake has a different sanctity that attracts all locals and foreign tourists from all over the world. Usually, the citizens from Cairo or Alexandria plan to visit Fayoum Oasis from Cairo day tours, as it's too close to Cairo, just 1 and half hours by car. In the past, it was called Lake Qarun, and now it is called Lake Moeris. What makes the lake special are the relics and archaeological buildings surrounding it, as well as the relics buried around it that made it a special area, Add Qaroun or Mieris Lake to your Egypt travel packages to enjoy their beautiful views.
The Magic Lake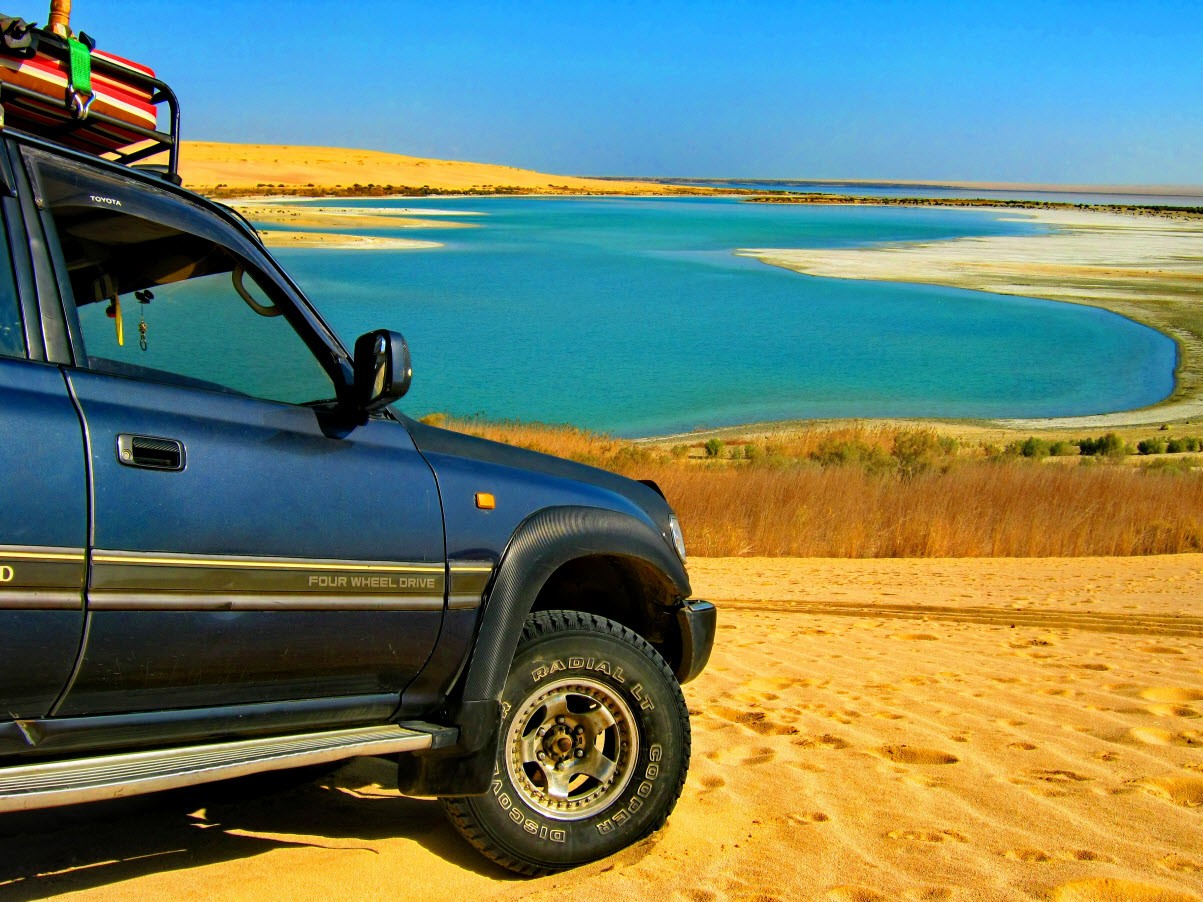 The Magic Lake in Egypt deserves its name, It is called Magic Lake due to the changing colors of its water, which make it seem enchanted. The Magic Lake is the specific place for spiritual tours in Egypt, a lot of groups plan to discover Al Fayoum attractions and practice yoga or meditation techniques in front of the Magic Lake. It's a luxurious place that has a quiet and calm mood. Get away from the hustle and bustle of the crowded cities and add Magic Lake to your Egypt Luxury tours to enjoy skating, bbq parties, and relaxing yoga sessions in front of this magical place.
Lake Nasser in Aswan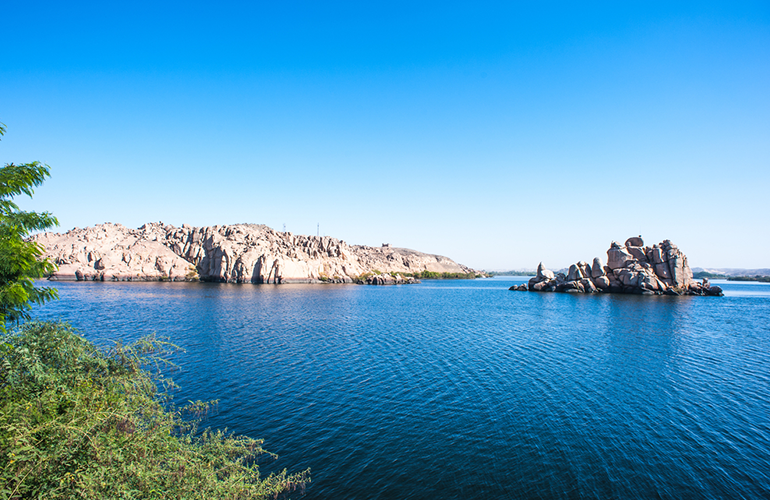 Lake Nasser is the largest lake in Egypt made by humans. The reason for having Lake Nasser is the building of the popular High Dam in Aswan to save Egypt from the flood of the Nile River. Lake Nasser was named after Gamal Abd El Nasser, Egypt's president who ordered the construction of the High Dam. There are a lot of Egypt Nile cruises that start the journey from Lake Nasser as it's the closest place to Aswan day tours. From Lake Nasser, you can path through the Kalapsha temple tour, Kom Ombu, Abu Simble, and more temples that overlook the Nile River. You can also sail until reaching Luxor day tours.