Giza Pyramids Air Show 2022 - Unique Egypt Blog
Egypt, August 3, 2022, Giza Pyramids witnessed a beautiful air show Giza Pyramids between the South Korean Black Eagles team, the Egyptian Gazelle Hill team "Horus", and the Egyptian Silver Stars team. Egypt did not fail to stir up controversy around it one day. Egypt always chooses the perfect time to organize an event that tourists come to and spend a good time on Egypt tours.
Concerning the air show at the Giza Pyramids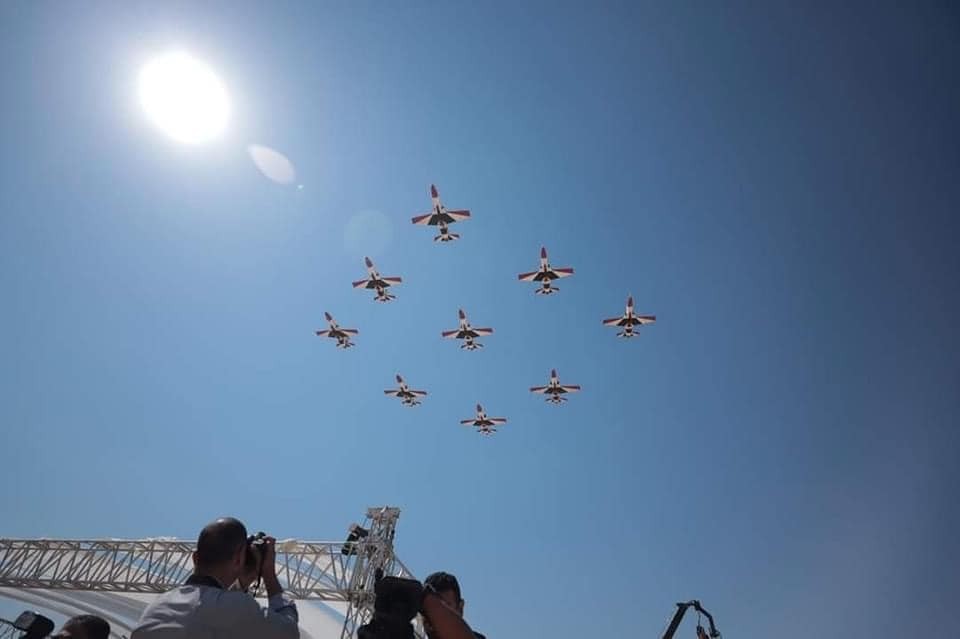 A new event will be added to the history of the Giza Pyramids today. A lot of tourists booked their tour packages in Egypt to include a day at the Giza pyramids on August 3 to witness the Pyramids Air Show 2022.
The air game will be between the Egyptian and Korean teams. The South Korean Air Games team came to Egypt on August 3rd to participate with its Egyptian opponent team from the Egyptian Air Force in the implementation of the "Pyramids Air Show 2022." air show that is being held at the base of the pyramids.
The Korean and Egyptian teams (South Korean Black Eagles team, Egyptian Silver Stars team, Egyptian Horus Ghazal team) will participate together in executing a dazzling show in the pyramids one of the wonders of Egypt through a number of planes that will fly in the sky and perform their interesting show.
You can book Giza day tours to explore more events, and activities, and spend more good day tours in Egypt.
Skydiving over Egypt's Giza Pyramids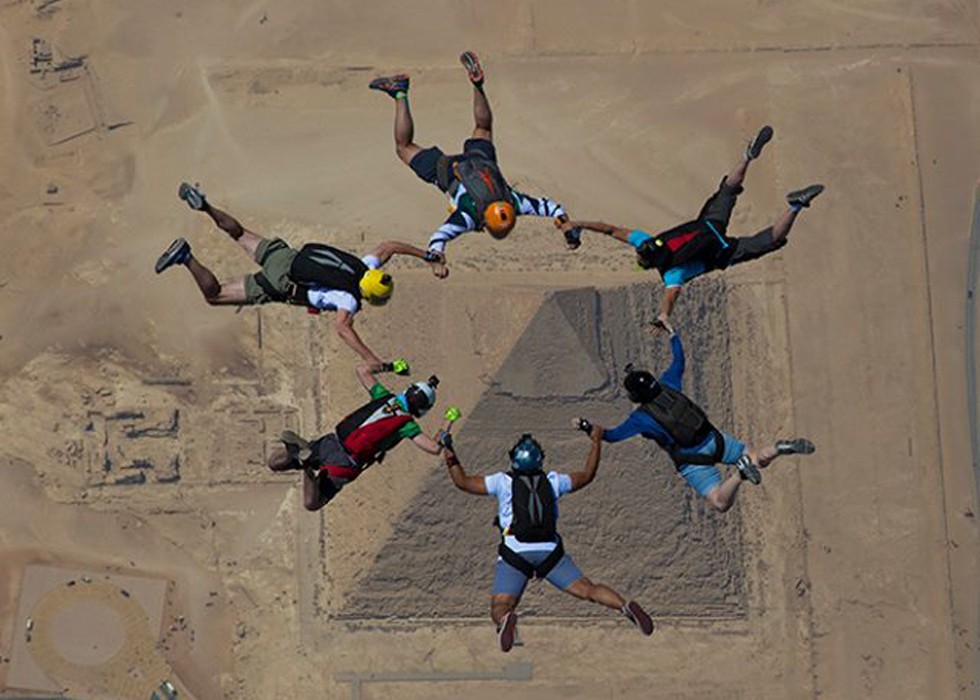 The experience of skydiving is one of the most enjoyable experiences that has many benefits. In addition to the pleasures that add to the experience. Imagine that with this fun experience, you see the view of the pyramids from the highest point while you fly in the sky with the friendly birds. This is a really amazing experience that you should include in your Egypt luxury packages. You may explore all the desired attractions in Cairo day tours and hens you are very close to the Giza pyramids. You can book a tour of the Giza Pyramids and enjoy your time before starting your new skydiving journey.
Advantages of Skydiving
Skydiving has special fun in addition to being an experience that increases self-confidence and the ability to control and manage emotions. It also plays on the speed of reactions and effective action in situations that need it. It's not only a fun experience it has very important psychological dimensions. There will be exercises before the jump that will have a positive effect on your character. Think more about the adventure tours in Egypt to see Egypt in a different way. Leave your spirit to choose the spiritual tours in Egypt that suit its needs.
Your Egypt tours travel agency has more than to offer. We have to build a strong team of experts and Egyptologists that will be at your help at any time during your Classic tours in Egypt or any other travel package. Customize your tours in Egypt from the tailor-made tours section and add your preferred destinations and activities in one tour package. We are here to make your dreams come true.