Even if you don't like shopping, shopping in Egypt is irresistible, and the items and souvenirs for sale in Egypt souqs entice you to buy because they are delightful and remind you of all the safety you experienced on your Egypt tours. You can also buy them as a souvenir for your friends and family in your country. In each city you will visit during your Egypt day tours, you will find a popular market for souvenir shopping. Let's know about them and what to buy in Egypt.
What to buy in Egypt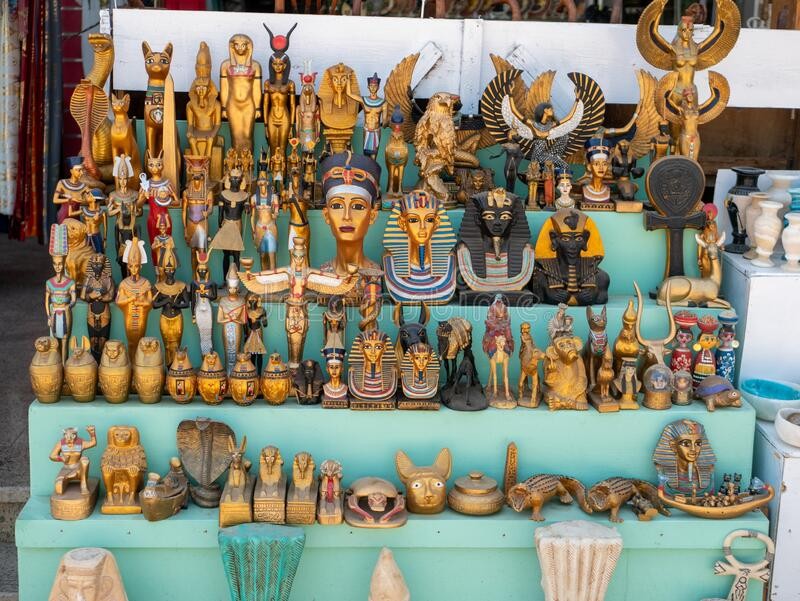 Egypt is full of unique attractions that are popular all over the world, and most of them date back to the Pharaoh's era. During your Egypt travel packages, you will visit the pyramids and the temples that occupy the statues of Egyptian kings and queens. Most of these attractions are available in smaller versions in markets in Egypt, such as Khan El Khalili Bazaar. Papyrus, which is used for writing, can also be purchased as a souvenir.
Egypt is also popular for silver and gold pharaonic accessories, beautiful hookah shapes, and aroma oils that the Egyptians call "Bukhor" with relaxing smells of oud.
Popular Egypt Markets for Souvenirs Shopping
Logically to find markets and souqs in the tourist attractions you visit on your Egypt luxury tours, but still, Egypt has popular places for shopping that tourists ask to visit. Let's have a look at the top Egypt markets for souvenirs.
Khan El Khalil Market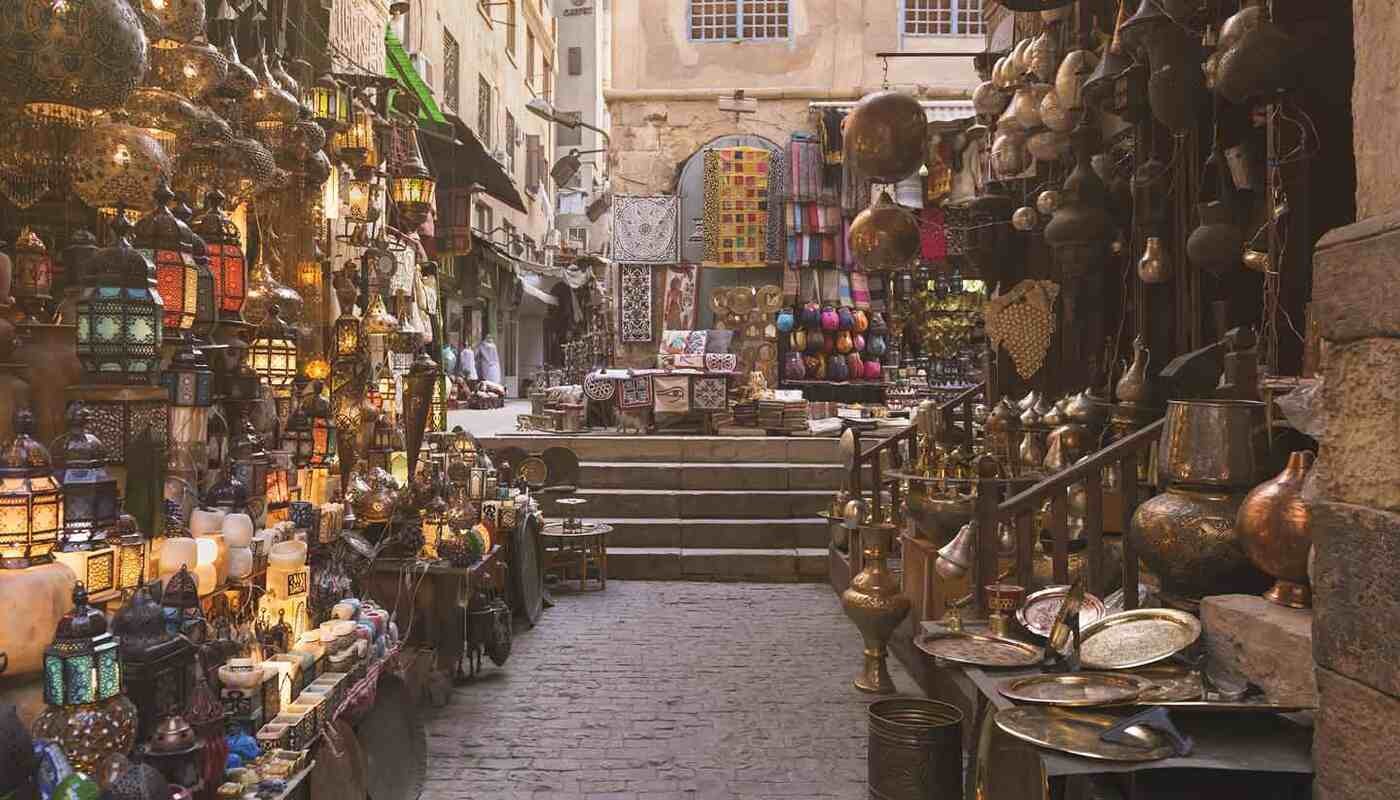 Khan El Khalili is a popular tourist attraction in Cairo that tourists ask to add to their plans for Cairo day tours. Just walking down Khan El Khalili Street is a cheerful tour. It's a street full of shops selling belly dance customs, colorful hookahs, and small statues of Egyptian kings and gods. Enjoy the Cairo city tour in Khan El Khalili, and don't forget to have a set at Al Fishawy cafe.
Aswan Market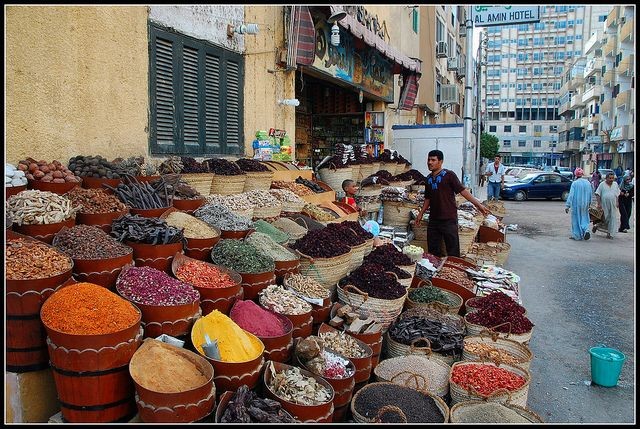 Aswan is a calm and wonderful city that you will enjoy shopping there during Aswan day tours. Aswan people are cheerful and always welcome Egypt. In any place in Aswan, you will find stores and shops for shopping but Aswan Souq has a different feeling.
Request that our tour guide take you there during your Egypt classic tours before leaving Aswan
Luxor Bazaar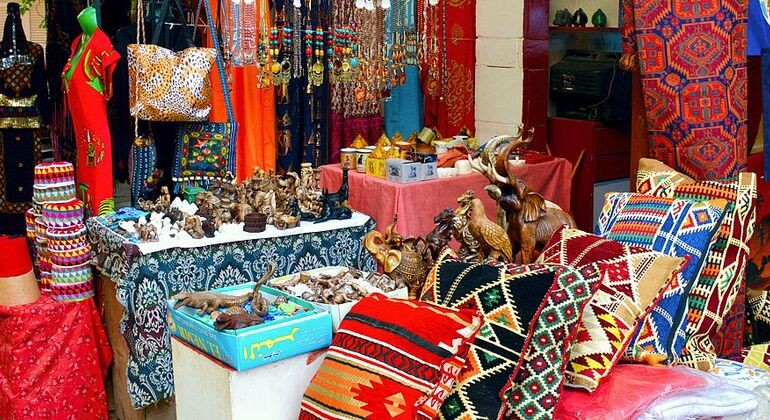 You can end your tour in Aswan and head to Luxor day tours or visa versa. Another option to enjoy the Nile River by sailing with Egypt Nile cruises to Luxor. Once you enter Luxor Bazaar you will smell the spices that are used in the delicious Egyptian food as well as the smell of aroma oils with oud smell. Also, you can buy leathers such as wallets, bags, and shoes with good quality and fair prices.
Naama Bay, Sharm El Sheikh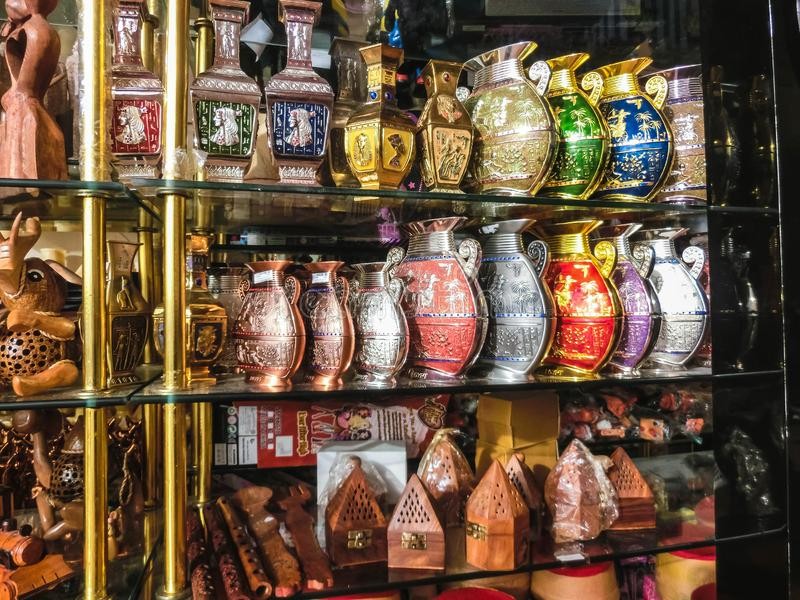 Come to the most pleasant side of Egypt, Sharm El Sheikh city is the best place for diving and sea activities. The shopping in Sharm El Sheikh has a different taste as it looks like the day tours in Sharm El Sheikh. Wrap Naama Bay to buy sea snails, seashells, and home accessories that describe Sharm El Sheikh.
Siwa Open Market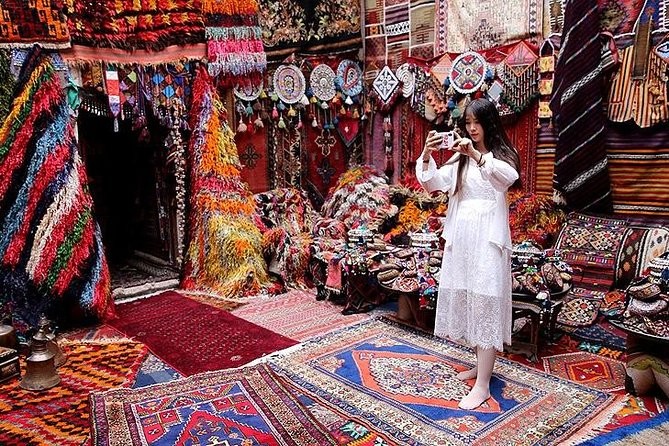 On the desert side, the souvenirs are made by the Bedouin women. During your Siwa day tours, you can buy handcrafts, handmade silver accessories, and carpets. Also, you can buy dates and olive oil as it's the best place to plant date palms and extract olives. It will be a great idea to enjoy a shopping tour in Siwa alongside your Egypt safari tours.
It may seem simple but it means a lot to buy Egyptian souvenirs, it's not a decoration item it's a memory that will be with you all the time.