Egypt is not much different from most countries in the world. Most of the things that you will need when you visit any country, you will also need in Egypt tours.
If this is your first travel trip, first of all, you are welcome to any destination in Egypt.
Pack the following things for Egypt
Egyptian currency
It is difficult to use the currency of any country, especially if you are traveling on your own without any reservation with any travel company or transportation company and if you intend to try the popular Egyptian foods like koshary, foul, falafel, and better. But you have to know that Your Egypt tours provide you with a lot of facilities to visit Egypt.
If you want to taste the original taste from the street, then, of course, you need Egyptian money, because most of the popular shops do not accept foreign currencies.
Universal Travel Adapter Or Convertor
Charge cameras, phones, and other gadgets you'll need during your Egypt day tours.
Sunblock
Egypt is one of the African countries characterized by a moderate climate in most seasons of the year, with a high in the summer. Enjoy the sun during your Egypt travel packages as it shines mostly in all seasons of the year, so you will need sunblock at any time of the year.
Backpack
Carry the papers that you will need when you move and visit any place, such as a passport, a camera, and a water bottle...
Camera
In Egypt, you will see many monuments that you will not see anywhere else in the world. You will, for sure, see Pharaonic monuments that are mainly centralized in Luxor and Aswan day tours, Islamic and Coptic monuments that will surprise you in Cairo day tours.
And if you visit any oasis, you will see and enjoy the desert scenery, which is difficult to see anywhere other than Egypt, so be sure to bring a camera to make sure that you do not miss taking pictures of these wonderful places.
Cap
The cap is an essential piece on your packing list for Egypt that you must bring when you visit Egypt. Especially if you are going to visit Egypt in the period between April and September when the sun is constantly shining.
Comfortable clothing and sneakers
Bring comfortable and spacious clothes and sneakers to enjoy your day tours in Luxor as Luxor required a high level of movement. The atmosphere and movement in Egypt luxury tours do not require luxury clothes, especially if you intend to discover Egypt and go to different destinations.
Moisturizers
You will need body lotions and lip balms on your packing list for any Egypt classic tours because the weather in Egypt is dry. These are the things that you must make sure to bring and consider in your packing tips when you visit Egypt in particular. This is in addition to some things that you will need during your visit to Egypt desert safari tours or any other country.
Packing tips you will need while traveling to Egypt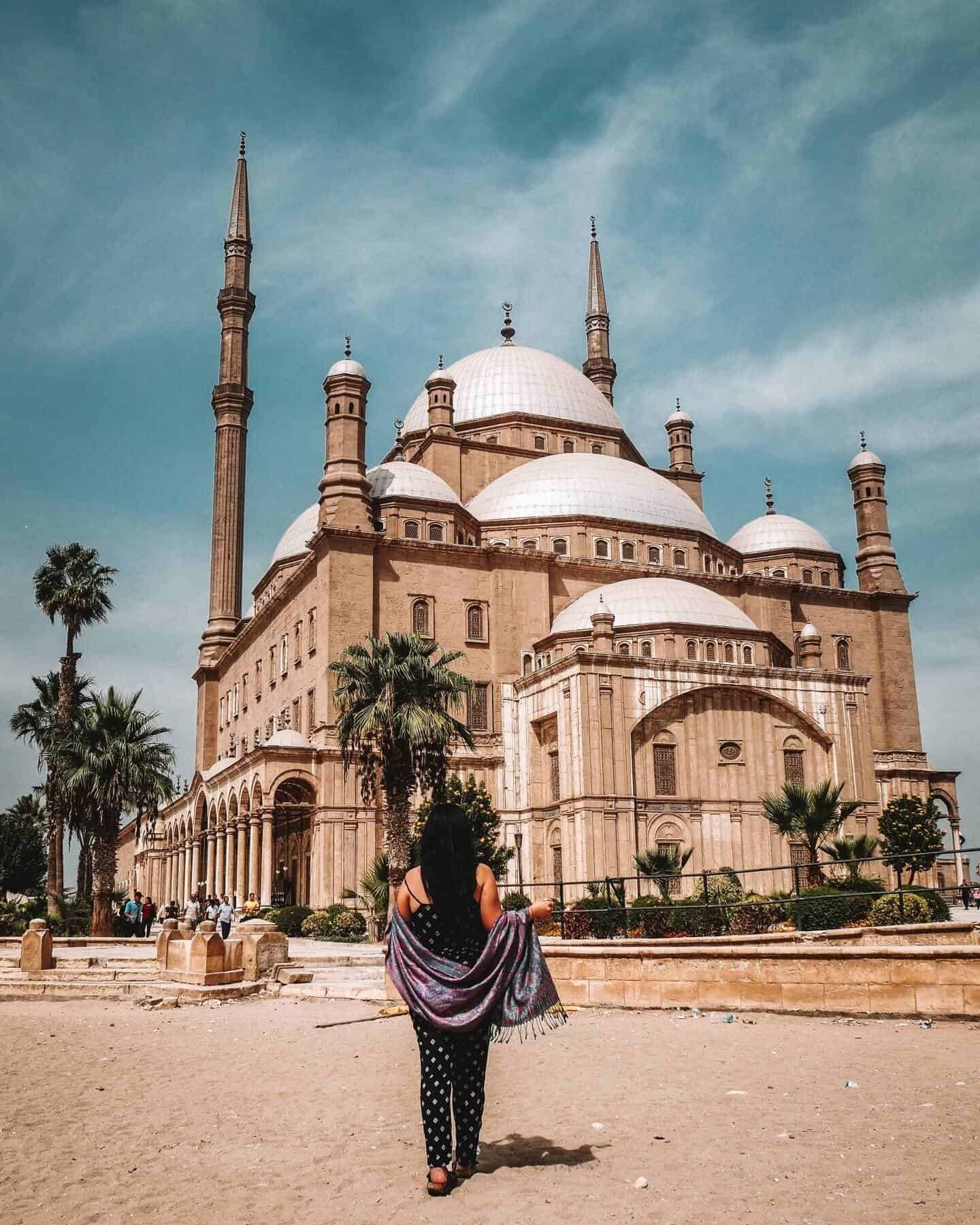 Big water bottle
You should make sure to bring a bottle of water, especially when visiting a country where the weather is dry and a city that is full of activities such as Giza day tours.
Sunglasses and sunhat
When you visit any country in the summer you should include the sunglasses and the sunhat on your packaging list. Especially if you are in Egypt and plan to visit its popular oases such as Siwa day tours.
swimwear
If you are going to a coastal city such as Sharm El Sheikh day tours you need to wear a swimming suit to enjoy its warm and clear sea as well as the amazing coral reefs. Also, if you are in Hurghada you will enjoy Hurghada day tours that include swimming with dolphins which for sure need swimwear to do.
Clothing organizer and accessories organizer
Organizations will make it easier for you to arrange clothes smoothly even the organization of your packing tips and list and make sure that nothing is forgotten. The accessory organizer is very important if you have a lot of accessories. It keeps nothing lost or forgotten.
Power bank
If you are one of those who enjoy traveling to countries to enjoy nature. The power bank must be an essential tool in your arsenal if you want to keep your phone charged at all times. Imagine yourself taking different photos of the ancient Egyptian monuments while you are sailing in Egypt Nile cruises. So don't forget your power bank to keep enjoying,