A Nile cruise is a fantastic way to explore Egypt, with many cruises offering luxurious five-star amenities along the banks of this historical river. Discover the top 7 luxury Egypt Nile cruises, and make your dreams come true with a memorable experience filled with great food and incredible entertainment, and unparallel Egypt luxury tours.
Sanctuary Nile Adventurer Luxury Nile Cruise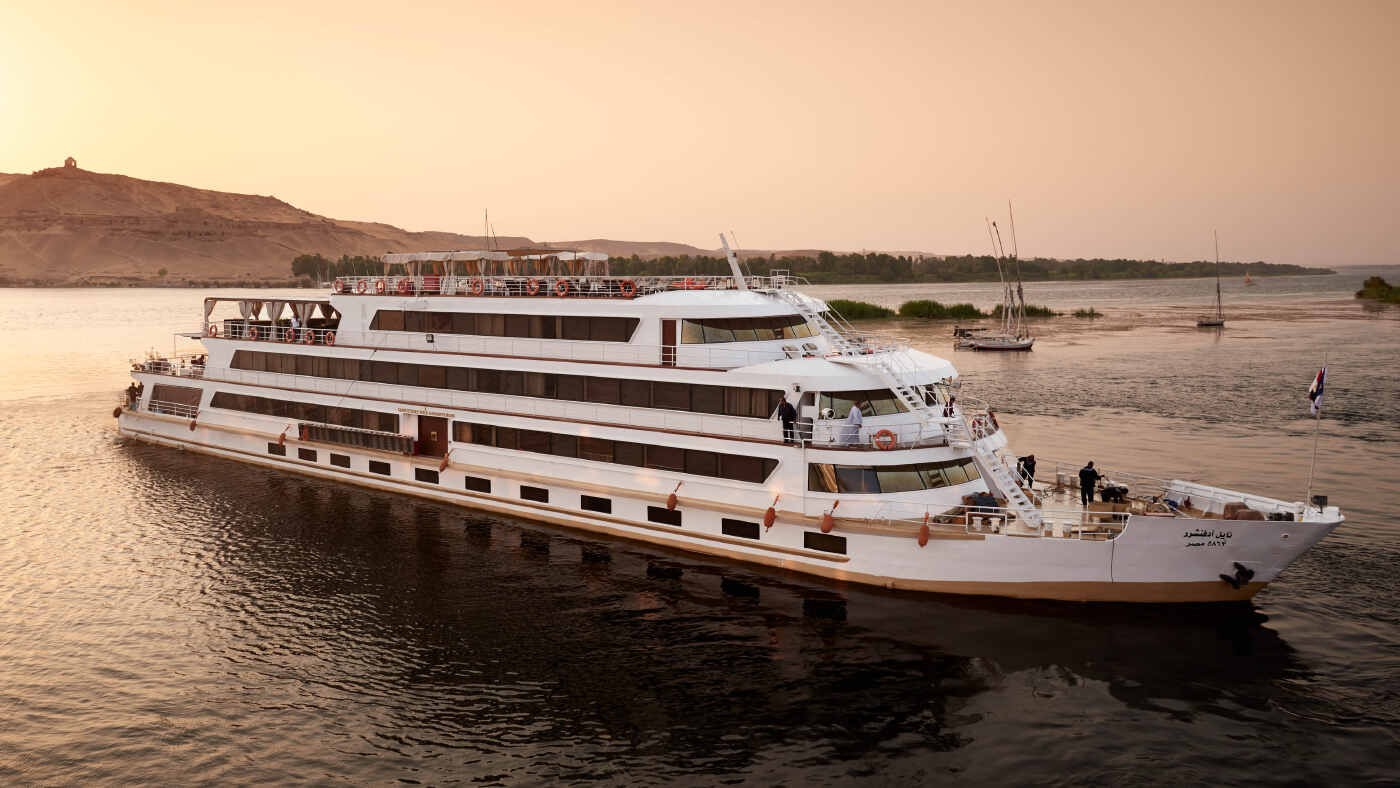 The elegant Sanctuary Nile Adventurer offering a luxurious cruise on the Nile is one of the most luxurious yachts in Egypt. The Sanctuary Nile Adventurer has 32 cabins, each with its own private balcony the see the amazing Egypt tours and en suite bathroom. Decorated in a contemporary style with Egyptian artwork and furniture, the cabins are a great place to relax after a day of exploring. The most luxurious Nile cruise ships in Egypt and is ideal for couples looking for an intimate experience during their Egypt honeymoon tours.
Luxury Oberoi Philae Nile cruise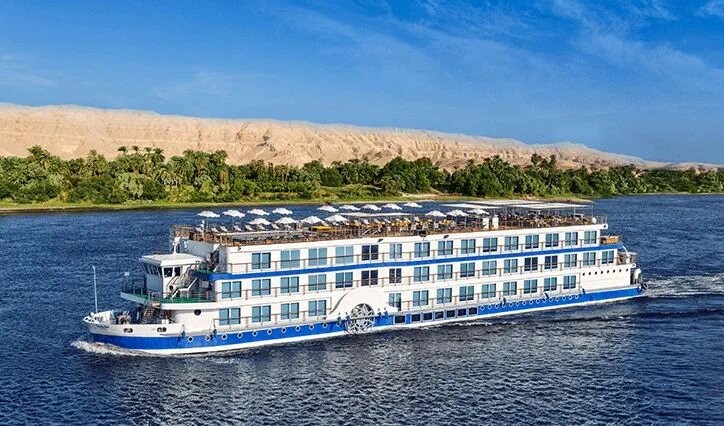 Cruise the Nile on the Oberoi Philae and become fascinated with ancient Egypt's secrets, from the beautiful temples in Luxor and Aswan day tours to the great pyramids the main attraction in Giza day tours. You will be mesmerized by this unforgettable experience, an experience you will never forget as it's the best Egypt classic tours experience. This 5-star Nile cruise has everything you could want: swimming pools, a casino, a spa, and gym facilities. There is also plenty of entertainment, including live shows and Egyptian belly dancing performances every night, so your time during Egypt adventure tours will be full of entertainment and attractions as well.
Mayfair Luxury Nile Cruise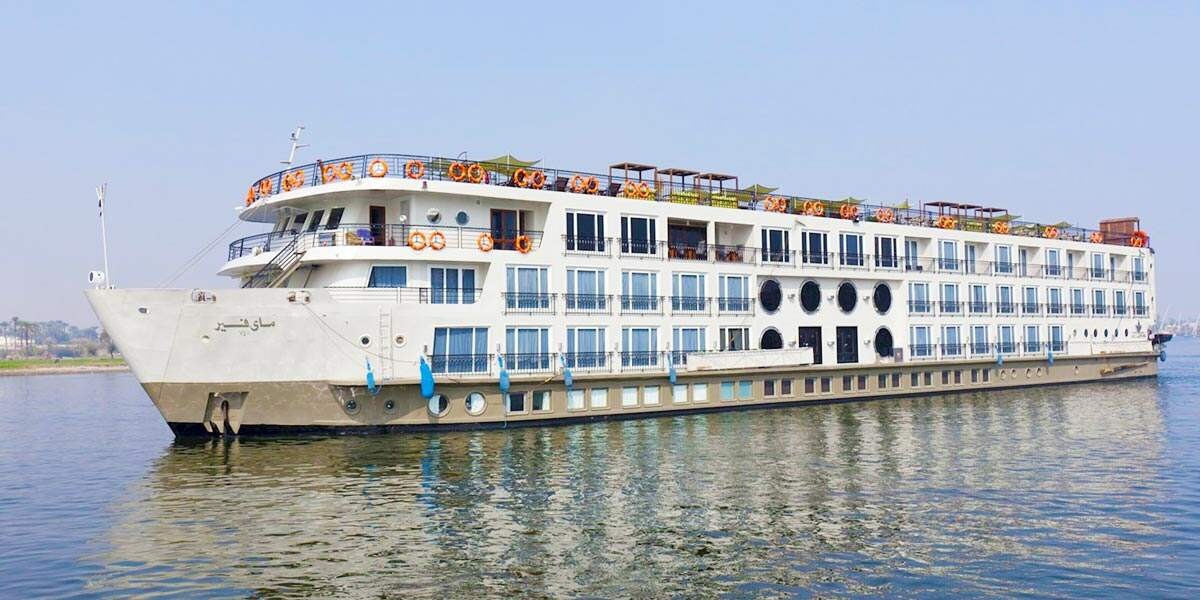 The May Fair Nile cruise is a perfect option for those looking for exclusive Egypt budget tours experience on the Nile. This luxurious Cruise offers modern amenities and incredible service, and you'll be able to relax in style as you sail down the river while you watch the temples of Luxor and Aswan such as Karnak and Abu Simbel Temples. Mayfair Cruise provides 3, 4, and 7 nights itineraries that enable our guests to visit ancient Egyptian monuments, tombs, and ruins in the area during the Egypt day tours onboard the Nile cruise, accompanied by Egyptologists. During the evening after enjoying Egypt sightseeing tours, our guests will be invited to participate in leisure activities onboard.
Nebu Luxury Nile Cruise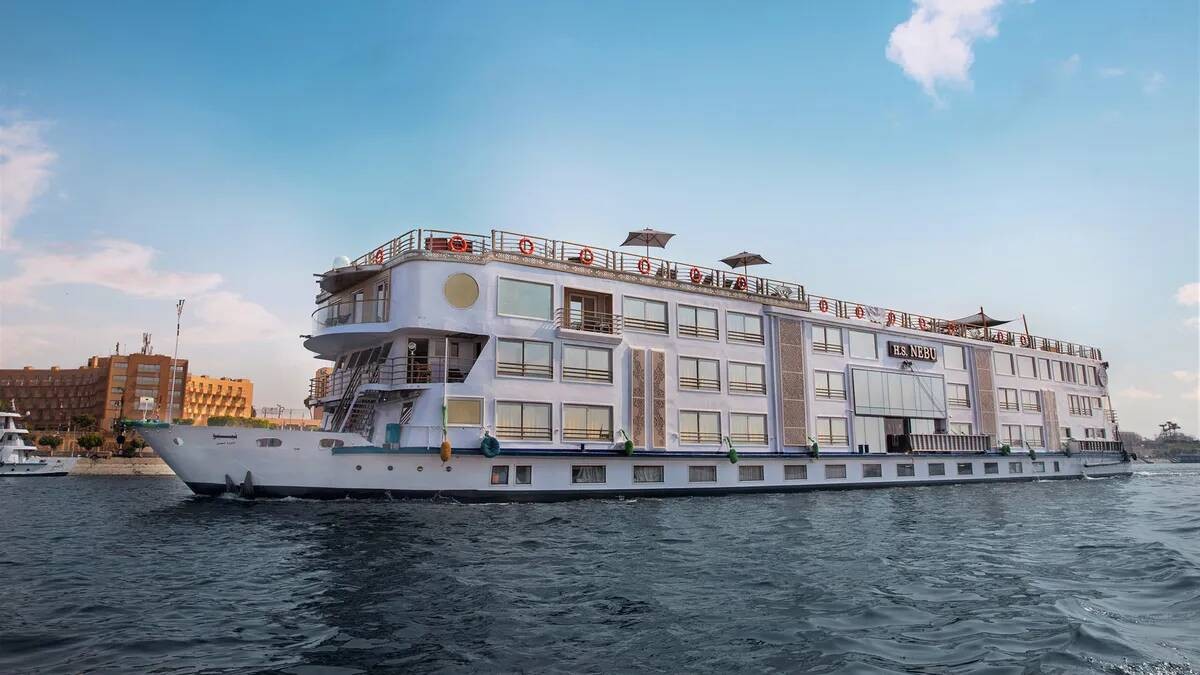 The Nebu Nile Cruise is large enough to provide you with a spacious cabin but small enough that you will feel safe. Regarding overall occupancy, the Nebu Nile Cruise has always been known as one of the reasonably quiet boats on the Nile. The Cruise includes all meals, drinks, entertainment, and activities, and it's very safe for women tours in Egypt. You will also have access to a full-service spa, swimming pool, and fitness center.
The Historia Luxury Nile Cruise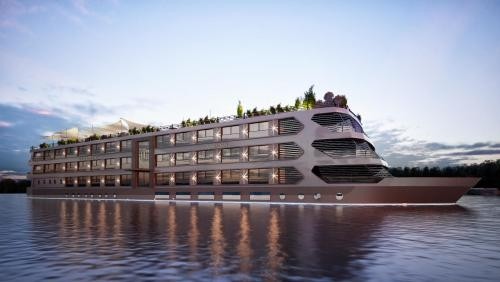 Historia Nile Cruise is a unique 5-star luxury Cruise with a great selection of activities along the Nile River to keep you entertained, you can stop at a lot of temples such as Edfu temple, Abu Simbel temple, Karnak Temple, Philae temple, and more. You can enjoy swimming pools, a casino, a spa, a gym, and many restaurants and bars on board, you will experience Egyptian food during your stay on the yacht. You can also take plenty of Aswan and Luxor excursions from the Cruise, including trips to the Giza pyramids and temples of Luxor. On this Nile cruise, you will be treated like a king!
Tosca Luxury Nile Cruise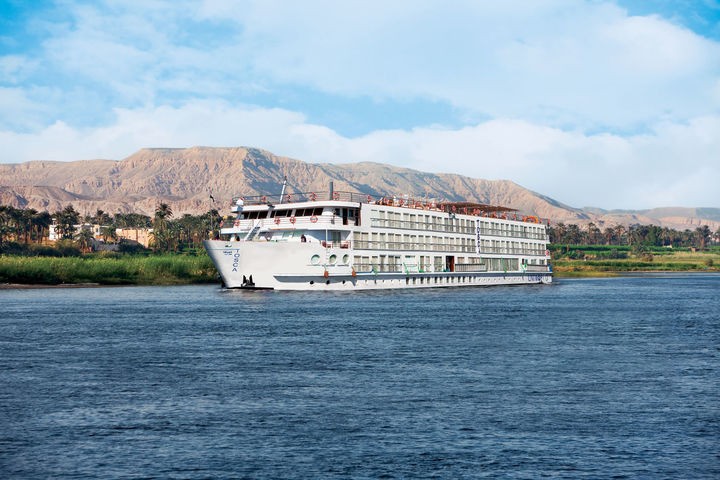 Inaugurated in 2009, M/S Tosca Nile Cruise offers a 5-star vacation experience on board a luxurious Nile cruise ship that offers the best spiritual tours in Egypt. Tosca Nile Cruise is decorated in an elegant yet modern style, combining classical Egyptian and contemporary furniture. The cabins and suites on the boat are all provided with air conditioners, satellite Television, and wireless internet.