Importance of Malkata Palace
Malkata Palace, which is located on the West Bank of Luxor, is among the most spectacular and well-preserved royal residences from ancient Egypt. It was constructed by Amenhotep III and used as the king's home throughout the New Kingdom era (1550-1070 BCE). Learn during our Egypt tours about the history and design of Malkata Palace in this blog post, and find out what life was like for the Egyptian pharaohs of ancient Egypt. Let's go on a unique Egypt day tours to discover manu secrets about pharaohs' lifestyle.
History of Malkata Palace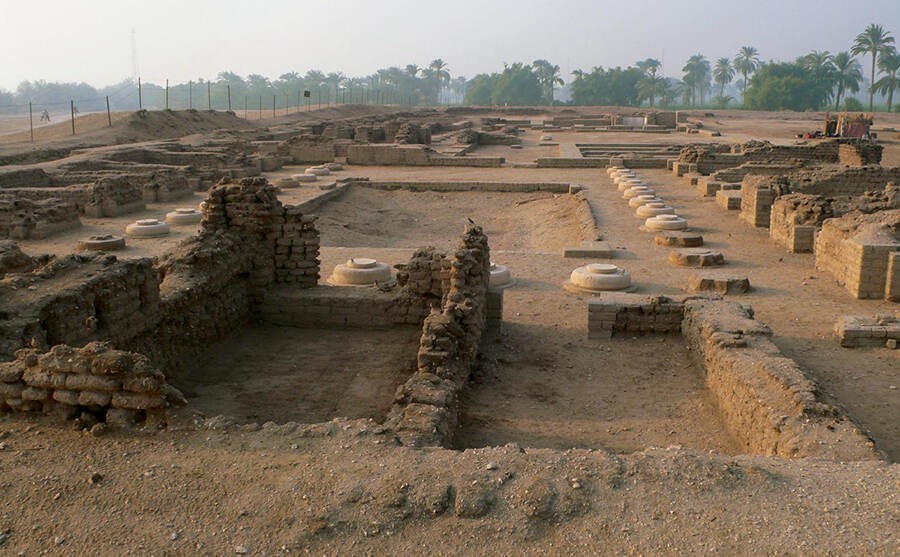 Under the era of Amenhotep III, who lived from 1391 to 1353 BCE, Malkata Palace was constructed. The palace, which included a major palace complex, office buildings, and other smaller structures that will amaze you during Egypt travel packages, was built on a large plot of ground that measured around 50 hectares. During the month of Akhet (July to October), when the Nile flood made it impossible to dwell in the royal capital of Thebes, the palace served as the pharaoh and his family's summer home. All this historical info will be relevant during Egypt luxury tours.
After Amenhotep III's rule, the palace was abandoned and its components were utilized to construct other nearby buildings. Archaeologists didn't dig and rebuild the palace until the 20th century. If you are an unfictional person interested in discovering new places that tell about Egyptian civilization, book our Luxor day tours. There, you will find plenty of places.
Architecture of Malkata Palace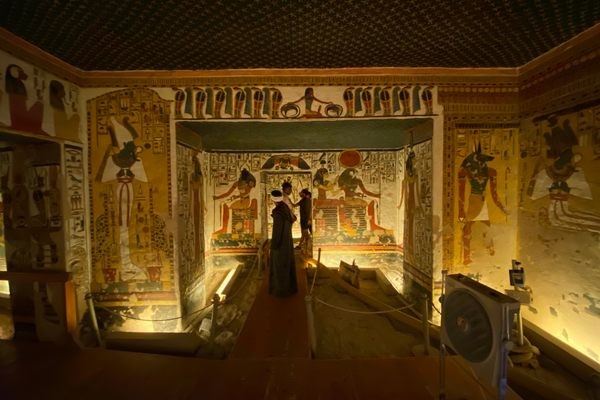 The central palace and the administrative area make up the two main sections of the Malkata palace complex. The main palace that you will explore during Egypt classic tours, which was made up of a number of structures grouped around a central courtyard, served as the king's private dwelling. The structures were composed of mud-brick and stone, with walls covered with brilliantly painted representations of gods, animals, and the pharaoh himself.
The audience hall, sometimes referred to as the Great Hall of Audience, is one of the most striking aspects of the main palace. The roof of this room, which was supported by 32 columns, was utilized to host state banquets and ceremonies.
Extensive reliefs depicting scenes of the pharaoh receiving tribute from other countries were used to embellish the walls. If you love history you must add these places to your Egypt Sightseeing tours.
Many structures that you will discover during the Egypt budget tours used for the daily management of the royal household were located in the administrative part of the palace. A bakery, brewery, granary, and stables were located here. The mud-brick structures were organized in a circle around a central courtyard. You can use your time in Luxor and take a day in Luxor East bank. You will visit many amazing places such as the Karnak temple and Luxor temple.
Life in Malkata Palace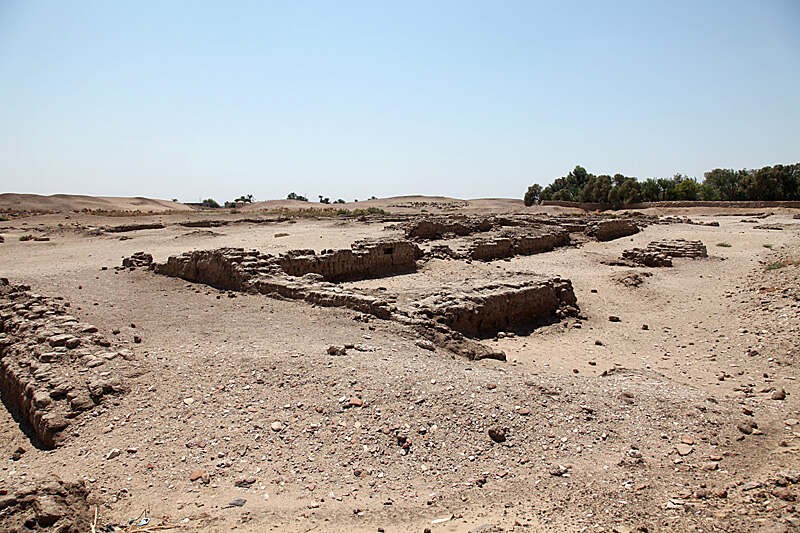 Experience of life in Malkata Palace during our Egypt spiritual tours, Malkata Palace was an image of the riches and influence of the pharaohs, and gave a brief look into the extravagant existence of old Egyptian eminence. The castle was encircled by lavish gardens and pools, and was loaded up with fortunes and show-stoppers.
The pharaohs who lived in Malkata Palace partook in an existence of luxury, with an overflow of food, clothing, and different merchandise. The royal residence was staffed by an enormous number of workers, who were liable for cooking, cleaning, and different errands. The actual pharaohs would invest their energy hunting, fishing, and taking part in other relaxation exercises.
Malkata Palace likewise assumed a significant part in the strict existence of old Egypt. The pharaohs who lived there were viewed as heavenly creatures, and were answerable for keeping up with the equilibrium of Ma'at, the Egyptian idea of request and equity.
The castle was home to a few sanctuaries and sanctuaries, including a sanctuary committed to the god Amun. If you want to discover more about Egyptian mythology, I advise you to check our Aswan day tours. There are many things to do such as taking top attractions in Aswan tours.
Visiting Malkata Palace
Today, Malkata Palace is open to visitors, giving an interesting look into the existence of old Egyptian eminence. Guests during their Egypt adventure tours can investigate the castle complex and appreciate the staggering design and enrichment. The castle is situated on the West Bank of Luxor, and can be handily reached via vehicle or taxi. What do you think about taking a Hot Air balloon ride after finishing your journey?
All in all, Malkata Palace is a captivating illustration of old Egyptian engineering and culture. Its noteworthy size, dazzling enhancement, and rich history make it a high priority objective for anyone with any interest at all in old Egypt.