You can see images of Egypt's attractions on the internet, but you can't imagine how long it would take to discover that sightseeing. By reading this blog you will know which Egypt tours are critical as well as how long to spend in Egypt. Do you know that Egypt has 29 provinces? Most of them have unique tourist attractions that locals and tourists would like to visit. Usually, Egyptians enjoy the attractions of Egypt by booking Egypt day tours to the desired location. But as a foreigner, your trip to Egypt will take longer. In my opinion, you need to spend not less than 2 weeks on Egypt travel packages. In these two weeks in Egypt, what would you see? That's what I'm going to tell you about your itineraries in Egypt.
Two weeks spent in Egypt
Your Egypt tours recommend staying in Egypt for at least two weeks to discover Egypt's attractions without pressure so as to not feel tired while wandering among the tourist attractions in Egypt. Your Egypt Luxury packages should include the most popular tours in Egypt such as Luxor, Aswan, Hurghada, Cairo, Sham El Sheikh, and more cities we will now know about.
Nile Cruises between Luxor and Aswan itineraries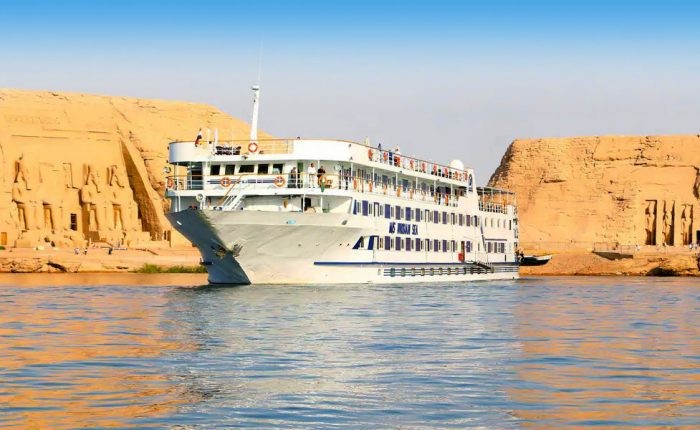 The most popular destination in Egypt is Luxor and Aswan day tours, and the best way to enjoy their trips is to stay on one of our Egypt Nile cruises, which will sail with you on the Nile River between the temples of Aswan and Luxor day tours.
You need a one-week stay in Egypt to cover important sightseeing in Luxor, Aswan, and Cairo day tours. Usually, the 8-day luxury package starts in Cairo to visit the Giza Pyramids, Sphinx, the Egyptian Museum, and Islamic and Coptic attractions, and it takes about three days. The rest of the Egypt Classic Tours are spent in Luxor and Aswan.
Some visitors prefer to begin their journey from Cairo to Luxor tours, as Luxor tours require some effort to see the third largest collection of monuments in the world. The attractions in Luxor are divided into two banks: the Luxor east bank tours and the west bank trips. The east bank of Luxor has the Karnak Temple and Luxor Temple. While the West Bank has more attractions such as Hatshepsut Temple, the Valley of the Kings, the Status of Colossi Memnon, and more, you can see them through an interesting hot air balloon tour that shows all Luxor attractions from the highest point.
As for Aswan tours, it is preferred to have them on the last days of the week to have a little rest. Because most Aswan attractions overlook the Nile River, you can stop while sailing, as well as Aswan, has a lot of islands that tourists visit through Egypt honeymoon packages to enjoy its romantic mood. The best temples and attractions in Aswan are Abu Simbel temple, Kalapsha temple, Kom Ombo temple, Edfu temple, High Dam, and the unfinished obelisk tour.
As for the islands in Aswan, you can enjoy Felucca sailing to Soheil and Nubian village tours. The Nubian village in Aswan has the most cheerful and pleasant mood due to its funny and cheerful people. Other islands in Aswan are Elephantine Island, Kitchener's Island, Agilkia Island, and more islands that you can practice yoga on through our Egypt spiritual tours.
The Red Sea package itineraries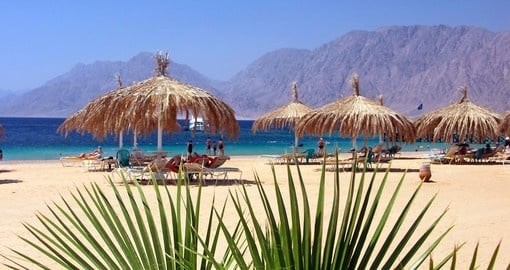 The second week of your Egypt vacation could be spent between Red Sea attractions, as the second face of Egypt is ideal for families. The sightseeing of Egypt family tours is diverse, and the attractions of the Red Sea are different from the attractions of Luxor and Aswan. Excursions to Hurghada and Sharm El Sheikh are the most popular Red Sea destinations.
Hurghada has islands such as the Giftun Islands, and the other day tours in Hurghada are diverse, including yacht tours, shopping tours, and safari tours. More surprises are waiting for you in Hurghada.
The second city that is popular for coral reefs is Sharm El-Sheikh. Enjoy the sun, sea, sand, and beautiful sea activities in Sharm El Sheikh. And don't miss the diving tour in Ras Muhammed as it's the most popular destination in Sharm El Sheikh. Spend about 3 or 4 days in Sharm el-Sheikh or Hurghada.