Christmas in Egypt is a time for family, friends, and feasting. For many, it is also a time for religious observances. The Coptic Orthodox Church celebrates Christmas day in Egypt on January 7th, in accordance with the Julian calendar.
On Christmas Eve, families attend evening church services and then after the religious rituals enjoy the Egypt family tours. Midnight mass is a special occasion, attended by both Copts and Muslims. In recent years, Pope Shenouda III has presided over midnight mass at Cairo's Saint Mark's Cathedral.
After church, it is traditional to exchange gifts and enjoy a festive meal, and some of them schedule Egypt travel packages to celebrate Christmas with Egypt attractions. It's a kind of celebration to try Egyptian dishes at Christmas. The meal often includes roasted lamb or chicken, rice pilaf, vegetables, and Middle Eastern sweets such as baklava or kunafa.
For many Egyptians, Christmas is also a time for giving back to those less fortunate. volunteering at charities or donating to food banks are common ways of celebrating besides the celebrating in Egypt Christmas tours.
Christmas Foods in Egypt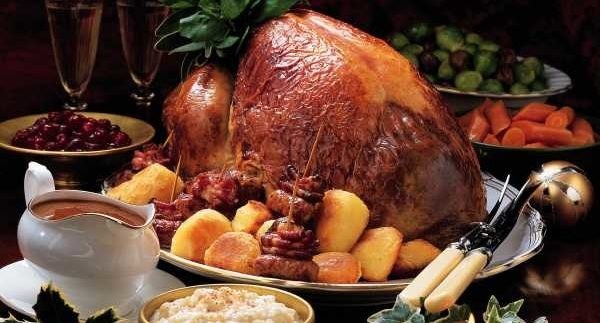 Egyptians love their food, and Christmas is no exception! There are a few traditional Christmas Egypt foods that are enjoyed in Egypt.
One of the most popular Christmas foods is kahk, which are cookies that are made with lots of butter and sugar, if you spend Christmas in Egypt you will shore try it during your Egypt day tours. They are often decorated with nuts or dried fruit, and sometimes they are even dipped in chocolate. Another traditional cookie that is popular at Christmas time is called qatayef, which is a pancake-like pastry stuffed with sweetened cheese or walnuts it is also cooked during Ramadan in Egypt and is considered the main dessert.
Christmas dinner in Egypt usually consists of roasted lamb or chicken, along with a variety of vegetables. One of the most common side dishes is rice pudding, which is made with milk, rice, sugar, and spices like cinnamon and nutmeg. For dessert, you might find baklava on the table, which is a sweet pastry made with layers of phyllo dough filled with nuts and syrup.
No matter what you eat during your Christmas celebrations in Egypt, one thing is for sure, it will be delicious especially if you try it on our Egypt Nile Cruises with open buffets!
Christmas Activities in Egypt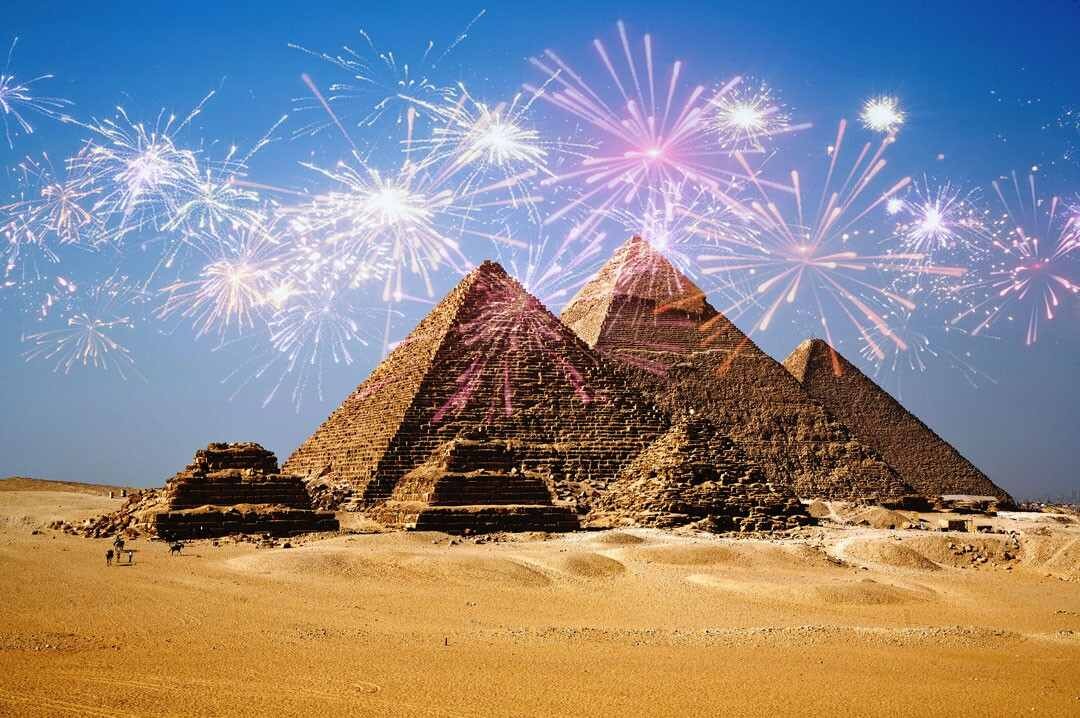 Egypt may not be the first country that comes to mind when you think of Christmas, but the holiday is celebrated there just the same! Here are some popular Christmas activities to do during Egypt classic tours:
One of the most popular Christmas activities in Egypt luxury tours is attending Midnight Mass. Coptic Christians make up a sizable minority in Egypt, and they celebrate Christmas on January 7th according to the Julian calendar. Many Egyptian Christians will attend Midnight Mass at one of the many Coptic Orthodox churches located throughout the country after the religious routine they start to enjoy Egypt religious tours to know more about their religion and hang out at the same time.
Another popular activity is exchanging gifts on Christmas Day. This is generally done among family and close friends and often includes giving food or sweets as well as small presents and organizing pleasant Egypt New Year Tours.
Christmas Eve is also a time for families to get together and enjoy a festive meal. Popular dishes include roasted lamb, rice pudding, and baklava (a traditional Greek dessert made with phyllo dough, nuts, and honey).
Of course, no Christmas would be complete without some music! Many Egyptians enjoy listening to or singing Christmas carols (often in English), both in church and at home or on a Nile cruise one of Cairo day tours that offer delicious food and traditional parties with folkloric songs.
How to Celebrate Christmas in Egypt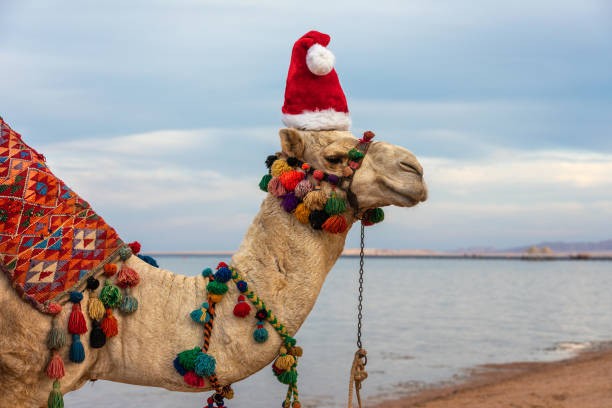 Christmas in Egypt is a time for family, friends, and feasting. The holiday is celebrated on December 25th, and many Egyptians begin preparations for Egypt spiritual tours weeks in advance. Homes are decorated with lights and evergreen trees, and presents are exchanged on Christmas Eve.
Egyptians also enjoy exchanging gifts on Christmas Day. Popular gifts include clothes, perfume, jewelry, and books. Many people also give money to loved ones as a Christmas present.
Christmas in Egypt is a joyful time that is spent with family and friends in Egypt shore excursions. It is a time to enjoy delicious food and exchange meaningful gifts.
If you're looking for a unique and festive way to celebrate Christmas this year, consider spending it on Egypt Red sea tours such as Hurghada or Sharm El Sheikh day tours. From attending traditional church services to enjoying local holiday food and drinks, there are plenty of ways to get into the Christmas spirit in Egypt with Egypt budget tours. And with its awe-inspiring ancient pyramids and temples in the day tours in Luxor and Aswan, you'll be sure to have an unforgettable experience with the Nile cruise in the islands of Aswan day tours. So why not give it a try? You might just fall in love with Christmas in Egypt!