For those who enjoy the outdoors, Egypt has a multitude of options. Whether you've been camping before or this is your first time, you'll love the activities on our Egypt tours. There are various camping locations to try during your Egypt desert safari tours, from the vibrant metropolis of Cairo and Luxor to the tranquil deserts of Western Sahara.
Bahariya Oasis Camping Spot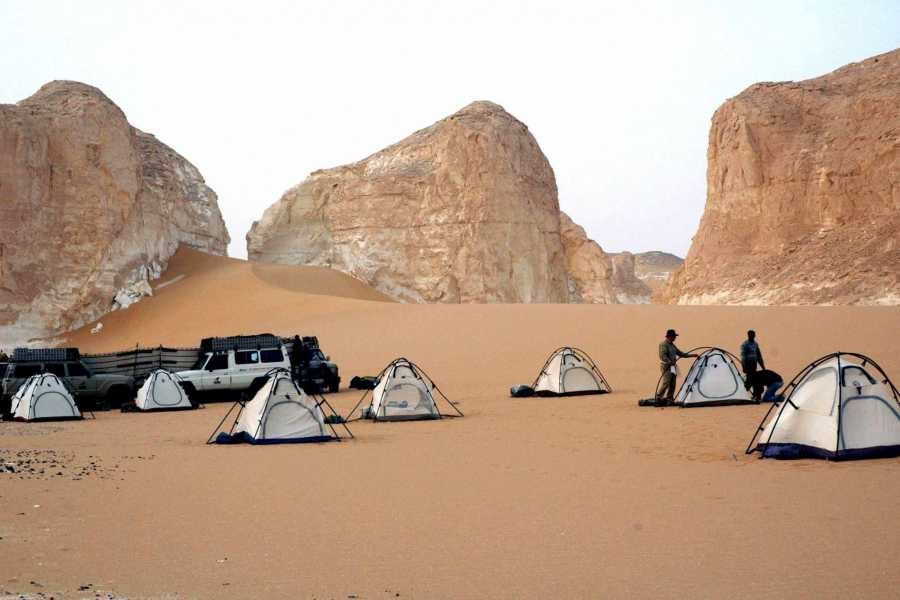 The Western Sahara is a great place to go on Egypt adventure tours if you want to go camping in the desert. Miles of pristine wilderness are available in this huge desert environment, which is peppered with towering dunes, untamed rock formations, and sparkling oasis. The White Desert, Black Desert, and Bahariya Oasis are a few of the Western Sahara's most well-liked camping locations.
One of the most popular camping tours in Western Sahara is the White Desert tour, known for its otherworldly landscape of chalk formations and towering white sand dunes. This unique desert environment is perfect for those seeking a true escape from the hustle and bustle of city life and offers a peaceful, serene camping experience during Egypt day tours unlike anything else in the world.
For Western desert day tours, the Black Desert is a great option for those looking for a more challenging desert camping experience. Adventurers wishing to push their limits and experience some of Egypt's most isolated and difficult environments frequently visit this region because of its black, volcanic rock formations.
The Bahariya Oasis is a great option if you want to add a more leisurely camping experience to your Egypt travel packages. Offering a tranquil retreat from the desert's heat, this beautiful oasis is encircled by soaring palm palms and lush green fields. The Bahariya Oasis is the ideal location for a camping trip in Egypt as well as the finest site to go stargazing in Egypt, whether you're looking for privacy or a place to mingle with other tourists.
Red Sea Camping Places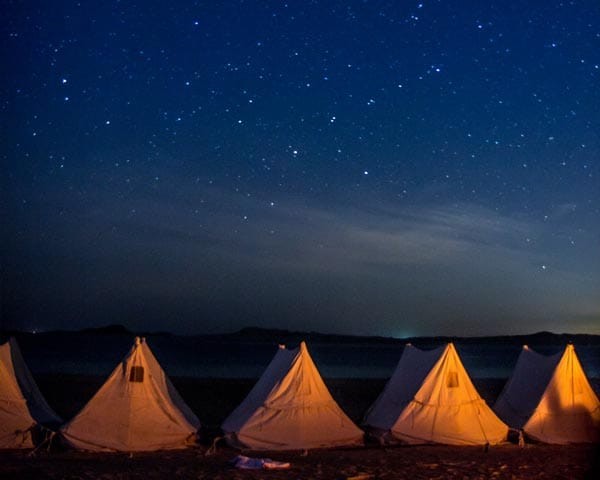 The Red Sea is a great place to enjoy several tranquil Egypt shore excursions for campers who like to be close to the sea. This area is well-known for its gorgeous beaches, clean seas, and vivid coral reefs, which make it a well-liked location for beach camping, snorkeling, and diving. The towns of Hurghada and Sharm el-Sheikh day tours, as well as the islands of Marsa Alam and Dahab day tours, are some of the greatest places to camp along the Red Sea coast.
Camping in Siwa Oasis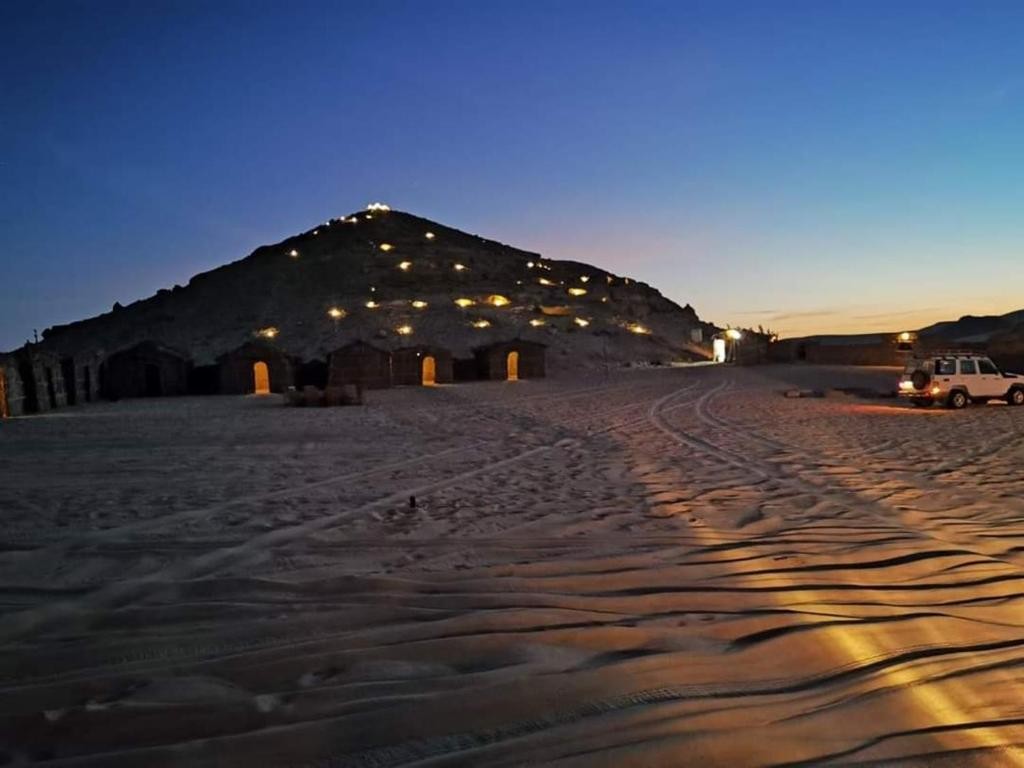 The Siwa Oasis, which is situated in the Western Desert, is another fantastic camping location in Egypt. Siwa day tours are an interesting experience in Egypt that merit your visit. Its green oasis is encircled by soaring sand dunes and gives a calm getaway from the hustle and bustle of city life. The Siwa Oasis is a great place to include on your Egypt spiritual tours, whether you're looking for a tranquil camping trip or a desert adventure.
Egypt has a wealth of camping options to choose from, offering something for everyone. Whether you're seeking a peaceful desert escape, a rugged adventure in the wilderness, or a relaxing beach camping experience, Egypt luxury tours have it all. So why wait? Start planning your next camping vacation in Egypt classic tours today, and discover the beauty and wonder of this incredible country for yourself!
Don't pass up the chance to experience some of the top camping locations in Egypt budget tours. Plan your ideal camping holiday in the middle of the desert by making your reservation right now. Egypt offers something to offer everyone, whether you're looking for solitude, adventure, or a quiet getaway from the rush and bustle of Cairo day tours.