Akhenaten was a pharaoh who ruled over Egypt during the 14th century BCE. He is often referred to as the lost king of Egypt because very little is known about him and his reign which provides few monuments in Egypt tours. What we do know is that he was married to the famous queen Nefertiti and that he had several children, including King Tutankhamun (who would later go on to become one of the most well-known pharaohs in history). King Akhenaten is also notable for his attempt to shift Egypt's religious focus from polytheism to monotheism. In this blog post, we will explore what little is known about Akhenaten and his reign and what to see for him during your Egypt travel packages. We will also speculate on what might have happened to him and why he is so elusive in the historical record.
Who was Akhenaten?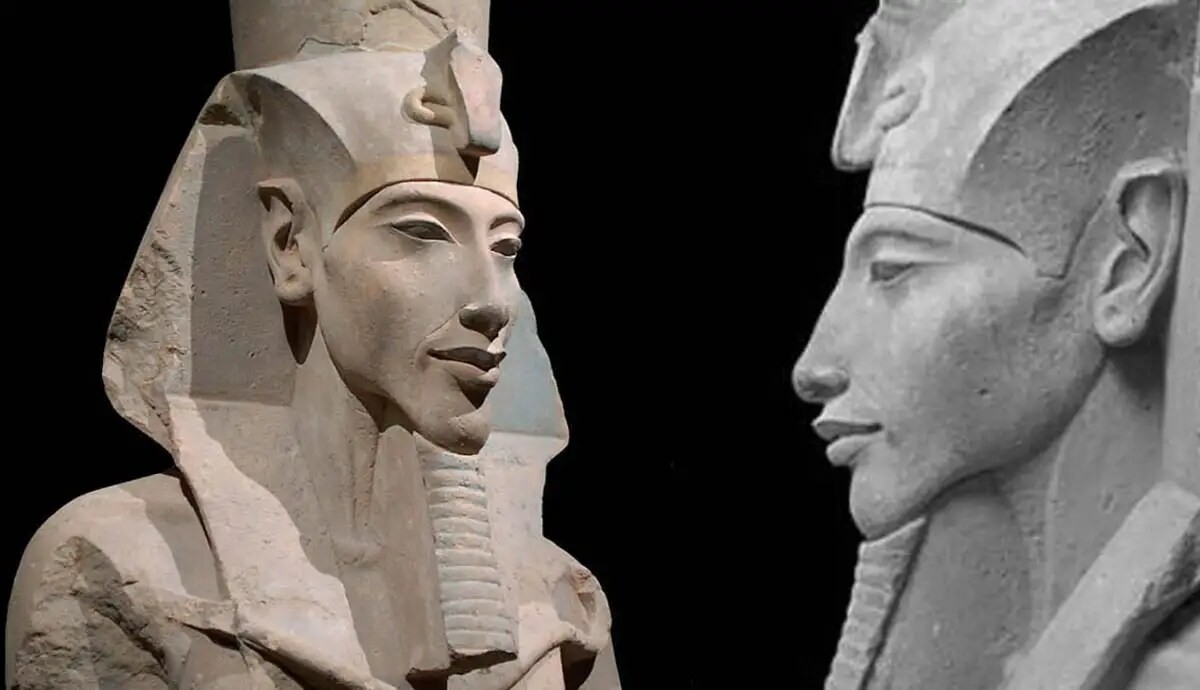 Akhenaten, also known as Amenhotep IV, was the tenth pharaoh of the Eighteenth Dynasty of Egypt. He is best known for his attempt to reform Egyptian religion, which culminated in the construction of a new capital at Akhetaten (modern El-Amarna).
Akhenaten was born into a royal family; his father, Amenhotep III, was a pharaoh and his mother, Tiye, was queen, you can see the statues of Amenhotep III and Queen Tiye in the Egyptian Museum tour, the two biggest statues in the entrance of the Museum that consider the main attraction in Cairo day tours. As a young man, he served in the army and rose to the rank of general. He also became the High Priest of the sun god Aten.
In about 1353 BC, Amenhotep III died and Akhenaten succeeded him as pharaoh. One of Akhenaten's first actions was to change his own name from Amenhotep ("Amen is pleased") to Akhenaten ("Effective for Aten"). He then set about changing Egyptian religion.
He closed all the temples of other gods and forbade their worship. He destroyed statues and images of other gods. He even changed the names of the months of the year and days of the week to reflect his worship of Aten and has alot of Egyptian Mythology.
The changes Akhenaten made were so radical that they were almost unheard of in ancient Egypt. His religious reforms angered many people, including powerful priests and officials. After about 17 years on the throne, Akhenaten's enemies finally succeeded in overthrowing him. His name was erased from all records and monuments that you will see with us in Egypt classic tours that are mainly situated in Aswan and Luxor excursions.
Akhenaten's Family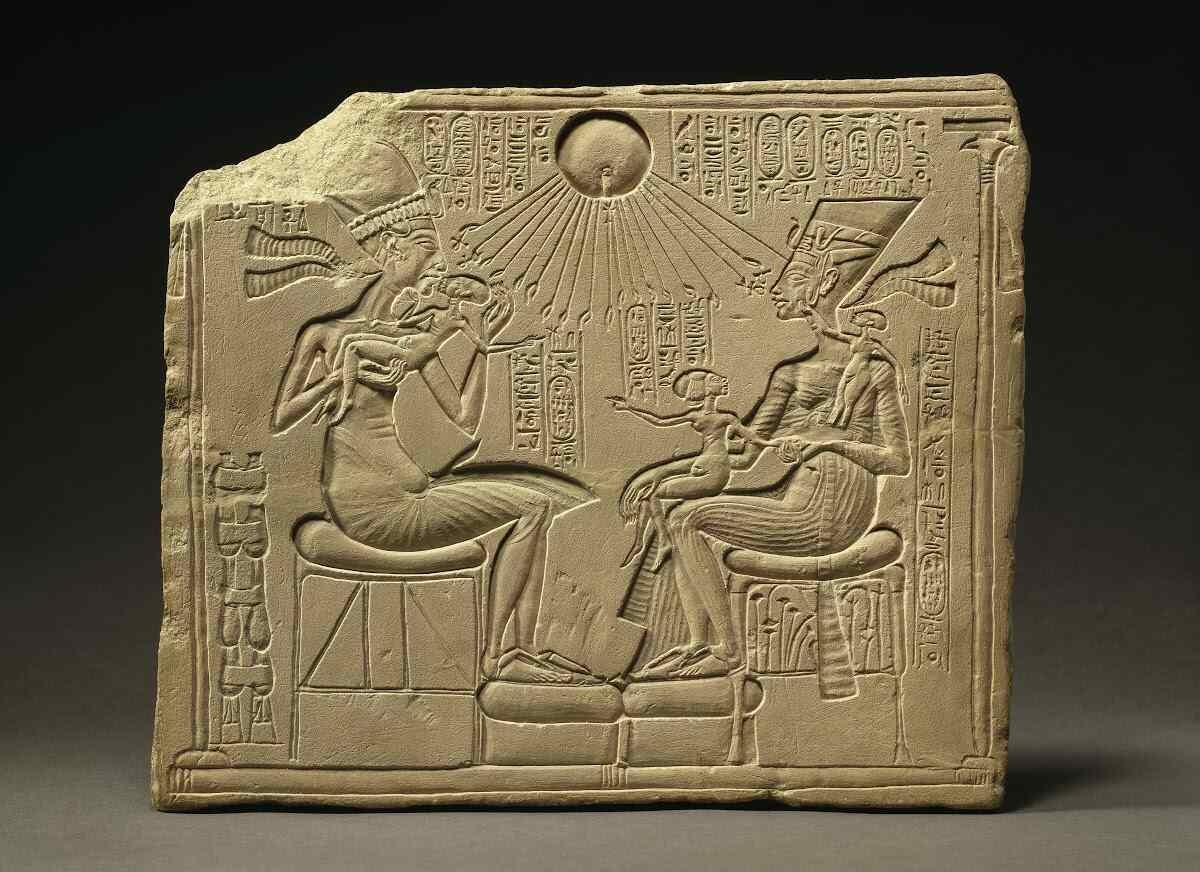 Akhenaten was married to Nefertiti, with whom he had six daughters: Meritaten, Meketaten, Ankhesenpaaten, Neferneferuaten Tasherit, Neferneferure, and Setepenre.
He also had a son with his secondary wife Kiya, named Tutankhaten, who later succeeded him as king. Your Egypt tours will provide you with professional tour guides to tell you the history of all the Egyptian Kings in Egypt luxury tours.
There has been a great deal of discussion and conjecture over Akhenaten's family life. While some claim he was a devoted husband and father, others assert that he was a harsh dictator who imprisoned his family in seclusion.
Whatever the case, Akhenaten's family was without a doubt one of the most fascinating and contentious in ancient Egyptian history, and you can take your family on one of Egypt's family tours to learn more about the fascinating history.
Religion in Akhenaten's Time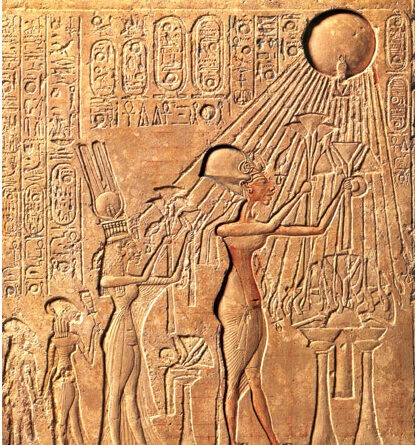 Religion was a contentious issue throughout Akhenaten's reign. As a religious leader himself, Akhenaten made an effort to alter Egyptian devotion. His attempts were not well welcomed by the populace, and throughout Egyptian history he is frequently seen as a heretic.
Akhenaten's religion was centred on the adoration of one deity, Aten. The sun was Akhenaten's representation of Aten, who he considered to be the sole Egyptian deity deserving of devotion. All other Egyptian gods were outlawed, and their temples were demolished. Egyptians were quite upset about this since they were accustomed to worshipping a variety of deities.
Even among the tourist destinations of Egypt day tours, not everyone in Egypt shared Akhenaten's religious convictions. His acts caused rioting and upheaval in the nation since he was viewed as a heretic by many. As a result of Akhenaten's religious convictions, he ultimately lost his kingdom and was forced to leave Egypt. Akhenaten had a huge influence on Egyptian religion despite having a brief reign.
Akhenaten's Legacy
Akhenaten was a controversial figure in his time, and his legacy has been the subject of much debate. Some see him as a visionary who attempted to bring about a religious revolution, while others view him as a heretic who ruined Egypt's chances of regaining its former glory. To know more about his legacies you can add to your Egypt cultural tours a visit to Amun Temple in Luxor or Thebes and enjoy a journey of sailing to reach the other attractions with Eygpt Nile cruises.
Whatever one's opinion of Akhenaten, there is no doubt that he was a fascinating individual who left a lasting mark on Egyptian history. As the first pharaoh to attempt to bring about monotheism in Egypt, he was ahead of his time, and his actions would ultimately pave the way for the rise of Christianity centuries later.
Today, Akhenaten is remembered as one of the most intriguing figures of ancient Egypt. His story continues to capture the imaginations of historians and archaeologists alike, and his legacy will undoubtedly be studied for many years to come.
Though he was once a lost king of Egypt, the historical figure of Akhenaten is now better understood thanks to recent archaeological and DNA evidence. His reign was a turbulent one, marked by religious upheaval and controversy, but it was also a time of great creativity and artistic achievement. Today, Akhenaten's story continues to fascinate historians and archaeologists alike, offering a rare glimpse into the inner workings of one of history's most mysterious civilizations to discover in your sightseeing tours in Egypt.