BES, the dwarf deity, with a pleasant appearance and nature, Bes was a deity of fun and vitality who plays a gentle role in everyday life and adds joy to it. There are many antique statues that you will find while touring the markets during your tours in Egypt. People and their popularity never waned. His grotesque features and the magical knife he brandished were meant only to ward off evil and frighten demons away from the families he protected. Families loved Bes and often painted his image in their houses and visitors enjoy visiting his temple in Bahariya Oasis to know more about the sense of humor of the God Bes, so add the temple of Bes as a destination in Egypt desert safari tours.
Bes the god of mockery at the Pharaohs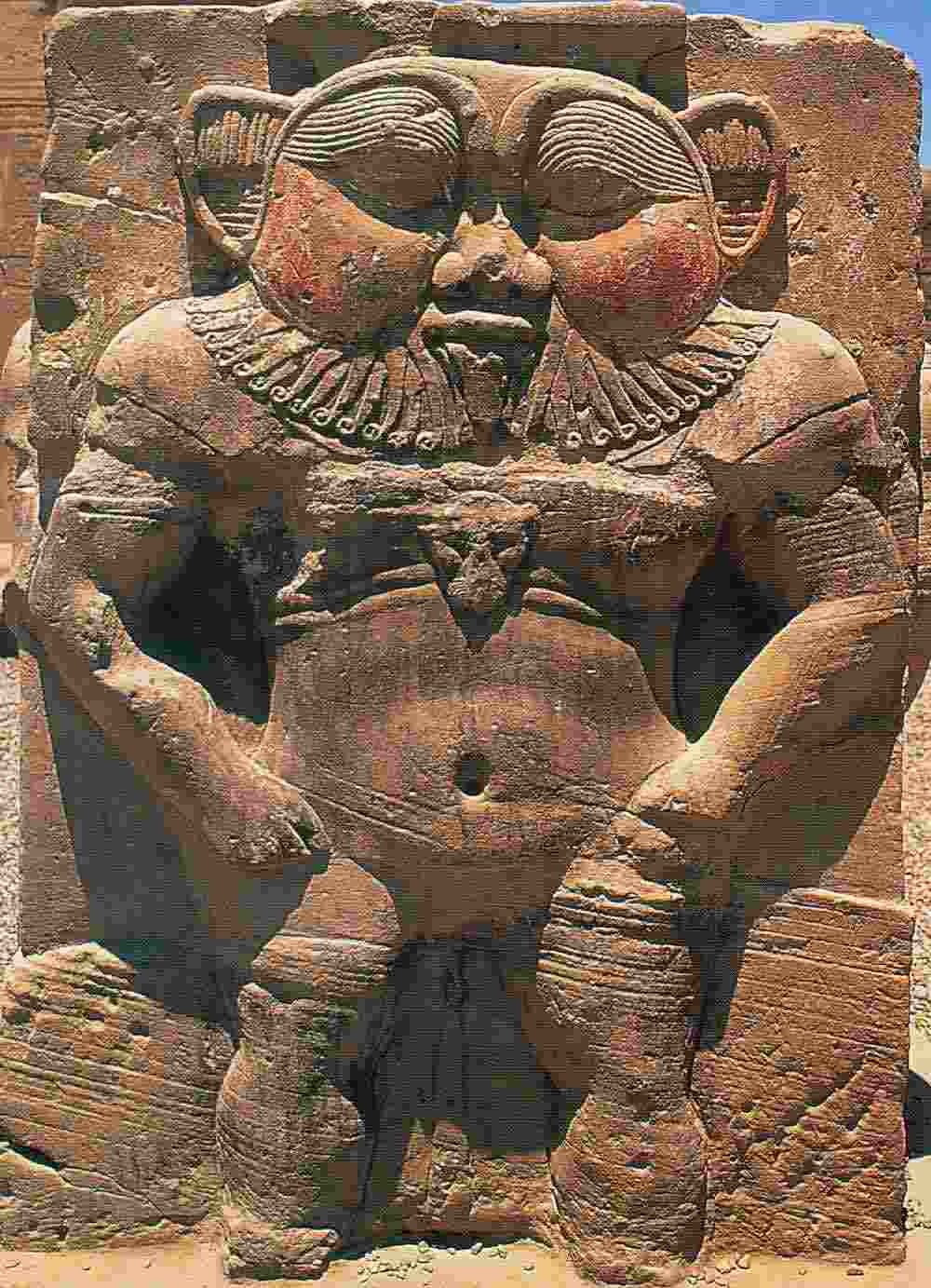 Although he looks grotesque, Bes is a good-natured, friendly god. He protects families and their homes and is the patron god of pregnant women. Bring good luck and well-being. Bes, along with TAURET, the hippopotamus goddess, was a guardian of mothers during childbirth. Bes protected houses from snakes and scorpions that were a constant threat to young children in ancient Egypt. He was always on guard against the problems of daily life. Bes was also a god of music and merrymaking and was often shown with a tambourine. You should join our Egypt travel packages to know more about the god Bes and the other Egyptian gods and goddesses.
Bes, the god of merriment, childbirth, fertility, protection
Bes's strange appearance has caused Egyptologists to speculate on his origin, for he looks nothing like the other slim and elegant Egyptian gods. One of the most significant differences is that he is almost always shown full face and only rarely in profile. Bes looks like a dwarf with a lion's mane on his head and his tongue is often sticking out you can see his statues on the temples you explore on Aswan and Luxor day tours. He has short, stubby arms and legs and a lion's tail. At different periods in Egyptian history, Bes has been shown with a large knife; a tambourine; a tall, feathered crown; and a skirt. There are speculations that Bes originated in what is now modern Turkey since his images have been found in Turkish excavation sites. Bes also might have originated in sub-Saharan Africa, because one of his titles is Lord of Punt, ancient land on the west African coast. Your Egypt Tours recommend joining our Egypt classic tours to discover more. He sometimes wears is much like the crown of ANuKIs, a goddess from the southern borders of Egypt. Most Egyptologists now believe that Bes is an Egyptian god with ancient origins. Several different grotesque gods appeared over time in different communities in ancient Egypt, and whatever their local name was, they eventually evolved into the god Bes.
If you feel interested in reading the blog here are more blogs about Egypt, feel free to contact us anytime to schedule your Egypt luxury tours together.