What is Wadi El Rayan?
In Egypt's western desert, Wadi El Rayan is a stunning and distinctive natural landmark. It is regarded as one of the top tourist destinations on our Egypt tours due to its distinctive scenery. We include a trip to the wadi, or valley, in our Egypt travel packages since it is a well-liked location for visitors and outdoor lovers and is home to several magnificent waterfalls, lakes, and other natural features.
The dry topography of Wadi El Rayan is traversed by a number of paths that offer breath-taking vistas of the lakes and waterfalls. For those looking to go on unique Egypt spiritual tours, Wadi El Rayan is the ideal location because of this. Together with a variety of different flora and animals, the wadi is also home to desert plants, birds, and other fauna.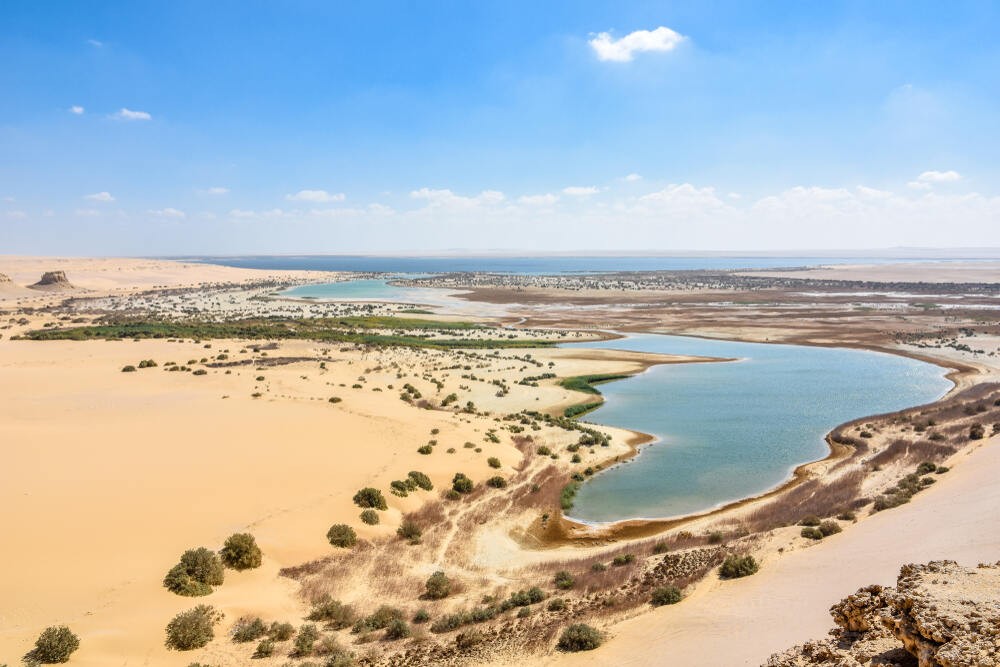 In addition to its natural beauty, Wadi El Rayan that is included in our Egypt day tours is also an important site for conservation and research. The wadi is home to a number of endangered species, and it is a protected area that is managed by the Egyptian government.
Wadi El Rayan is located in Fayoum, so i advise you to book our El Fayoum day tours, to discover other amazing attractions in Fayoum such as Wadi El Hitan.
Wadi El Rayan is a popular destination for visitors and outdoor lovers, although many people are still unfamiliar with it since they are more familiar with Egypt's more well-known tourist attractions. Yet it is a very exceptional and stunning location that is a part of our Egypt Luxury tours and provides an unmatched insight into the unspoiled beauty and variety of the western desert.
Wadi El Rayan offers a variety of activities, including swimming in the enchanted lake and other water sports. You may make the most of your time in El Fayoum by taking an Al Fayoum Oasis day tour; you'll be amused by a variety of locations, including lake Qarun.

Conclusion
For everyone interested in nature, outdoor activities, and conservation, Wadi El Rayan is a must-see location featured in Egypt Classic tours. It is a genuinely unique location that offers an unforgettable experience because to its beautiful waterfalls, lakes, and rocky terrain.