Traveling to Egypt During Ramadan
We're going to present the most important points concerning Ramadan time. Ramadan is characterized by a very unique spirit in all aspects of life. You have to explore these aspects in Egypt during Ramadan. Iftar cannon, we used to fire iftar cannon before "Maghrib time".
In Ramadan, everything has special rituals, even Egypt tours take the form of religious tourism. Keep reading to learn about Ramadan things to do.
what places you can enjoy in Egypt during Ramadan?
Traditional food in Ramadan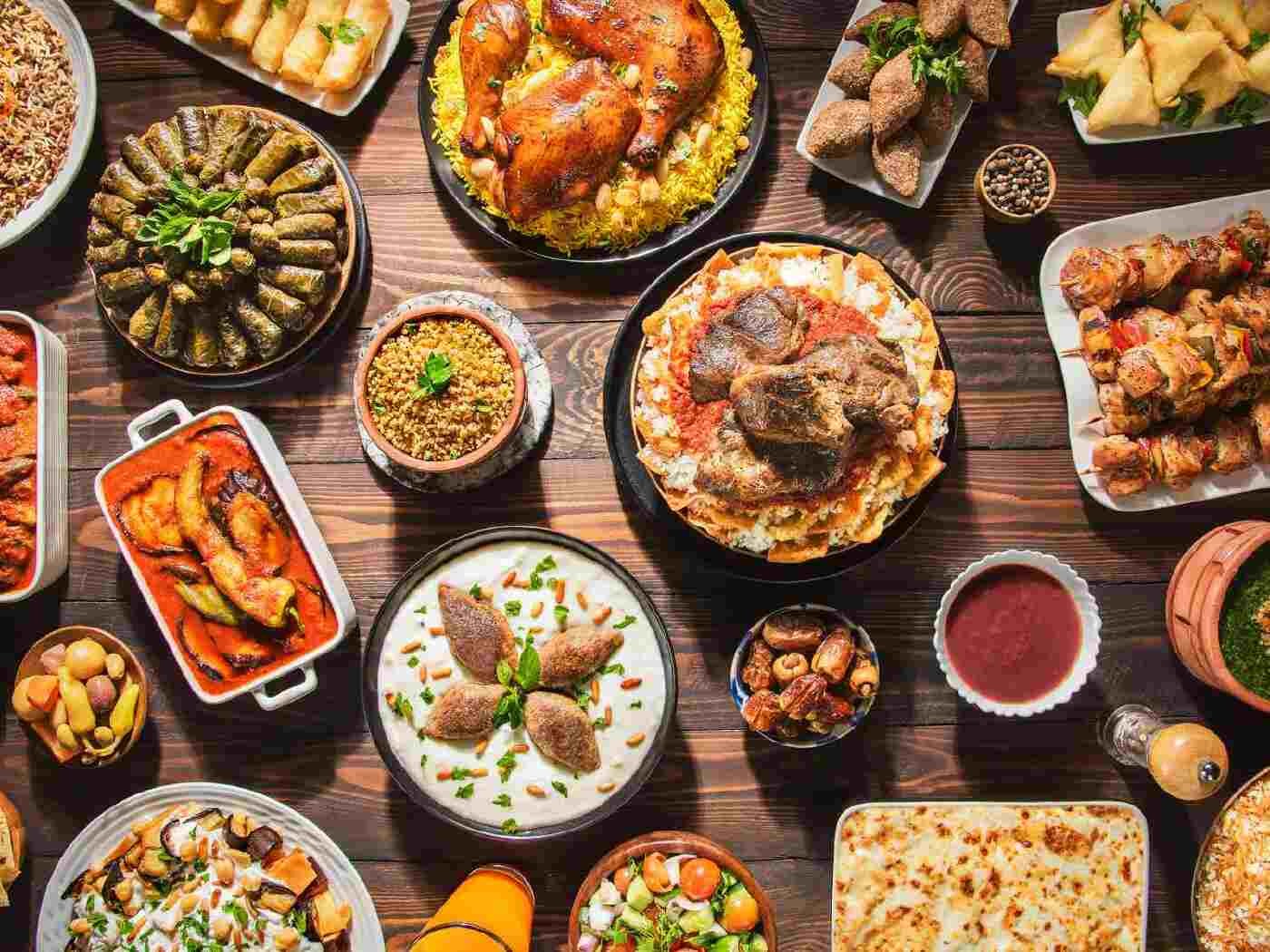 Ramadan Iftar in Egypt
Meals during Ramadan are divided into breakfast and suhoor. Each one of them has its spirit.
For example, families gather at Iftar time to break their fast together, whether at home or in one of Egypt day tours that include Iftar in a place like Al-Hussein and Sayeda Zeinab.
Ramadan in Egypt is a source of happiness through gatherings. Ramadan is considered a time of invitations for friends and relatives. Usually, Muslims break their fast by drinking Tamr and Subia, the traditional Ramadan drinks, then they start eating.
Among the most common foods till that time in Ramadan 2023 are stuffed ducks, pigeons, molokhia, samosas, bechamel, marshy, and many other tasty foods, that distinguish Egyptian cuisine.
Ramadan desserts
The role of desserts in Ramadan is breaking the fast. Konafa has become trending in Ramadan. Every Ramadan we wait to know what flavor Kunafa will be. And Qatayef people eat either sweet by stuffing them with dates, chocolate, cream, etc., and garnishing them with white honey and nuts. Or savory by stuffing it with cheese, minced meat, chicken, etc.
Suhoor in Ramadan (Ramdan nights)
Suhoor in Egypt also has its flavor. Family and friends gather together to eat the Egyptian Suhoor, which consists of beans, eggs, yogurt, and different cheeses. Egyptians eat suhoor in one of the most popular restaurants or Ramadan tents to feel the pleasant spirit of Ramadan.
If you are outside Egypt, try to book one of the Egypt travel packages in Ramadan, you will see Egypt from another eye.
Ramadan spirit in Egypt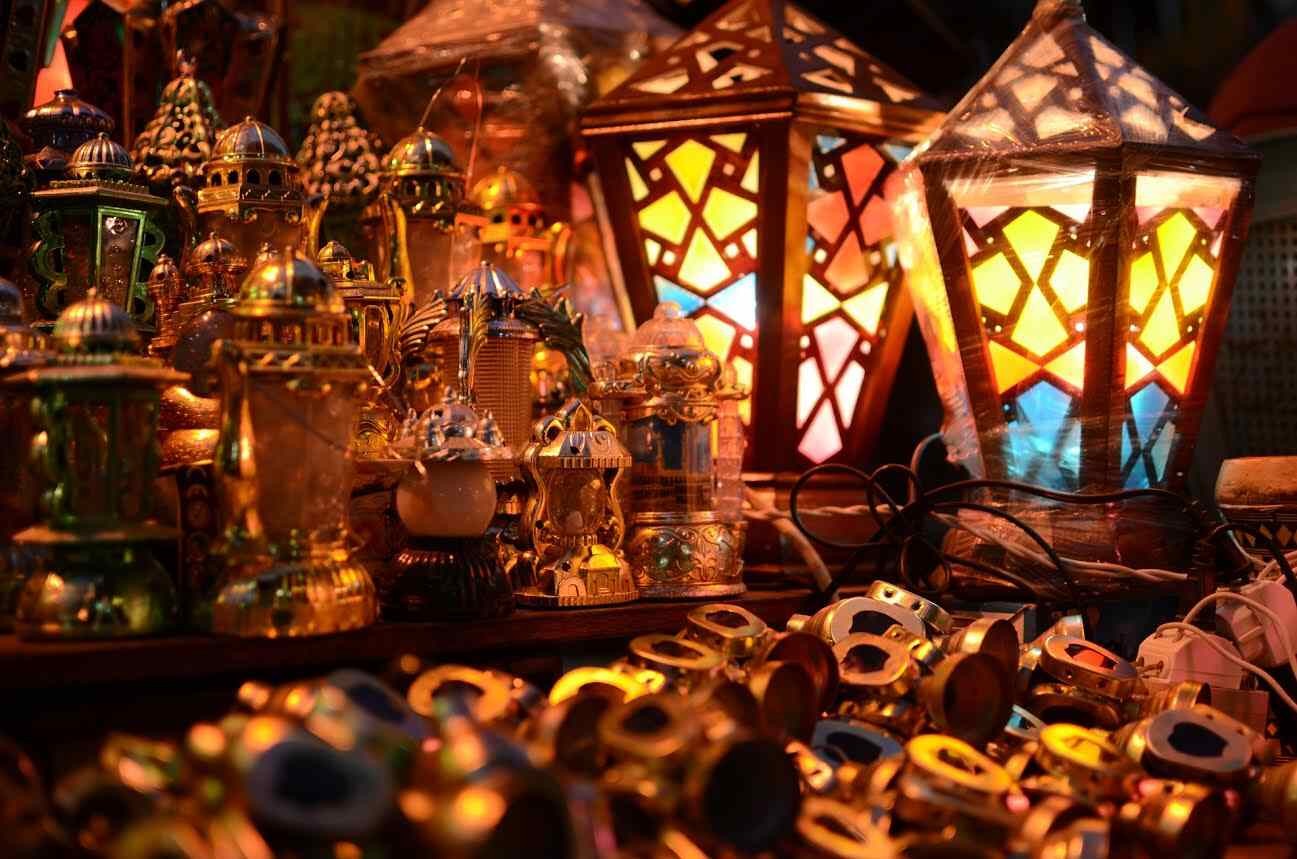 One of the most important signs and celebrations during the month of Ramadan is the Ramadan lantern (famous). This is in addition to the streets decorated with glamorous colors and decorations for the Ramadan atmosphere in Egypt.
Everyone who left Egypt for some reason returns to it during Ramadan to spend a very rare time in Egypt and enjoy its different atmospheres and spirit. Your Egypt Tours strongly recommends visiting Egypt religious tours during these days of Ramadan to experience the traditions and customs that are widespread at that time of the year. Try to visit Khan El Khalili, Mohamed Ali Mosque, El Husein, and El Moez street.
They will never see the same. Tourists will enjoy a different style of clothes as well with Ramadan night celebrations. Enjoy streets with different lights. You can also find, Al Mesaharati, who calls for Suhoor time and prayers. Every moment of Ramadan in Egypt is unique.
TV series in Ramadan
Among the things you do in Ramadan is waiting for the Ramadan series. A lot of actors and TV makers are preparing various series to be shown during Ramadan, but why in Ramadan?
Ramadan is the most popular time for families and friends to gather, especially at the breaking fast time. They need to be entertained by the series at this time. In addition, working hours in Egypt during Ramadan are reduced to approximately 6 hours, so the time is sufficient for worship and entertainment.
Visit Cairo during Ramadan | Ramadan in Egypt
If you are confused about where to go in Cairo during Ramadan time. Exploring heritage and history through mosques and forts in Cairo day tours
Al Hussein in Al Azhar, is a shopping commercial center full of shops for selling Ramadan needs. In addition to the traditional restaurants Egyptians used to have breakfast in Ramdan there or even have their suhoor.
Wekalet El Ghouri, the most established covered market and mosques from Abbasid and Ottoman styles. And enjoy also Tannoura nights there.
El Moez and Khan El Kalili Street, are the two places where you will feel in by Ramadan mood and vibes. Also Where you can buy souvenirs, Ramadan decorations, lights, and lanterns there in Moez Street and Khan El Khalili.
Islamic Cairo, if you want to hang out in Ramadan with your friends or family, Your Egypt tours recommend visiting Islamic Cairo tours. You can visit the museum of Islamic art, Salah el-din Citadel, the Alabaster mosque, and the mosque of Ibn Tulun.