Facts about Giza pyramids
The oldest and largest of the historic landmarks included in our Egypt tours are the Pyramids of Giza. These are a sight to behold and were constructed more than 4,500 years ago. The Great Pyramid of Khufu, the Pyramid of Khafre, and the Pyramid of Menkaure are the three principal pyramids. If you haven't seen them in person, you should include them to your Egypt travel packages without a doubt.
The Pyramids of Giza should be included in every traveler's Egypt Luxury tours for a variety of reasons. They are a remarkable engineering achievement, to start with. The Great Pyramid of Khufu, the biggest pyramid, is thought to have required more over two million stone blocks to complete. They were constructed with astonishing accuracy, so it is not surprising that they have withstood the test of time. On your Egypt Classic tours, all of this historical information will be understandable and pertinent.
The historical significance of the Giza Pyramids and the opportunity to learn about ancient Egyptian mythology are further justifications for going there. They play a significant role in the history and culture of Ancient Egypt and, as such, provide insights into this intriguing society. You will have a better knowledge of and admiration for Egyptian pharaohs after seeing them up close.
Finally, the Pyramids of Giza are simply beautiful and important destinations for tourism in our Egypt day tours therefore it is considered one of the seven wonders in the world. They are awe-inspiring structures that will leave you in wonder at their size and grandeur. If you have the chance to see them in person, don't miss to book our Egypt budget tours. it's an experience you won't forget!
5 Reasons why should visit Giza pyramids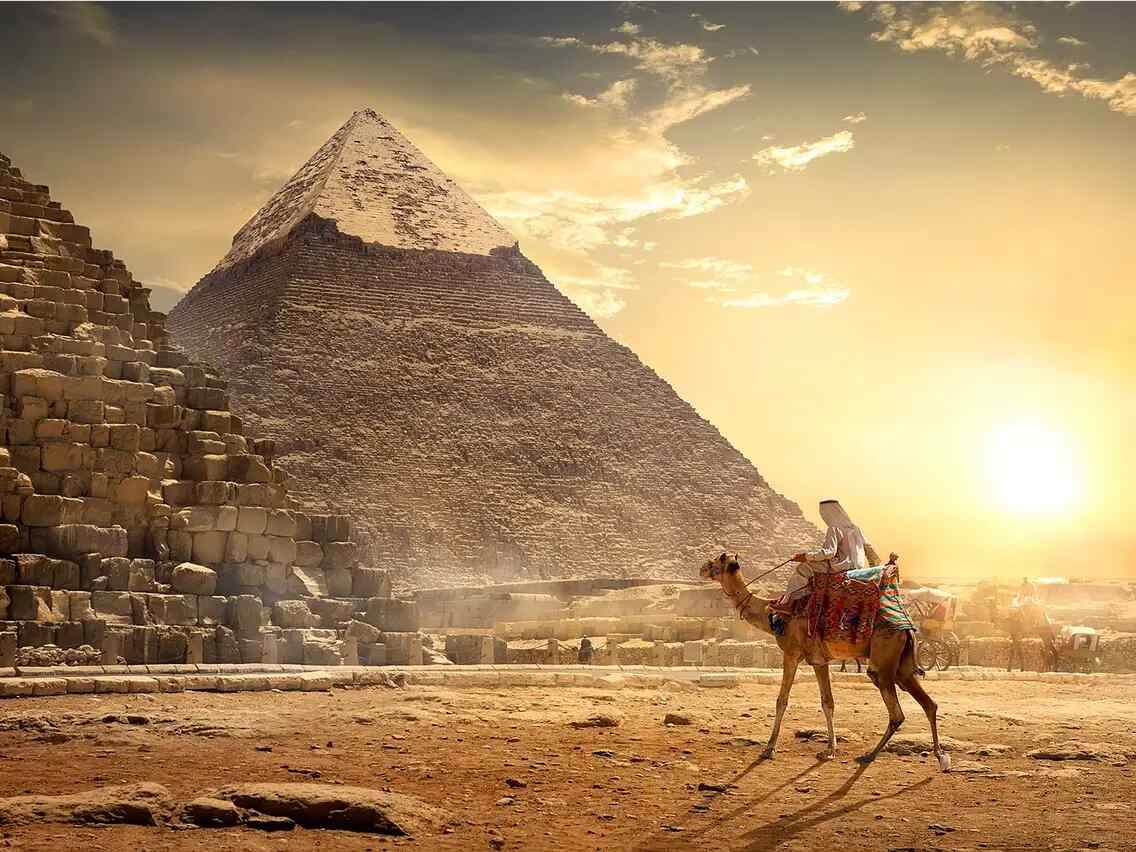 If you're looking for a bit of history and culture on your Egypt Cultural tours, there's nowhere better to go than the Giza Pyramids. Here are just a few reasons why you should add them to your travel itinerary:
They belong to the list of the Seven Wonders of the World.
The only ancient world wonder still standing is them.
One of the most well-known statues in history, the Great Sphinx, is located there.
One of the fantastic Cairo attractions that they provide is the Nile River Valley.
They offer an intriguing window into the tradition and beliefs of ancient Egypt.
The Pyramids of Giza are the only ancient wonder of the world that is still standing
over two million people visit giza pyramids every year. Many people chose our Egypt spiritual tours to see the pyramids because they are fascinated by their history and architecture. Others come to experience the unique atmosphere that surrounds them.
know before you Go to Giza pyramids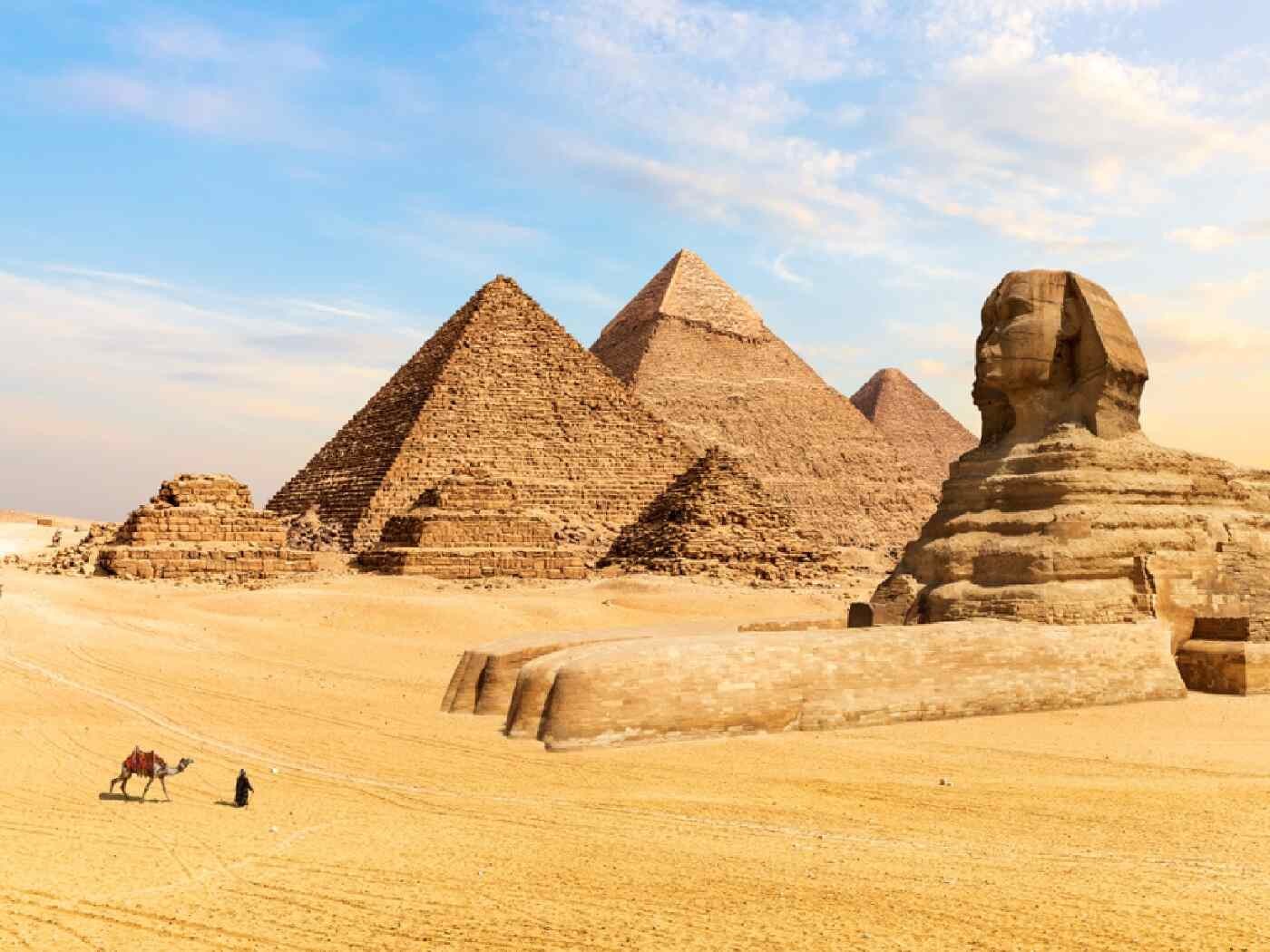 Before beginning your Cairo day tours, there are a few things you should be aware of. First of all, it's ideal to go early in the day when it's not as hot. Second, because this great Egypt family tours involves a lot of walking, you should bring comfortable shoes. Finally, because it can get quite hot throughout the day, you should bring a lot of water with you. Lastly, there are several photo possibilities at the pyramids, so if you want to snap pictures, make sure you have extra film or memory cards!
During our Egypt Easter tours, you will discover the tombs for pharaohs and their consorts, and their size and scale reflect the power and wealth of the Egyptian rulers. Today, the Giza pyramids are one of the most popular tourist destinations included in our Egypt overnight tours, and visitors can explore the interior chambers of the Great Pyramid, climb to the top of the Sphinx, and if you want to get up close and personal with history, you can actually go inside the pyramid. Our Egypt Christmas tours are available that will take you through the narrow passageways and chambers of the pyramid. You'll get to see firsthand how the ancient Egyptians built this massive structure.
So if you're looking for a once-in-a-lifetime Egypt new year tours be sure to add a visit to the Giza pyramids to your travel plans.