What do you need to know before visiting the Pyramids of Giza?
Giza Pyramids Complex is considered one of the world's most famous tourist attractions that is included in our Egypt tours which attracts millions of visitors each year. The Giza complex is home to three of the largest and most impressive pyramids in the world, as well as the Great Sphinx statue that you will discover during Egypt day tours.
Here are some of the most frequently asked questions about the Great Pyramids of Giza and how to fully enjoy your Egypt travel packages in Giza Pyramids: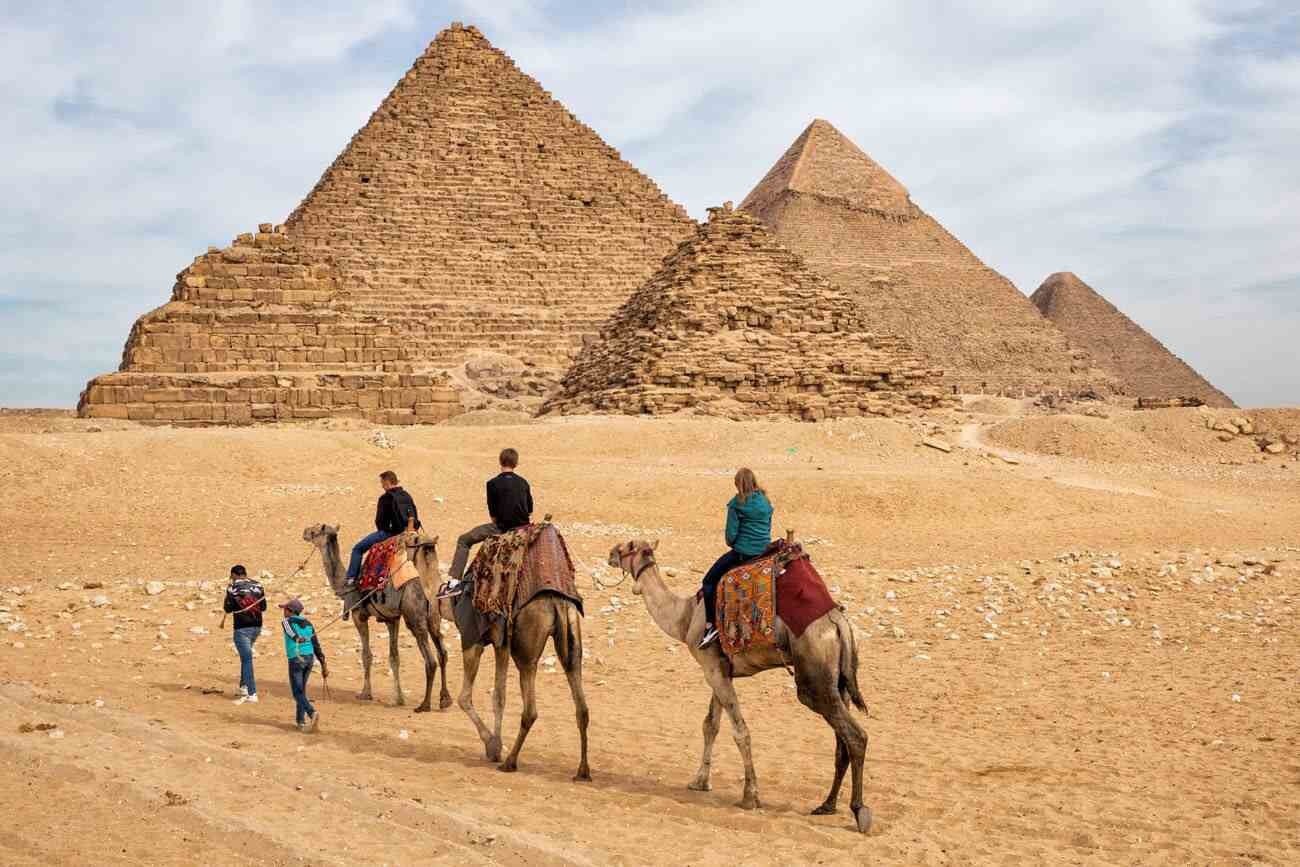 1- How to Enjoy Egypt Giza Pyramids Complex?
Visiting the Great Pyramids of Giza is an unforgettable experience for everyone in their Egypt Luxury tours. To get the most out of your Egypt Classic tours and to make sure you get a perfect trip, it is recommended to hire a knowledgeable tour guide who can provide historical information and insights into each pyramid in Giza.
You can also enjoy a horseback or camel ride around the Giza Pyramids during your Cairo day tours, you will get a unique perspective and it is a memorable Egypt adventure tours.
2 - Can you go inside all 3 pyramids?
Yes, you can go inside the Great Pyramid of Giza and the Pyramid of Khafre as well. However, access to the interior of the Pyramid of Menkaure is limited. so make sure to tell us your wishes to create a different Egypt spiritual tours that suit your interest.
3 - How many pyramids are lost?
We think that there were about 100 Pyramids built in ancient Egypt, but many of them have been lost over time due to natural causes such as: erosion and human activities such as: looting and destruction. All this historical information will be clear during your Egypt budget tours.
4 - Do pyramids have secret rooms?
Many of the pyramids at the Giza Complex do have secret chambers and passages, some of which have yet to be discovered till now. So we know that there are still many secrets we didn't know yet. You can use your time in Cairo and take a Cairo city tour All inclusive. You will visit the most important attractions in Cairo such as the hanging church, Egyptian museum and Citadel of Salah El Din.
5 - Can the Giza Pyramids be opened?
Most of the Giza pyramids are open to the public, with the exception of the Great Pyramid, which can only be entered with a special permit. You can ask us about going inside the Pyramid option and we will arrange it for you.
6 - What's written on top of the pyramid?
The top of each pyramid in Giza was originally covered in gleaming white limestone, which has since been stripped away over time. Some of the Giza pyramids were also decorated with inscriptions and images but these have also been lost or damaged. What do you think about taking a felucca ride in Cairo in the Nile after finishing your journey?
7 - Why are the pyramids so amazing?
The Great Pyramids are amazing because they represent some of the most impressive engineering and architectural feats of ancient times. The Pyramids and Sphinx were built thousands of years ago using only primitive tools and techniques, Can you imagine ? and yet they have stood the test of time and continue to amaze tourists today.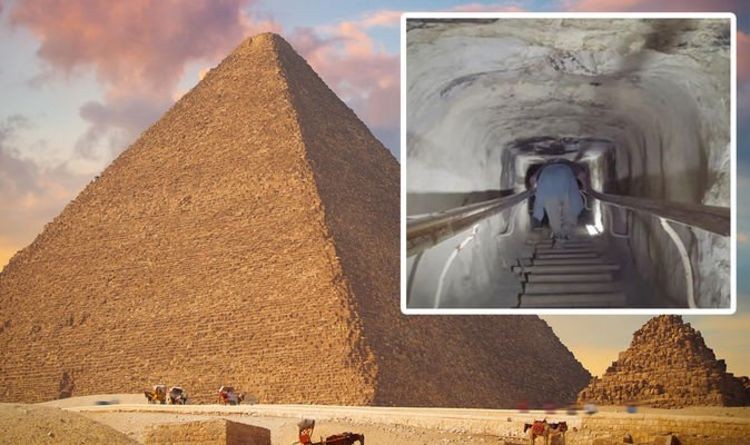 You should book an Egypt Easter tours with Your Egypt Tours if you want to visit the Giza Pyramids and discover their wonders and top things to do with your family or friends.Our knowledgeable tour guides and comfortable transportation will make your tour unforgettable. Book your Egypt trips in Giza Pyramids today and discover the secrets of ancient Egypt.