The Greatest Egyptian Mythology Stories
Famous for its fantastic tales of gods and goddesses, Egyptian mythology is full with them. The story of Isis and Osiris, Set, and Horus, as well as other important Egyptian myths, will be discussed in the blog that follows. If this topic interests you, you might wish to go on an incredible Egypt trip where you can see historical monuments and learn about stories and ancient love.
The legend of Isis and Osiris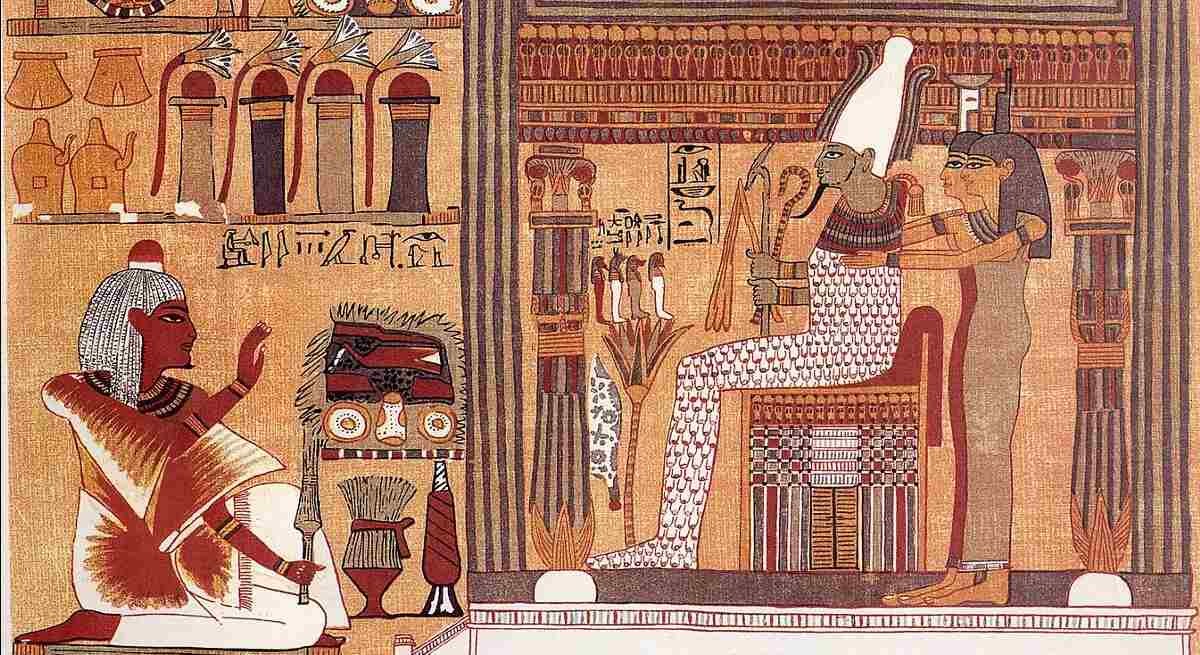 Isis and Osiris are two of the most famous Egyptian deities. They were married and had a son, Horus. Isis was a kind and loving wife, while Osiris was a just and powerful king.
One day, while Osiris was away, his evil brother Set tricked him into lying down in a coffin. Set then sealed the coffin shut and threw it into the Nile River. She eventually found it and used her magic to bring him back to life. All will be more relieved and clear during our Egypt day tours.
Osiris was not given much time to live. He had to return to the underworld, where he had previously reigned. Isis cherished and respected her spouse even after he passed away. In tomb paintings and reliefs, she is frequently seen standing next to him or bowing at his feet.
A couple of the most well-known Egyptian deities are Isis and Osiris. They were wed, and Horus was their son. Osiris was a righteous and strong ruler, and Isis was a loving and gentle wife.
If you interested to know the more secrets about the most famous Egyptian Mythology of all, you can head to a day trip to Dendera Abydos Day Tour From Luxor, there The city of Abydos is rich in archaeological temples, including the Temple of Abydos, which is the center of the legend of Isis and Osiris and this is considered the ancient legend of love.
The legend Ra and the Sun Boat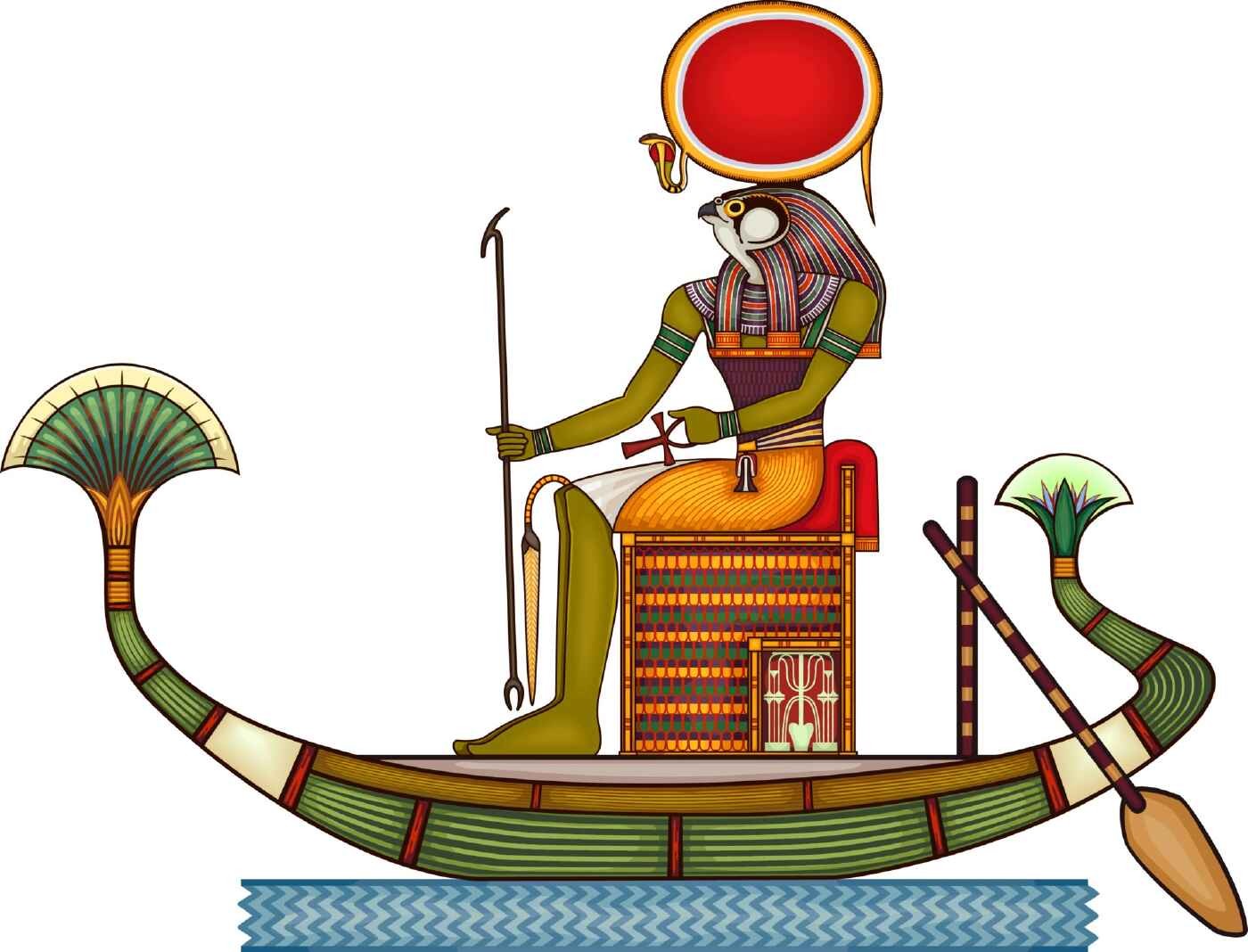 Our Egypt travel packages include a programme of excursions that examines all of Egypt's myths and stories. Egyptian myths are varied and diverse. Ra was the solar deity and the architect of all life. He was frequently shown as having the sun disc on his head and having a hawk-like head. It was thought that Ra travelled across the sky aboard a vessel known as the Sun Boat, where he spent the night before rising once more in the morning.
One of the most well-known and beloved tales from ancient Egypt is the myth of Ra and the Sun Boat. It describes how Ra became the sun god and his daily journey across the sky in his chariot.
Ra and his family are shown in the story's opening scene living on the planet. He quickly learns, though, that a terrible power, manifested as a huge snake, has landed onto earth and is tormenting and murdering the populace in order to cause devastation. Ra resolves to take action and engage the snake in combat in order to put a stop to the pandemonium.
Ra bid his wife and children farewell, fully aware that if he failed in his mission, he may never return. He embarked on a journey through the desert and eventually came face to face with the colossal serpent. Despite fighting valiantly, Ra was ultimately overcome by the serpent's venomous bite. As he lay dying, Ra had a final vision of himself merging with the sun, becoming one with it.
so it came to pass that Ra rose up into the sky as the new sun god, forever sailing across the sky in his Sun Boat.There is a temple for the god Amun in Siwa Oasis, and the tour guide for a tourist is rich in information, and the historical relics found in the temple testify to these legends from the era of the pharaohs, So don't hesitate to choose your unique Egypt luxury tours.
The Tale of Two Brothers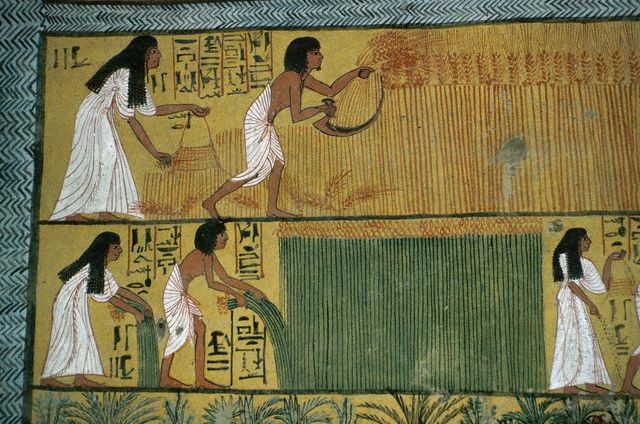 The walls of Egyptian temples are adorned with hieroglyphs containing a plethora of ancient Egyptian myths and legends. Among these tales, the story of two brothers stands out as one of the most renowned.
Once upon a time, there were two brothers who lived in Egypt. One brother was named Set and the other was Osiris. Both of them were very powerful and had many followers people.
Set was always jealous of his brother Osiris and wanted to be the only ruler of Egypt. One day, Set tricked Osiris into getting into a box and then sealed it shut. Set then had his followers throw the box into the Nile River.
Osiris' wife, Isis, was devastated when she found out what had happened to her husband. She searched for him until she finally found his body washed up on the shore. She used her magic to bring him back to life and then hid him in the swamp so that Set would not find him again. Read more of our Your Egypt blogs to be informed about all the Egyptian myths we plan to share.
Isis eventually gave birth to a son, Horus. When Horus grew up, he challenged Set for the throne of Egypt. After a long and fierce battle, Horus emerged victorious and became the new ruler of Egypt.
If you desire to visit Egypt and are interested in Egyptian gods and goddesses then you should check our best luxor day tours.