The Bent Pyramid is an ancient Egyptian pyramid located in the royal necropolis of Dahshur, about 40 miles south of Cairo. Built around the 26th century BC, the Bent Pyramid is known for its unique shape, which gives it its name, it's of the best attractions in Egypt tours that you will discover.
Bent Pyramid for Pharaoh Snefru
The Bent Pyramid was built for Pharaoh Snefru, the father of Pharaoh Khufu, who built the Great Pyramid at Giza. It is thought that the Bent Pyramid was the second pyramid built by Sneferu, and it represents an important step in the evolution of pyramid building in ancient Egypt and is now of the important attractions to include during your Egypt travel packages.
Bent Pyramid Architecture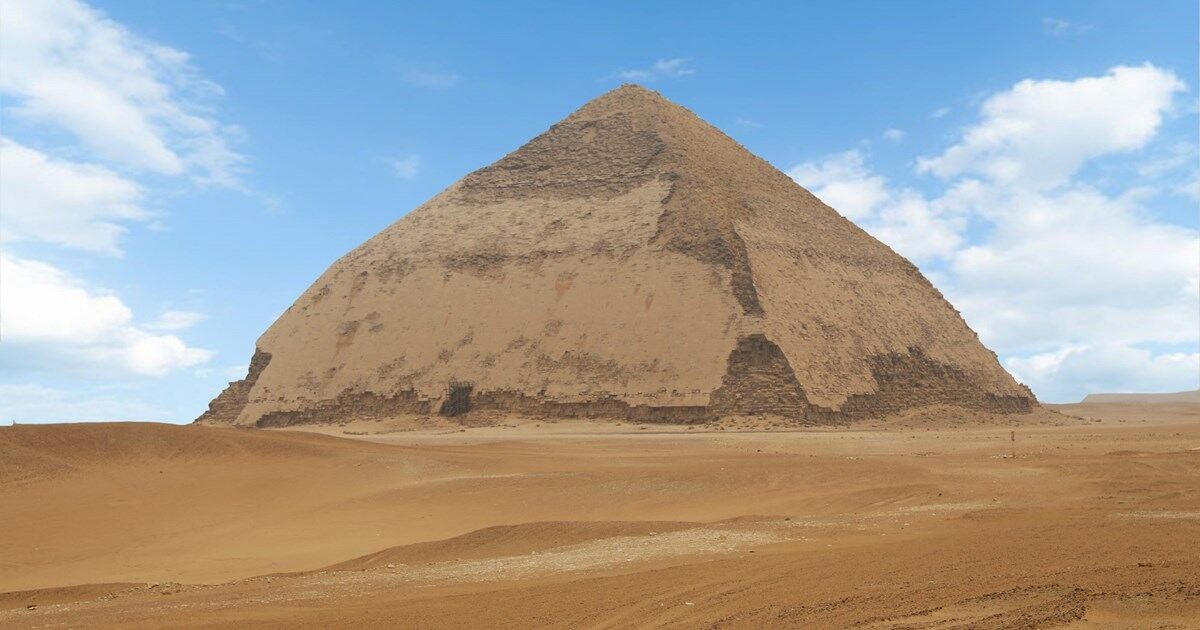 Unlike other pyramids, which have a smooth, uniform slope, the Bent Pyramid has a distinctive bend in its sides about halfway up its height, you will recognize its difference yourself in your Egypt luxury tours. This unusual shape is thought to be the result of the pyramid's builders attempting to correct for an error in the angle of the pyramid's slope. Despite this, the Bent Pyramid is considered a technically impressive feat of ancient engineering, and it has stood the test of time for over 4,500 years. The Bent Pyramid in Dahshur is a recommended destination in Egypt classic tours, besides the other attractions that are close to it in Memphis and Saqqara. These three destinations are usually included in one day tour with Giza Pyramids while you are preparing your Egypt day tours.
Bent Pyramid's internal structure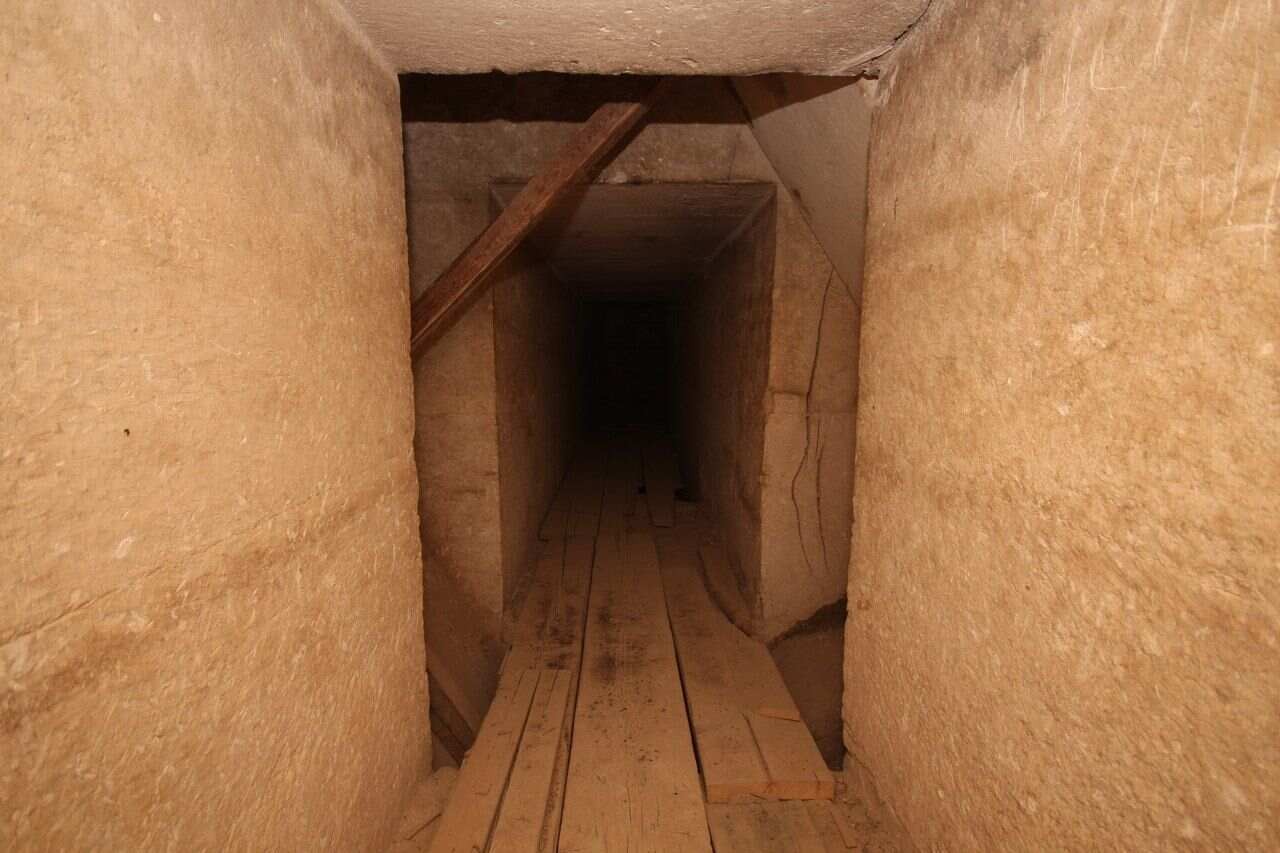 Visiting the Bent Pyramid is an exciting experience, as you can explore its internal structure featuring a series of corridors and chambers, leading up to the burial chamber. You can arrange to visit it during your Giza day tours or join a guided tour to learn more about the pyramid's history and significance.
In addition to the Bent Pyramid, the site of Dahshur is also home to several other ancient pyramids, including the Red Pyramid and the Black Pyramid which are easily scheduled to visit in Cairo day tours as they are very close to each other. Visitors can explore these pyramids and learn about the different techniques and materials that were used to build them to enjoy a new and exciting experience in Egypt cultural tours.
Overall, the Bent Pyramid is a must-see destination in Egypt budget tours for anyone interested in ancient Egyptian history and architecture. Its unique shape and well-preserved structure offer a unique glimpse into the world of the Pharaohs which shows the power of Pharaohs in ancient Egyptian.