(DJOSER) Zoser, the second king of Dynasty III, is most known for the Step pyramid at Sakkara, which serves as his monument of funeral worship. As the sun deity Horus' embodiment, Zoser was revered as a living being and treated as a god. Stonemasons eventually developed the technology necessary to construct a massive burial monument fit for their monarch after learning the craft of quarrying and transporting stone via trial and error. The first substantial stone structure ever constructed, Zoser's Step Pyramid served as the model for all subsequent pyramids. The burial chamber is accessible by a network of shafts and tunnels that run beneath the pyramid, but Zoser's mummy was never discovered. A Zoser figure is located in a tiny room called a Serdab, which is Arabic meaning basement, on the Step Pyramid's north side. The statue's now-missing inlaid eyes, which were crafted from rock crystal, alabaster, and obsidian, gave it a surreal illusion of lifelikeness. To enable the statue to perpetually stare out onto his pyramid complex, two tiny holes have been cut into the north wall. The Zoser statue's original remains are kept at the Egyptian Museum in Cairo, and a reproduction is presently on display there.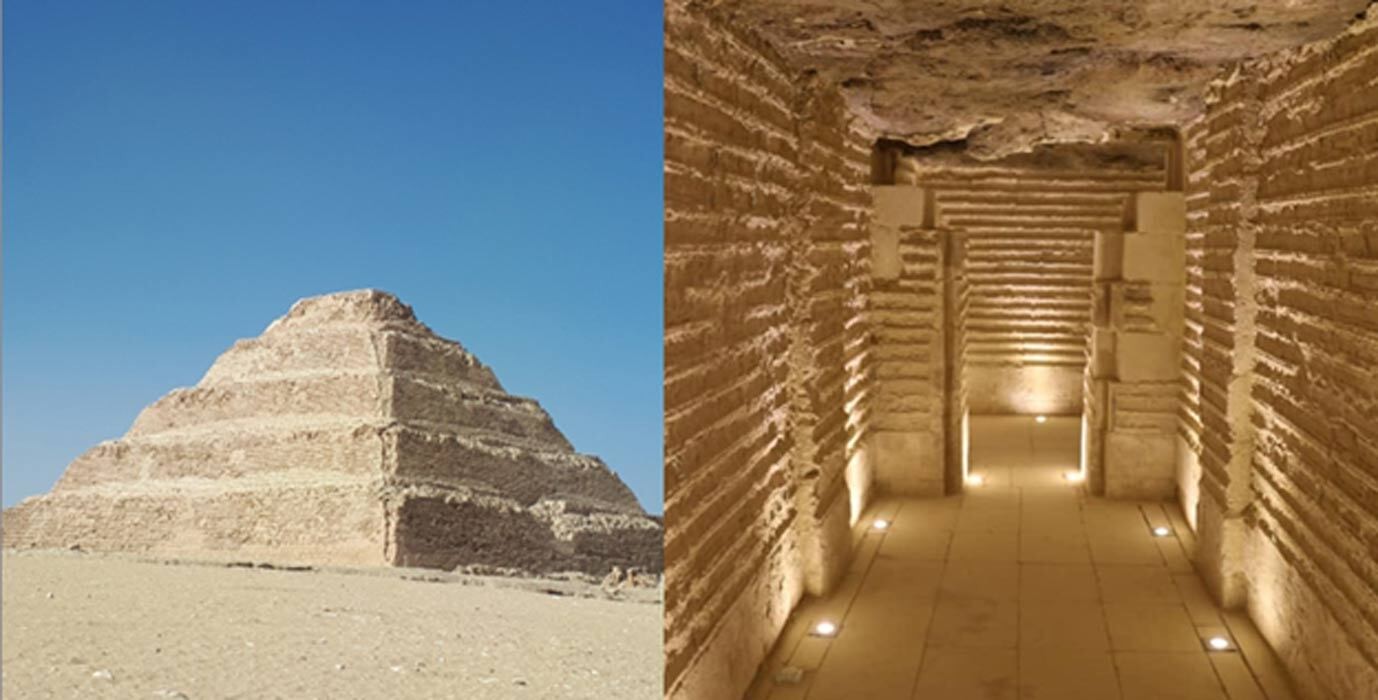 Zoser was a very lucky Pharaoh to have a genius figure in his royal court. the great Imhotep, who was the chief architect of the funeral complex of the king in Sakkara.
Zoser extended Egypt's southern border to Aswan and east into the Sinai Peninsula in the search for turquoise, a semiprecious stone highly prized in the Old Kingdom. Turquoise was popular throughout Egypt's history, but the only examples we have today are the Old Kingdom butterfly bracelets from Queen Hetepheres's tomb, now in the Egyptian Museum in Cairo. An inscription at Sehel Island (south of Aswan) claims that Zoser gave them land south of Aswan. Interestingly, the priests of Isis at the Philae Temple claim that Zoser gave the land to them.