From the earliest times, the Egyptians studied the night sky, noting the position of the stars and plotting their courses as the seasons changed. The sky goddess, Nut, who protected mankind from her home in the heavens, was a common tomb decoration; she was often painted with her star-studded body stretching protectively across the ceiling, keeping the mummy safe in the same way that she sheltered the living. During the Old Kingdom (2686 - 2181 B.C), two groups of stars were identified in the PYRAMID TEXTE: the Akhenu SKU, imperishable stars, which were believed to be the souls of the deceased who had gone to heaven, and Akhemu crutch, stars that never rest, known today as the planets.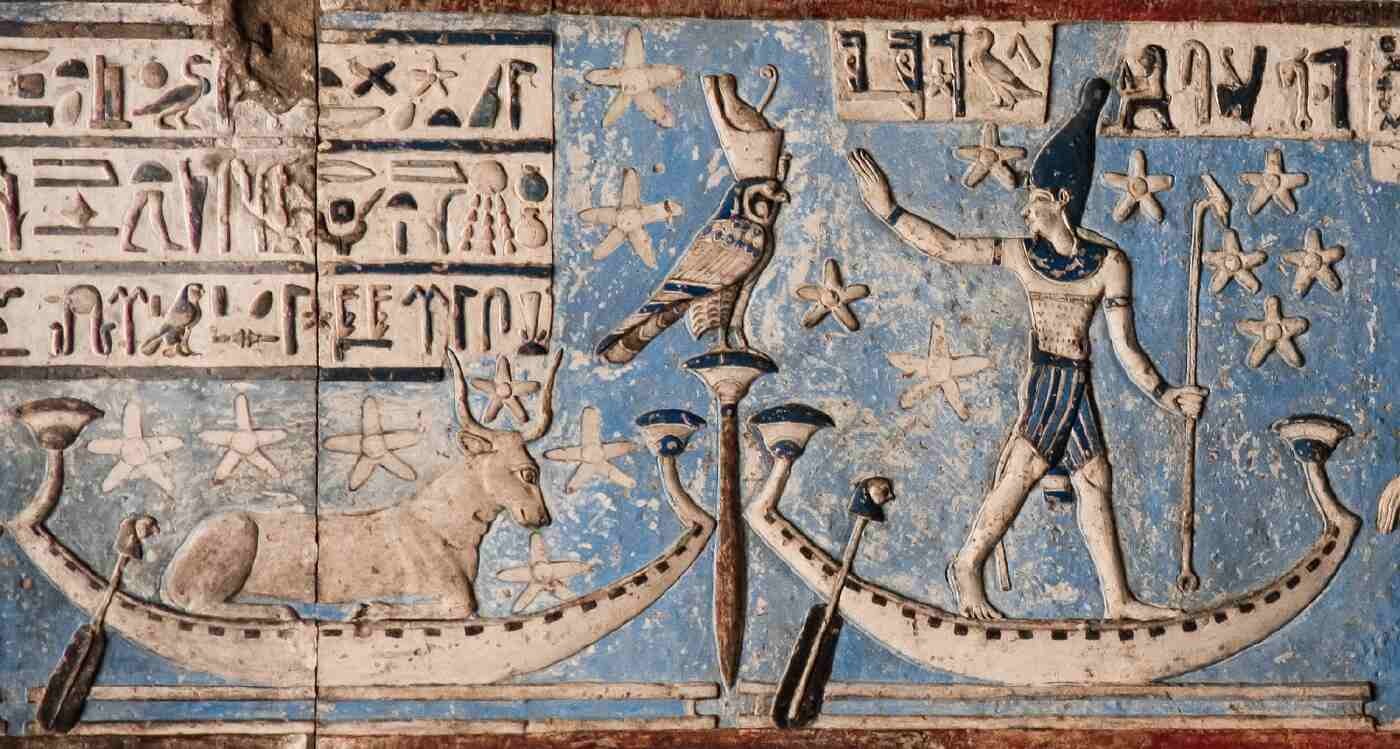 Later in the Middle Kingdom (2055 - 1650 B.C), star clocks decorated the wooden coffins of the deceased. The star clock was a kind of calendar that identified 36 groups of stars, or decals, and their locations in the sky. By the Middle Kingdom, the Egyptians had identified five planets and called them the stars that never rested because they seemed to sail across the sky. The brightest of the decans was Sirius, the Dog Star, whom the Egyptians called the goddess Sopdet. Her appearance around the middle of July signaled the beginning of the season of inundation, when the Nile rose and flooded the land, covering it with rich topsoil. The Middle Kingdom star clocks seemed more decorative than accurate, because every 40 years a star clock was off for about 10 days.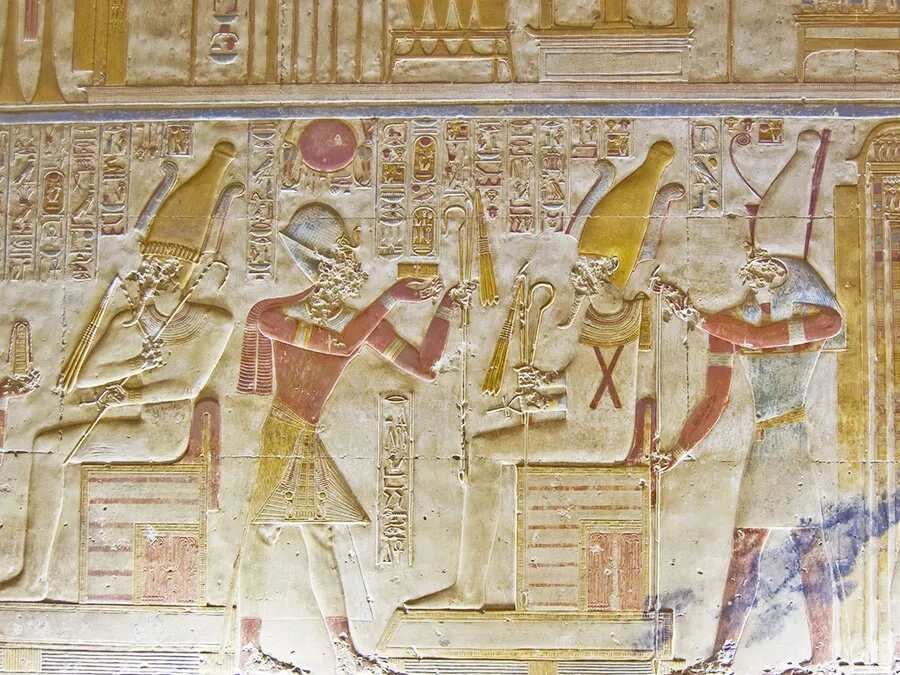 During the New Kingdom (1550 - 1069 B.C), the decans or stars decorated tomb ceilings, notably the tombs of Senenmut and Ramses IV in the VALLEY OF THE KINGS and the OSIREION of Seti I at ABYDOS. These astronomical ceilings were inscribed with texts relating to the decan's journey through the Underworld. Jupiter was named Horus Who Limits the Two Lands Mars, Horus of the Horizon, or Horus the Red& Mercury, Sebegu, a god associated with SET; Saturn, Horus Bull of the Sky and Venus, One Who Crosses or God of the Morning. The night sky was divided into northern sky, which held the big dipper, called Meskhet, and southern sky, which held Sirius, called Sopdet, and Orion, whom the Egyptians called "the Guardian of the Soul of Horus".