Are you traveling to Egypt solely or with a group of women? Traveling to Egypt as a woman requires knowing some information, some precautions to take, and some advice for your Egypt women tours to be safe and entertaining. In this article, you will find all things you need during your Egypt tours, there is nothing to worry about after reading this article.
First of all, we assure you that you will find people helpful and very welcoming, there's nothing to be worried about and these are only some precautions for any unpleasant behaviors that you might not find at all. However, you should consider your Egypt travel packages safety, but the Egyptian people love communication and help and you will feel their welcoming attitude and hospitality on each day of your Egypt day tours.
What are the rules for women in Egypt?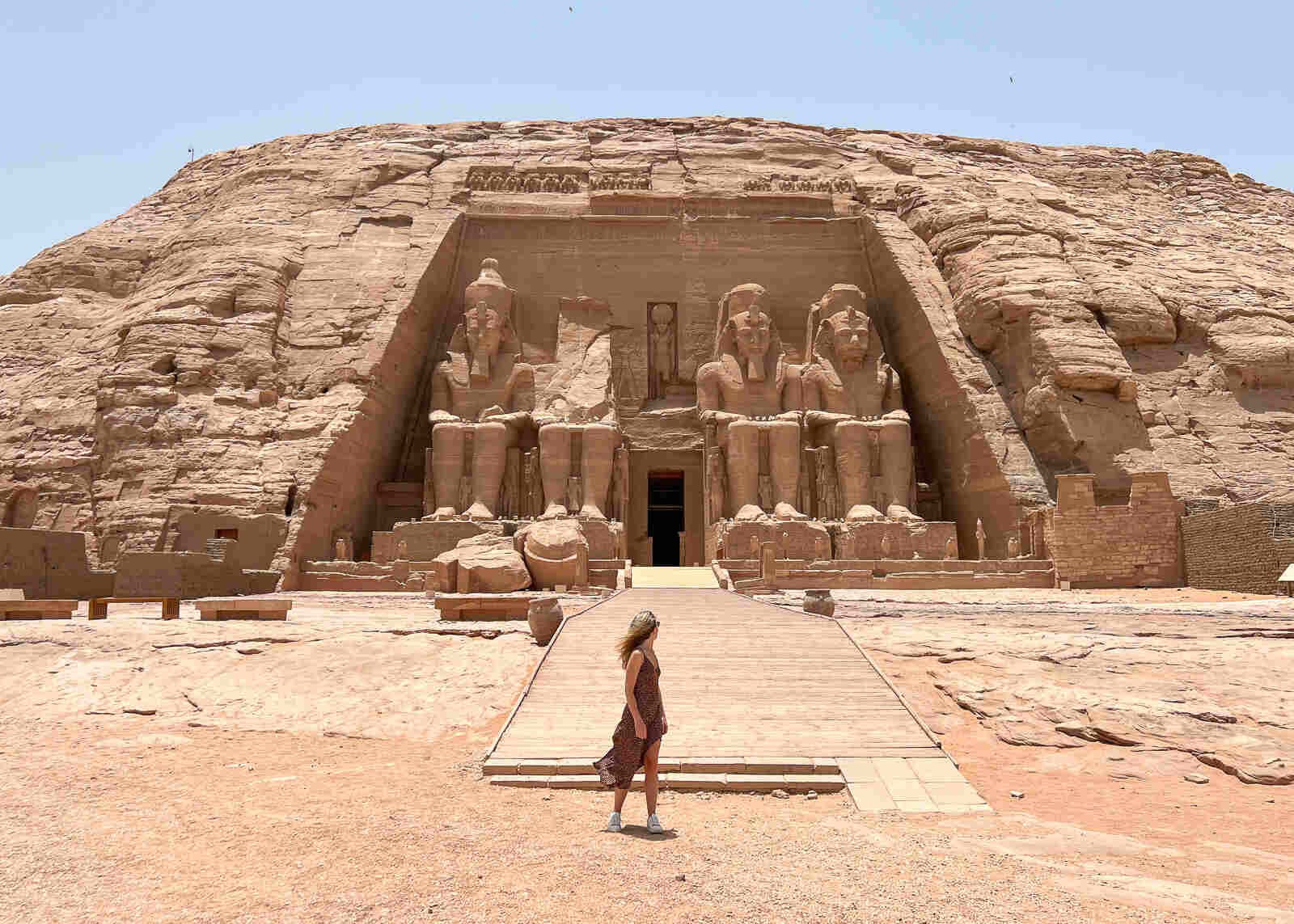 Use only women's carriages on the Cairo Metro system if you need to move quickly between the attractions of Cairo day tours.
Dress your swimming suit or bikinis on a private shore or at the hotel, not on the public shores of Egypt shore excursions, dress regularly on public shores.
Always have a scarf in case you needed to enter a mosque on the Cairo Islamic tour.
Avoid crowded lines and places
Move with groups, you can join our Egypt small group tours.
Don't accept invitations to go out or to be guided by strangers or hassles, just deal handle your tours in Egypt with a trusted travel agency.
Use mobile apps if you need a cab, like Uber or Careem
Sexual Harassment
Sexual harassment is a worldwide problem, but there are criteria to avoid in every culture and we will be serving what you should do in case it happened. But you should know that the Egyptian people are open to strangers and especially foreigners. They like to get conversations with foreigners asking them how is their feel about Egypt classic tours and where they will go and questions about their countries. You should differentiate this or the complimentary words with the trial of harassment.
How should female tourists dress in Egypt?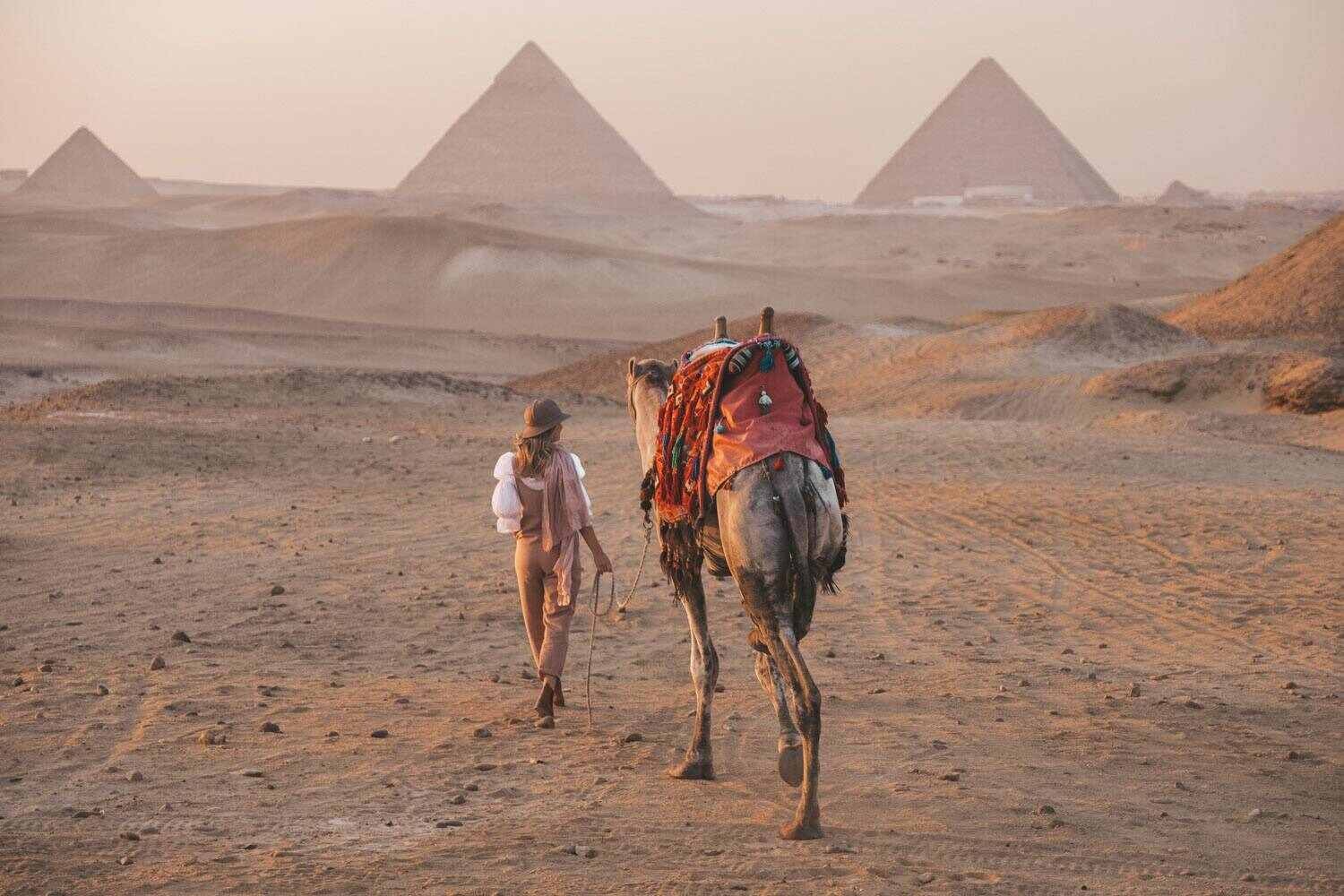 You should know that Egypt is a conservative county, so try not to wear the hottest clothes you have as this will increase the potential of being harassed and it's an important point of the things to avoid in Cairo or places with many locals in it. However, in other cities where there are many tourists like Hurghada, Sharm el-Sheikh day tours .. etc, feel free to wear what you want.
But if you want to socialize with Egyptians. It would be better to dress up like them as much as you can. Generally, try to keep your shoulders and knees covered especially in the residential areas during your Cairo, Luxor, and Aswan day tours. If you had verbal harassment, the best strategy to deal with it is to ignore it completely as you didn't listen or understand and walk confidently.
Your Egypt Tours guides will help you get rid of this situation. And you have the right to accompany him to the police station as there are regulations that punish harassment. But you will be surprised at the help you will get after shouting.
Shopping walks for women in Egypt
You will probably get interrupted by sales trials to buy souvenirs or other stuff during your Egypt shopping tours. The only way to avoid this hassle is to smile saying "No, thank you" or "Laa Shokran" in Arabic. And moving forward without stopping.
If you are going to Khan el-Khalili Bazaar or the El Hussein district. Don't miss buying pharaonic-style accessories and pieces of jewelry.
Many colorful types of it will match your taste with the pharaonic traditional style. Especially "Kholkhal" which is worn on legs. As the ancient Egyptians were very known for such jewelry and accessories.
Egyptian perfumes have a personality that reflects our culture and the heritage of ancient Egyptians who were once the first in the world of this craft, so smell and buy your desired perfume during Egypt cultural tours.
One of the most beautiful things in Egypt is getting the talent to dance suits. Even the pharaonic or the local. Each type of it is made with creativity and talent. It's very artistic, you shouldn't miss buying one of them.
New Women's experiences in Egypt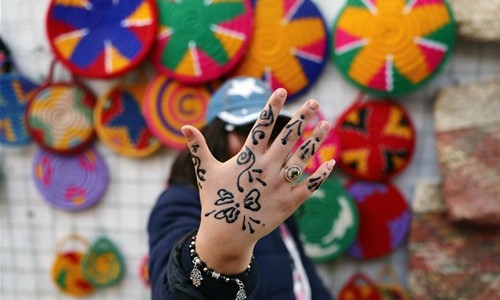 There is some feminine stuff that can't be missed on your Egypt luxury tours. As ancient Egyptians had great attention to women. And its beauty left us a heritage of beautiful stuff made only in Egypt.
Do Henna during your tours
Henna is a Nubian custom for girls who are going to be married, but it turned out to be a regular tradition, you can join our tour of Nubia village and try their strange habits. It's an art form of painting some beautiful paintings in your body, especially your hands, you can't miss that in Egypt as we are the first to invent this henna stuff and we are the experts, and you should try to paint it with yourself, we can assure that it's one of the things in Egypt that will be much fun.
Eat the delicious Egyptian Bakery
As a woman, nothing indulges us but sweets and chocolate. But Middle Eastern pastry has its different kind of happiness in Egyptian cuisine. You should try for your happiness sake, Konafa, basbousa, rice pudding, and couscous. You will feel different after trying these oriental patisseries. You should have the experience to try to prepare some on your own during your free time in Egypt budget tours.
It's easy and mouth-watering, in professional cooking schools like The House of Cooking" or "Lulu's Kitchen". Put this on your to-do list of things to do in Egypt.