Wadi es-Sebua, an intriguing yet much disregarded historic location, is one of Egypt's numerous wonders. Egypt is a nation with a long and rich past. This magnificent monument was constructed during the 18th to 20th dynasties during the Egyptian New Kingdom period and is situated in the Nubian Desert close to the Sudanese-Egyptian border. A significant stopping point for traders and tourists, this holy centre is now a fascinating historical location.
History of Wadi es-Sebua
The majestic twin lion statues that guard the entrance to the temple complex are the source of the name "Wadi es-Sebua," which means "Valley of the Lions." The temple was constructed by Ramses II and Merenptah and is used to worship the god Amun. On the property, there is also a palace and a smaller temple devoted to the goddess Hathor.
The avenue of sphinxes that leads to the temple is one of Wadi es-most Sebua's outstanding features. This stunning path leading to the temple complex is made up of granite figures with lion-like bodies and ram-like heads. With its soaring columns and intricately carved hieroglyphics, the temple itself is a magnificent sight. Amun's shrine was located in the temple's innermost chamber, and several ceremonies and rituals were performed in the large courtyard.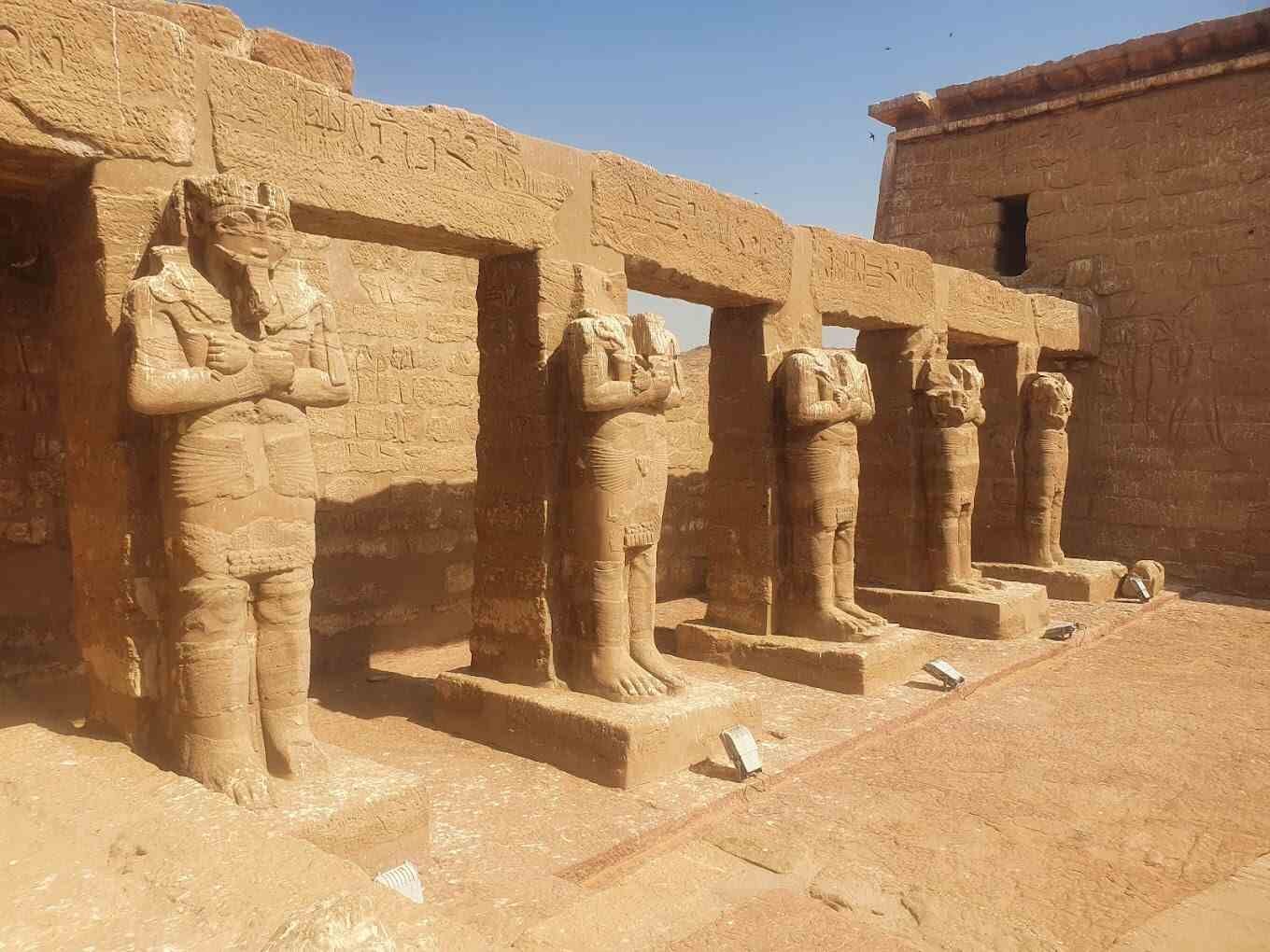 Together with the temple, tourists may explore the palace that Ramses II and his family stayed in while they were at Wadi es-Sebua. The palace is encircled by a substantial enclosure wall and features a number of courtyards and apartments, including a throne room and private chambers.
Located in the middle of the desert and surrounded by desolate terrain, Wadi es-Sebua differs from other ancient locations. Despite this, the ancient Egyptians were nonetheless able to establish a thriving town there because of the water channels and gardens that turned the rough terrain into a verdant oasis.
In conclusion, Wadi es-Sebua is a well-kept secret in Egypt and offers tourists a peek into the splendour and wonders of prehistoric engineering and human creativity. Everyone who enjoys history and culture should definitely pay this beautiful location a visit.