The cemetery for pharaohs of the New Kingdom (1550–1069 B.C.), the Valley of the Kings is located on the west bank of the Nile across from modern Luxor. For almost 500 years, the most talented artists and artisans worked on the tombs of the pharaohs in the Valley of the Kings, decorating the walls of the royal tombs with elaborate scenes from Egypt's religion and mythology. The Valley of the Kings has an eastern and western spur, and of the 62 tombs discovered thus far, only four are in the more remote Western Valley. The tombs are identified as VK for King's Valley and WV for the Western Valley. Each is numbered in the order in which it was discovered. Two tombs in the Western Valley have been identified, the tomb of Amenhotep III, the grandfather of Tut Ankh Amun (WV 22), and the tomb of Aye, vizier and possible murderer of Tutankhamen (WV 23). There are two unfinished tombs with no inscriptions (WV 24 and 25). Unfinished tombs in the Eastern Valley are not listed.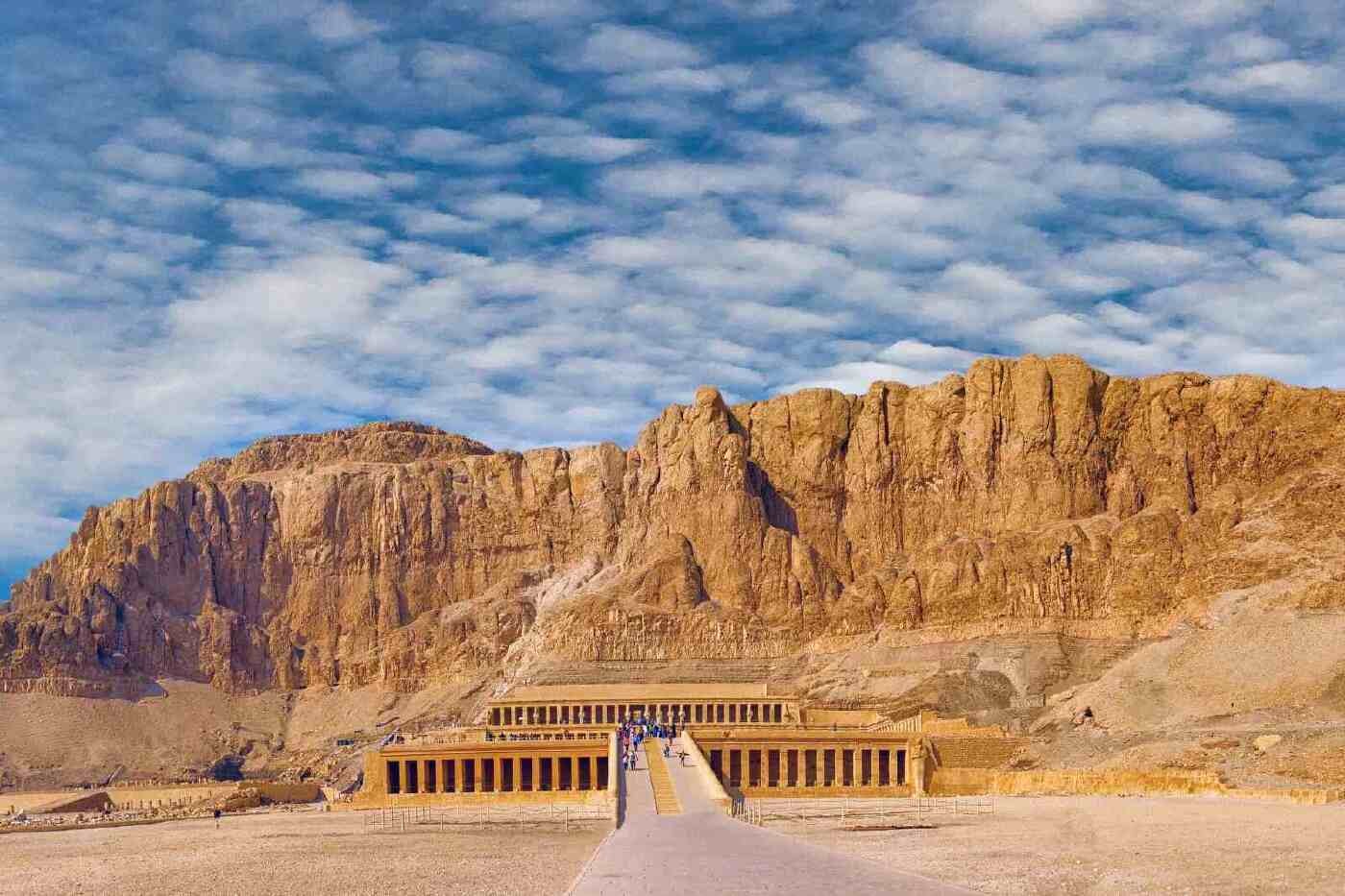 On February 6, 2006, the Supreme Council of Antiquities announced the discovery of a new tomb in the Valley of the Kings. Designated VK 63, the tomb is located near that of Tutankhamen (KV62) and was discovered when archaeologists were excavating nearby workers huts.
A 20-foot shaft leads to a single chamber that appears to have been entered and resealed several times. Inside the chamber are seven wooden coffins, two of them for children. Some coffins were badly damaged by termites, and no names or inscriptions have been found. When the coffins were conserved and opened, they revealed not mummies but pieces of pottery, linen, and natron all materials used in mummification. In addition to the coffins, 28 large storage jars were found, and they, too, contained bits of linen, natron, and pottery leading Egyptologists to speculate that VK 63 was the burial of an embalmer's cache and not an actual tomb.