The history of Menkaure pyramid
The Pyramid of Menkaure is an ancient Egyptian pyramid located in the Giza Necropolis, just outside the city of Cairo. The great Giza pyramids are considered one of the seven wonders in the world therefore it a must visit for any traveler during their Egypt tours.The pyramid was built for Pharaoh Menkaure, who ruled Egypt during the 25th century BC, and it is the smallest of the three pyramids at Giza. In your Egypt day tours you will discover the history of great Egyptian pharaohs by attending the sound and light show in the pyramids.
The Pyramid of Menkaure description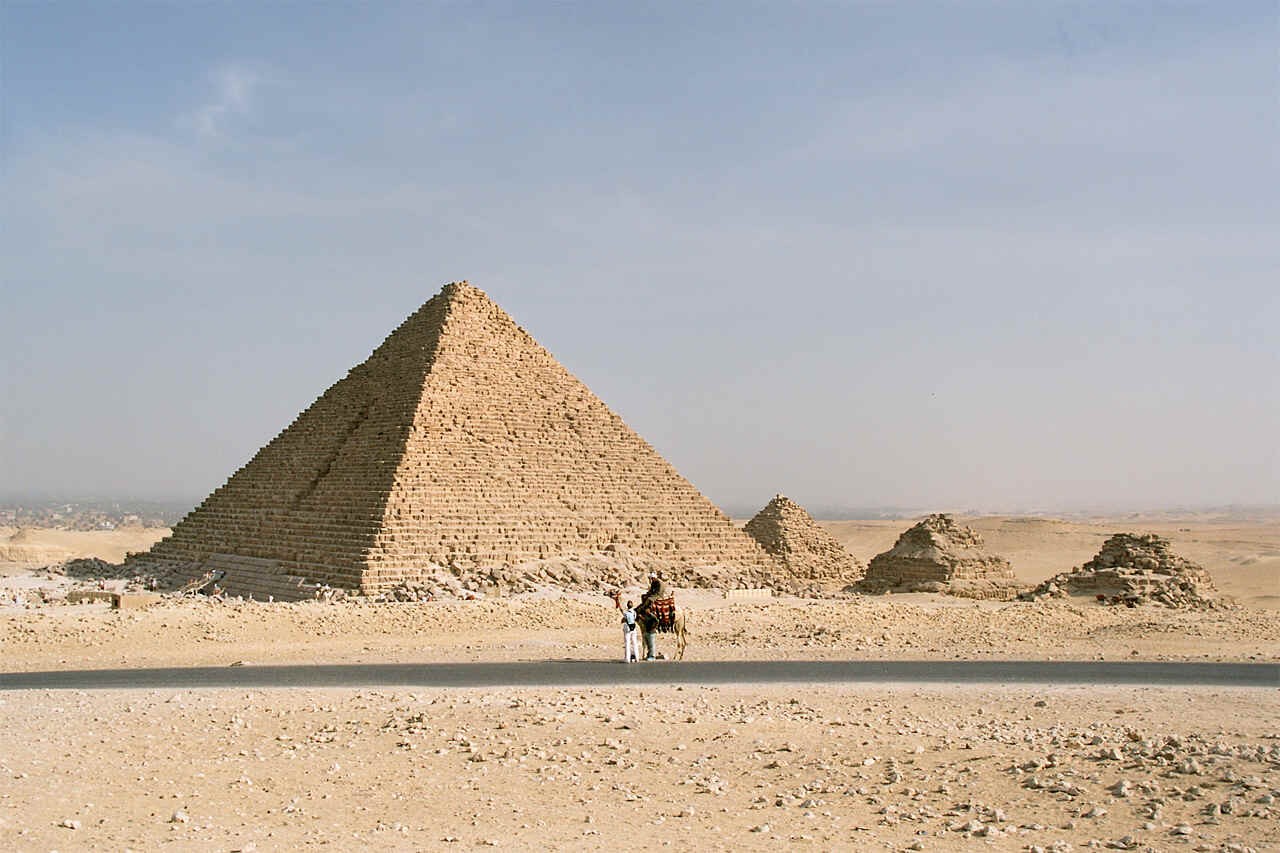 Despite its smaller size, the Pyramid of Menkaure that is included in our Cairo day tours is still an impressive structure, standing at a height of about 214 feet. The pyramid is made of limestone blocks that were clad in a layer of polished white limestone, which gave it a gleaming appearance. I suggest taking an Egyptian food day tour after finishing your journey in the pyramids. You will be amazed by the flavor and smell of Egyptian food, you must try molokhia, foul and kofta.
The burial chamber, where the Pharaoh's remains were placed, is located at the end of a network of passageways and chambers that make up the pyramid's interior construction. Intricate sculptures and paintings that portray several Egyptian pharaohs as well as scenes from daily life cover the walls of the pyramid.
In addition to the Great Pyramid of Giza and the Pyramid of Khafre, which are both located in the Giza Necropolis, you will see the Pyramid of Menkaure as part of your Egypt travel packages. On their Egypt Luxury tours, visitors may explore these pyramids and discover the various building methods and materials that were employed. What do you think about finishing your historical tour with our Giza day tours by taking a day tour to Saqqara and Dahshur?
Conclusion
Overall, the Pyramid of Menkaure is a must-see destination during any Egypt Classic tours for anyone interested in ancient Egyptian history and architecture. Its well-preserved structure and rich decorations offer a unique glimpse into the world of the Pharaohs.