One of the wonderful places that you should visit on your vacation in Egypt is Siwa oasis. An urban oasis is located between EL Qattara depression and the Egyptian sand sea in the western desert. This place has a unique history being the birthplace of the oracle of Amun, the god of the sun, wind, and fertility in ancient Egyptian history. we will show you Siwa as a place not to be missed on your trip to Egypt.
The Culture
The Bedouins or Amazigh, who were North Africa's first settlers, live in Siwa. The fact that they have retained their culture, continue to speak Siwa, and uphold their stringent norms and traditions is what makes them unique. This will enable you to come up close and take a deeper look at an intriguingly distinct culture.
Take a bath in Siwa springs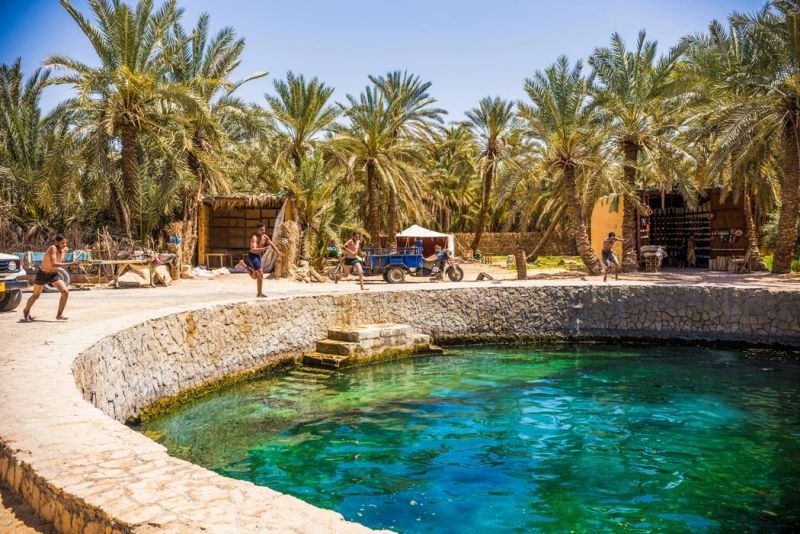 Siwa is rich and famous for its springs of mineral water, that's said to have some medical benefits if you take baths in it, that's why Siwa has a medical reputation for its sand and water. Besides these medical benefits, it's much fun to take bath in its springs, as it's natural and clear with natural bubbles in the water. The ancient Egyptians used to take baths in these springs. These are some of the famous springs at Siwa oasis that you should visit all during your trip to Egypt. Experience ancient Egyptian bathing and the potential healing benefits of the natural water bubbles.
Cleopatra's Spring (the fountain of the sun):
One of the most famous springs in Siwa or the whole of Egypt. Queen Cleopatra took a bath there while their visit to Siwa Oasis. It is beautiful and relaxing like a water massage with the giggling clear warm water.
The second famous bath, it was a tradition that any bride should take her bath there before marriage, and there are some rituals of passing the bride's necklace of virginity to her younger sister.
It is a great landscape of water surrounded by palm trees and the sunset is magical from this place.
Qurayshat spring: the largest spring in Siwa, it has a place to take a bath with an outstanding nearby view.
Wahid Spring: a hot spring that's surrounded by dunes and large trees
Siwa salt lakes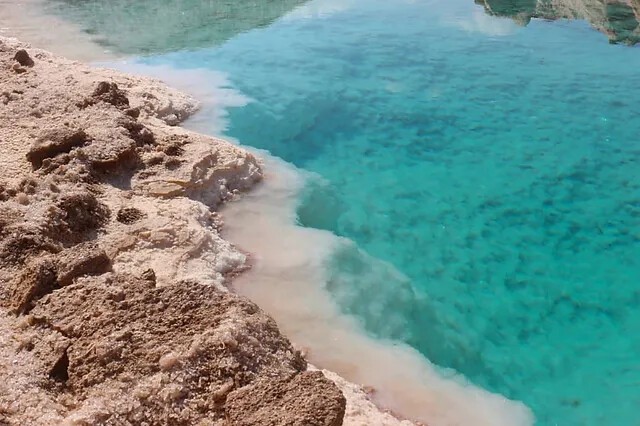 Salt lakes are abundant in Siwa, and they are reputed to have therapeutic properties. The most well-known is "Al-Tibtah," which is highly salty and beneficial for sinus, skin, and eye conditions as well as being calming and offering a lovely scenery.
Shiata Lake, known for its chilly water even on the warmest days, and the Flamenco birds that live there are equally noteworthy.
Temples in Siwa
Temple of the oracle: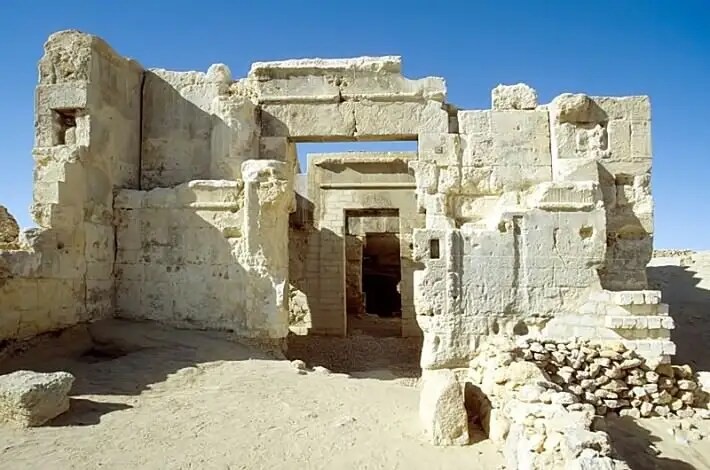 It is the temple of Amun where Alexander the great got the oracle during his visit to Siwa. The reason why it is called the temple of Oracle. The establishment of this temple has many myths, the first is that it was established by black priestesses from the Temple of Amun from Luxor, and the other tells that it was built in the honor of ham the son of Noah by Danaus the Egyptian, both make the temple an interesting place to visit during your trip to Egypt.
Temple of Umm Ubayd: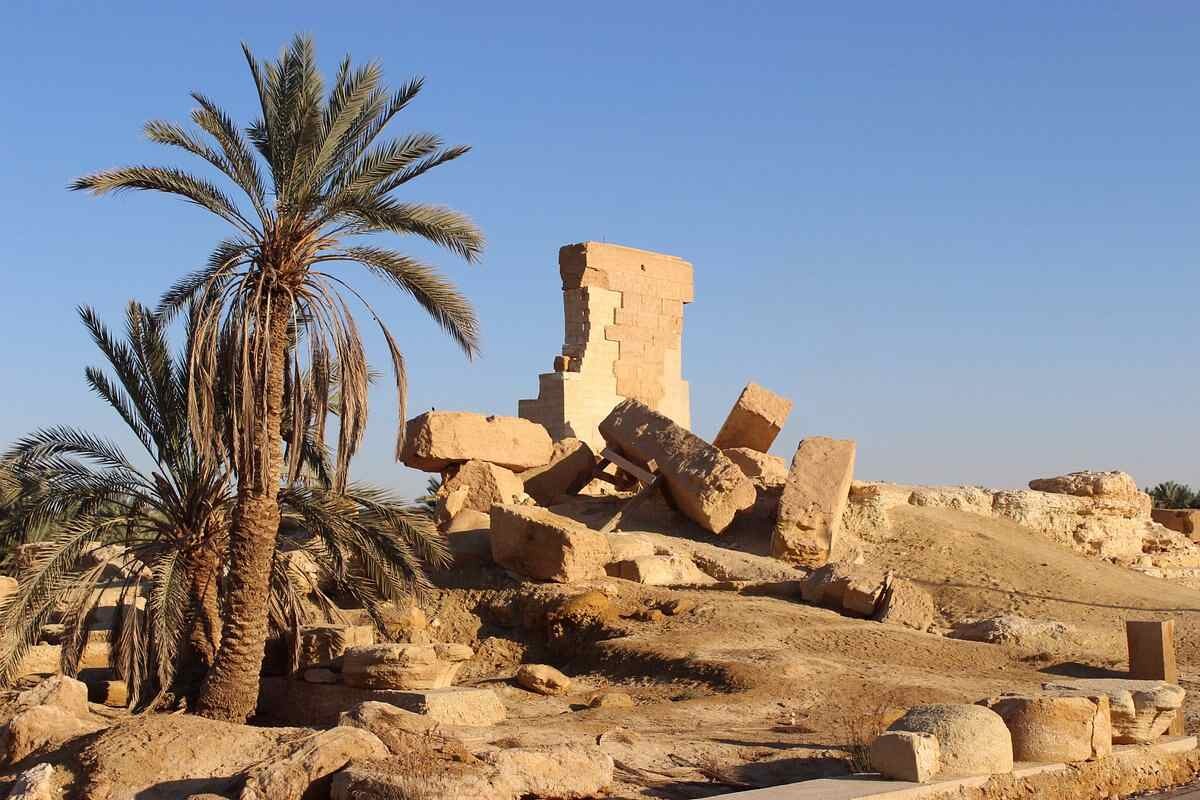 The second famous temple at Siwa oasis was once a part of the temple of Oracle. It has inscribed colored rocks that still exist until now, it also still preserving its ancient writings and paintings, it is wonderful, you should visit t if you are interested in the ancient Egyptian heritage.
Share the Old City: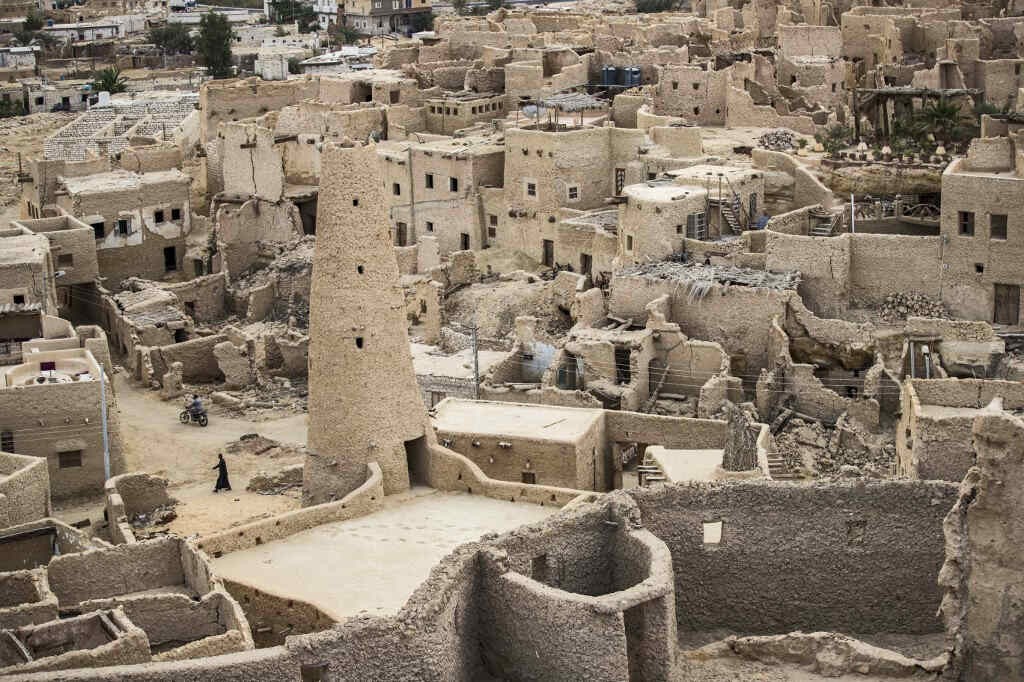 The magnificent view from, the top of this ancient castle offers self-esteem, especially at sunset. You can see the whole city as a whole. The old castle was built of mud, salt, plaster, and rocks. There are also MSW Isis and Crocodile Tomb.
The house of Siwa Museum: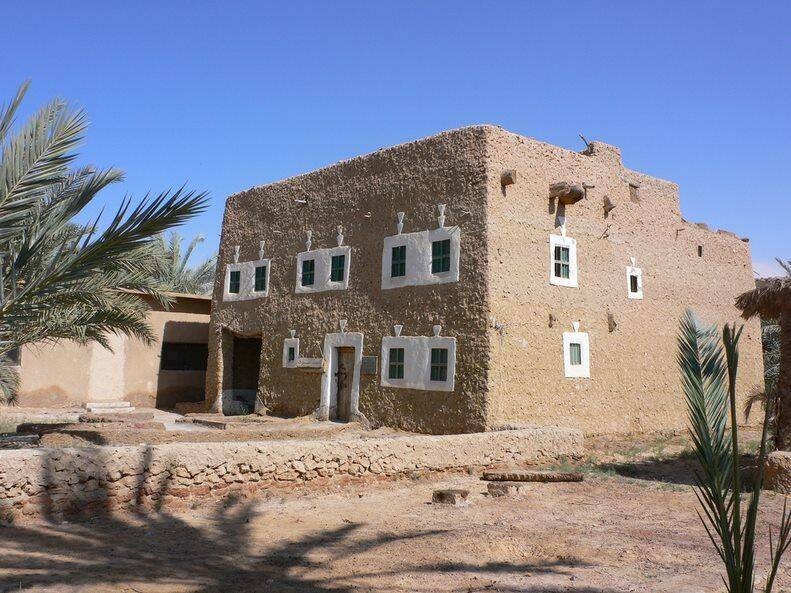 This place will allow you to take a closer look at the life of the inhabitants of Siwa, their ancient clothing, jewelry, wedding dresses, musical instruments, and ancient tools; you will be surprised by how beautiful they are, and they will leave you speechless of astonishment of how beautiful the Siwan life is.
Mountain of the dead: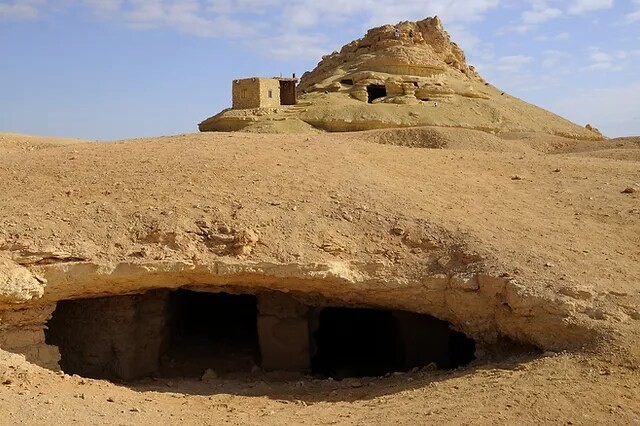 A mountain contains many tombs that cover every inch of its base. These tombs are beautiful. It is designed as a unique art exhibition with beautiful colored inscriptions. It is one of the most famous tombs in Siwa Oasis and the most beautiful ever.
The hot sand of Dakrour Mountains: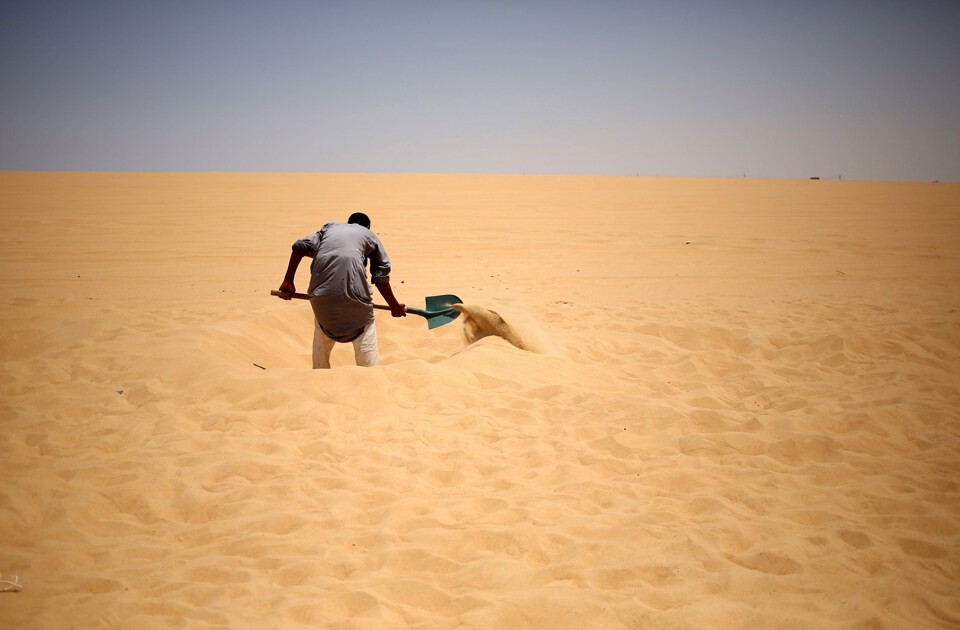 This mountain is said to have the healing potential of its hot sand for people who have skin issues. So people come there particularly to have sand bathing by burying their bodies in the sand. Some people say it's like magic. Siwa has very rich in red pigment used in the pottery industry.
Siwa's Nature Reserve: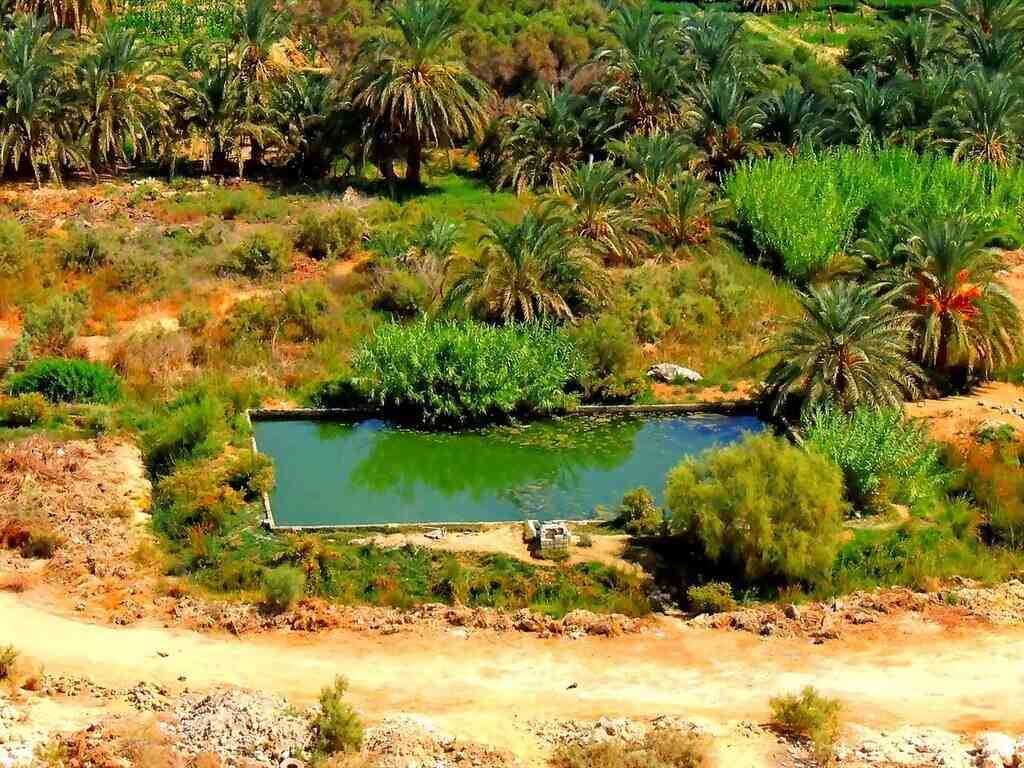 Siwa has one of the most beautiful and rich nature reserves in Egypt or the whole world. As it has a variety of the rarest and most beautiful plants, animals, and fish. As Siwa has the largest wheel in Egypt, also there are some archeological monuments and pharaonic. We can assure you that you will see unique stuff in this place. You can never ignore it during your trip to Egypt.
Sandboarding: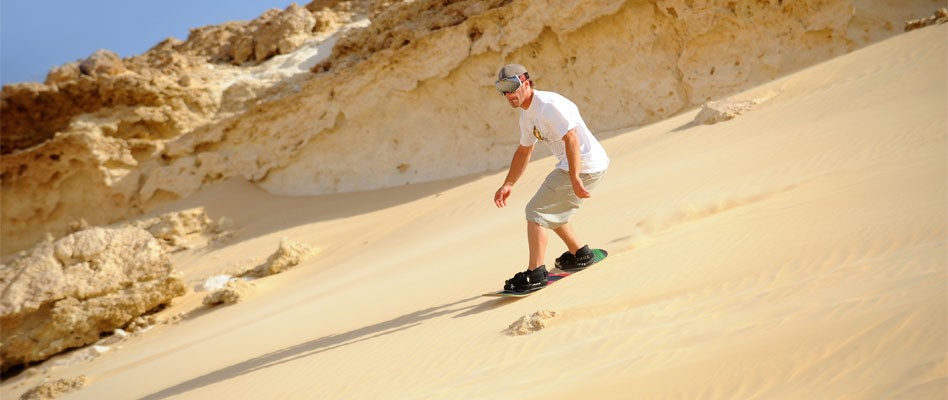 The sand of Siwa oasis is just perfect for all the activities the sand. Like sand boarding or sand surfing. Surrounded by the Great Sand Sea. It has suitable wind and high dunes that are very convenient and perfect. Therefore, if you are going to Siwa never miss sand activities, as it is the perfect place.
Safari: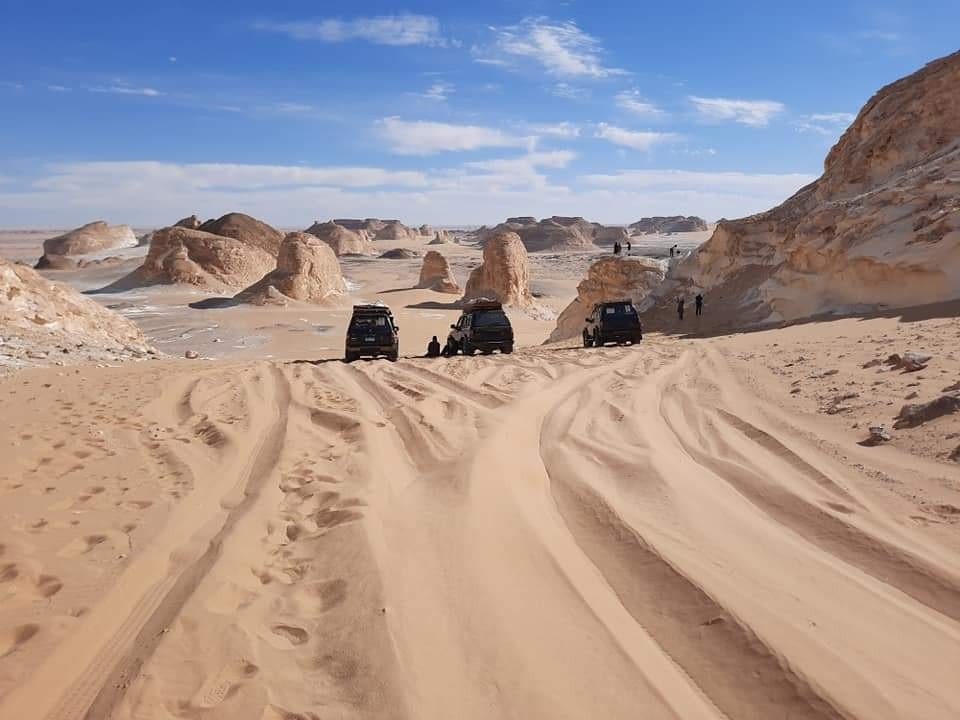 Since it is a desert safari and camping is the best in Siwa Oasis. Such a place with palm trees, dunes, wind, salt lakes, hot springs, and an outstanding landscape. In addition, it will take safari and camping to a completely new level. Especially with real barbers, tribes who are experts in the dessert and can show you what you will never see. Any dessert else, safari there cannot be missed on your trip to Egypt at all.