Do you want to fulfill your desires? then you have to go to the Ras Mohammed Protectorate.
If you are in South Sinai or Sharm el-Sheikh, you must go to a destination that you will not find anywhere else in the world. Ras Mohammed National Park raking the third diving destination in the world. In terms of beautiful nature and rare marine creatures. You will also have a chance to fulfill your wishes in the enchanted lake.
Ras Muhammed's protectorate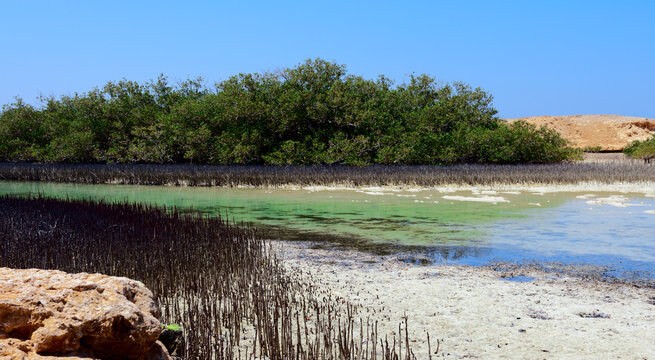 Ras Mohammed Protectorate is classified as the third most important diving site in the world and the second most important reserve in the world. And for sure, Ras Muhammed is the best destination for diving in Egypt.
It has many places that will take your breath away, such as the enchanted lake that changes color 7 times throughout the day. The residents of the Sinai region claim that if you swim in the lake's water and pray for what you want, all your wishes will be fulfilled. It also has a special healing ability for orthopedic and rheumatic diseases. This is because the lake contains many minerals. The magic lake of Ras Muhammed put Sharm El Sheikh day tours on the list of medical trips in Egypt.
Diving and snorkeling in Ras Mohammed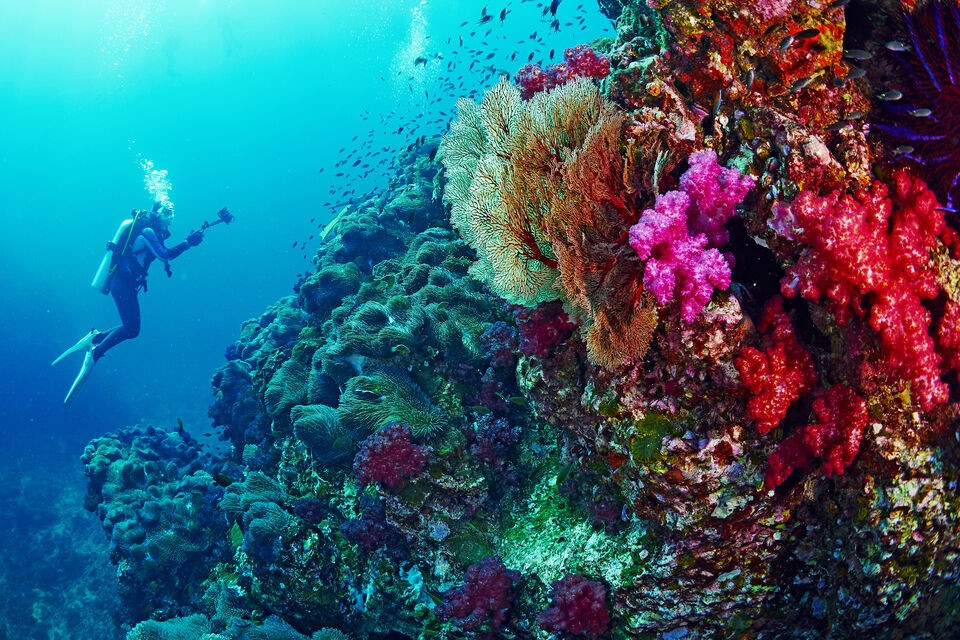 And if you love to snorkel to see coral reefs and rare fish, you are in one of the best diving places in the world and from the best snorkeling spots in Egypt. In the protectorate, you will see more than 1000 species of fish with wonderful shapes and bright colors. Such as scorpionfish and anemones, and also 220 different types of coral.
You will also enjoy diving in sea caves and watching pet sharks in the Shark Rocks Range, As it's the best adventure in Egypt day tours plan. If you have never seen an earthquake fissure before in the protectorate, you will see a seismic fissure with a length of 42 meters. Punctuated by water, in a wonderful scene that you may not see anywhere else. In the seismic fissure, there are many marine organisms from the two families of crustaceans and mollusks. And there are also several types of spleen and different creatures that you will discover during your diving trip in Ras Mohammed.
Although Ras Mohammed reserve is located in a watery desert area. You will find green forests in it, which are mangrove forests, that add splendor and permanent greenness to the reserve.
You may think that eels are dangerous animals. But in the eel park, you will enjoy seeing them without harming yourself. Use caution and don't move quickly when approaching them to avoid frightening them. Ras Mohammed Park will be an unforgettable adventure in your Egypt travel packages, you will never regret visiting it.
These are some of the places that you will see when you visit the Ras Muhammad protectorate in Sharm El Sheikh, which some people describe as a "paradise on earth".
Other activities in Ras Mohammed National Park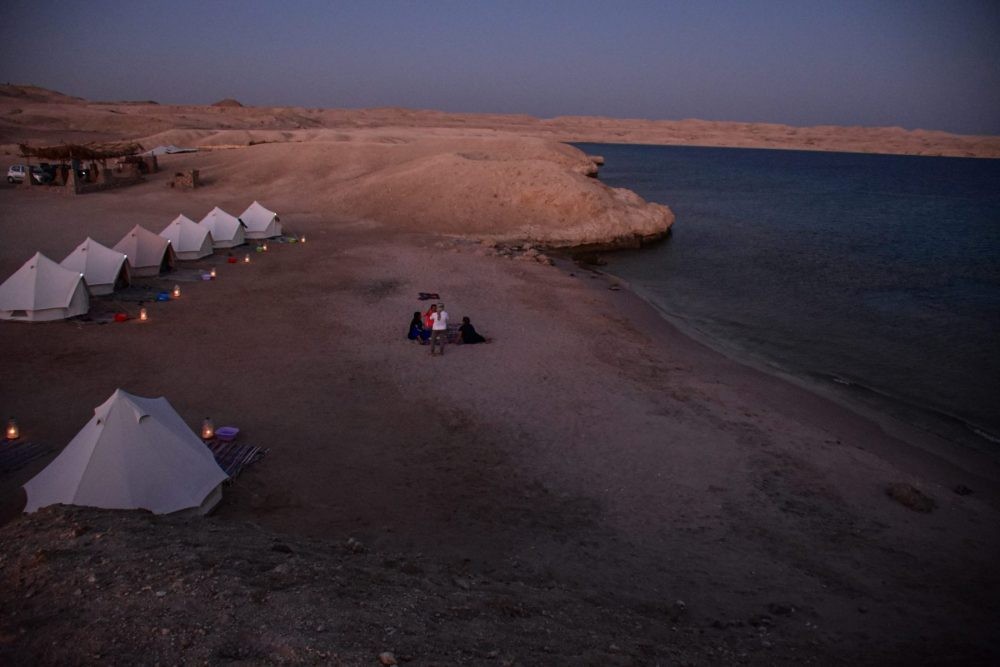 Enjoy Ras Mohammed camping in the lap of nature with a wonderful evening.
Snorkeling to see sea turtles, rare aquatic life, and fish is an activity that you should never miss. Just include Sharm El Sheikh in your list of luxury Egypt tours.
Swimming in the waters of the enchanted lake and taking advantage of the minerals in it.
Watching birds, Ras Mohammed Protectorate is one of the most important resting stations for migratory birds through its two long journeys during the fall and spring seasons every year from the south to the north of the globe and vice versa. This scene will encourage you to add Sharm El Sheikh shore excursions to your plan.
Why did it call the Ras Muhammed Protectorate?
The meaning of Ras Muhammad is Muhammad's head. Some say that it is called by that name because it looks in its water and land parts like the head of a man with a huge beard. Others say that it is called Ras Muhammad because it appears on the map as a triangular head whose base consists of mountain ranges in southern Sinai.