Exploring History of Qasr Qaroun Temple in Egypt
With many monuments and temples that provide a window into the past, Egypt is a country with a rich cultural and historical legacy. Out of all of these, Qasr Qaroun Temple stands out as a noteworthy illustration of ancient Egyptian architectural and artistic accomplishments. The temple was constructed in the Fayoum Oasis, some 80 miles southwest of Cairo, during the Ptolemaic period between 305 and 30 BC and was devoted to the deity Sobek, the protector of the Fayoum Oasis.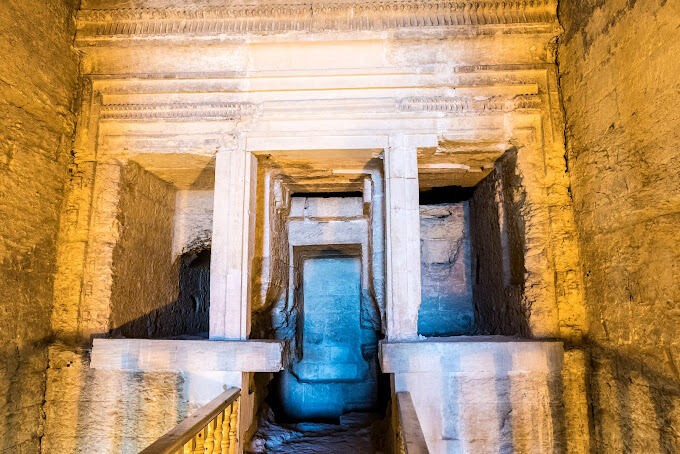 In addition to being a temple of adoration for Sobek, other deities including Hathor and Horus also visited the Qasr Qaroun Temple, also known as the Temple of Dionysus. A wall surrounds the whole temple complex, which includes a sizable courtyard, a hypostyle hall, a number of rooms, and a sanctuary.
One of the temple's most striking features is the hypostyle hall, which is supported by 24 enormous columns that are covered in elaborate sculptures and hieroglyphs. The pharaohs met in this hall with their advisers and officials as well as for religious rites and rituals. For centuries prior to its abandonment, Qasr Qaroun Temple served as the social, cultural, and religious hub for the Fayoum Oasis residents.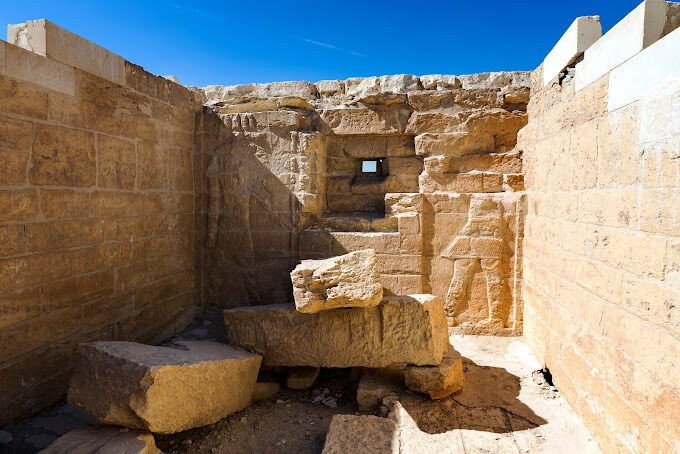 The temple was rediscovered by European explorers in the 19th century, and since that time, some repair work has been done to make it accessible to visitors today. A fascinating experience, seeing the Qasr Qaroun Temple provides a window into the rich history and culture of ancient Egypt. Everyone interested in travelling here must do so.
From Cairo to the Fayoum Oasis, it is simple to get to the temple by bus or rental vehicle. Both a car and foot may be used to get there, which is about 10 kilometres south of the town of Qasr Qaroun.
The Qasr Qaroun Temple, in conclusion, is a striking example of the engineering and creative prowess of ancient Egypt. A peek into the past and an inspirational experience are offered by its imposing columns, complex carvings, and vibrant murals. An excursion to the Qasr Qaroun Temple in the Fayoum Oasis has to be on your itinerary whether you're a history or archaeology aficionado or just a curious visitor.