The last king of the Fifth Dynasty (2375 - 2345 B.C), Unas was the first king to have inscriptions carved on the walls of the chambers inside his pyramid at Saqqara. These magical inscriptions, called the pyramid texts, were also written in the burial chambers of the Sixth Dynasty pharaohs Teti, Pepi I, Merner, and Pepi II and their queens. The original 228 texts inscribed in Unas's pyramid were copied, with a few changes in the Sixth Dynasty Pyramid Texts. The texts in Unas's pyramid are prayers, spells, and incantations to help the deceased king ascend to his place among the gods in the sky and to resurrect. Unas takes a forceful tone with the gods as he prepares for the resurrection: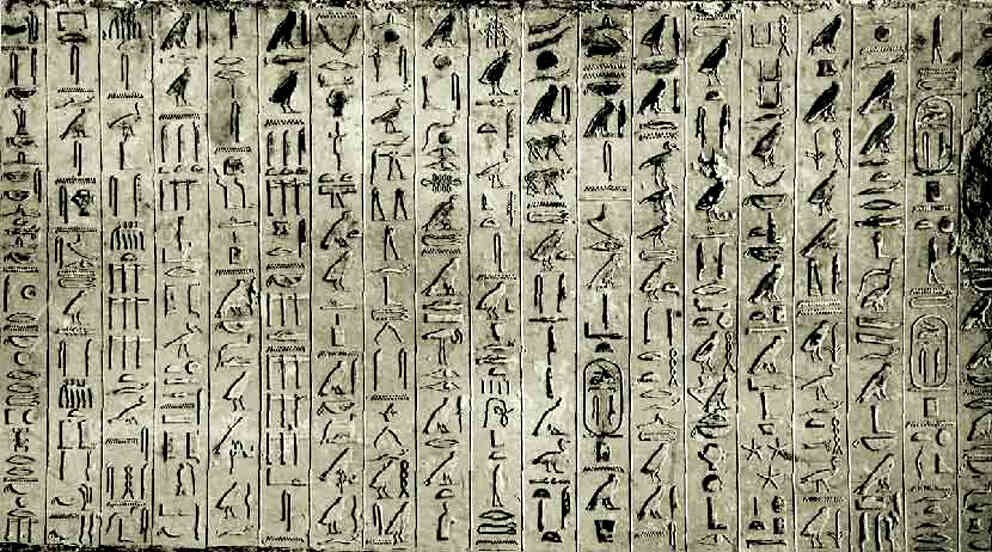 Re-Atum, this Unas comes to you.
A spirit indestructible, who lays claim to the place of the four pillars.
Your son comes to you, this Unas comes to you, May you cross the sky united in dark.
May you rise in light land, the place in which you shine.
Set, Nephthys, go proclaim to Upper Egypt's gods and their spirits.
This Unas comes, a spirit indestructible.
If he wishes you to die, you will die.
If he wishes you to live, you will live.