Top 5 Activities When Visiting Philae Temple Aswan Egypt
Philae Temple is Located on The Island of Angelica, Aswan. Philae Temple is one of Egypt's most famous attractions. The island that houses the temple is located in the low reservoir of the Aswan Dam and below Lake Nasser and was once located near the First Nile Waterfall.
As the site of the Aswan Philae Temple was flooded, the temple complex was dismantled and moved to Agilkia Island as part of a UNESCO rescue project. The UNESCO Rescue Project was one of the largest and most complex, and took about 9 years, to reopen the temple in 1980.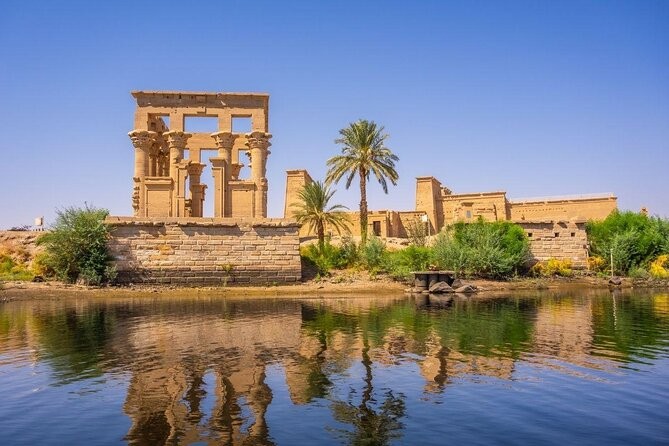 Activities you can do
Enjoy a cruise to Agilica Island, where the Temple of Philae Aswan is located, and once you arrive you can take some pictures of its stunning nature.
Then take a walk to the huge Philae Temple Complex, which has an architectural style and covers most of The Island of Angelica.
Don't forget to take many commemorative photographs of the temple's walls filled with drawings, and its huge columns.
Then visit the Aswan Philae Temple from the inside, where you'll be amazed by the enormity of the building, which is worth taking many unique commemorative photos.
Don't forget to visit the Isis temple built in honor of the goddess Isis, the last temple built in the classical Egyptian style in 690 BC.
Philae Temple Working hours
All days of the week from 9:00 a.m. to 5:00 p.m
The Temple of Philae Aswan on Google Maps
Check out our Aswan Tours and Book now your Egypt tours with us.