Do you know that sound that comes when the wind passes through space?
shhhhhhhhhhhhhhhhhhhhhhhh!
This is the sound that is the reason why Wadi Al-Washwashy is called by this name.
But what is Wadi Al-Washwashy?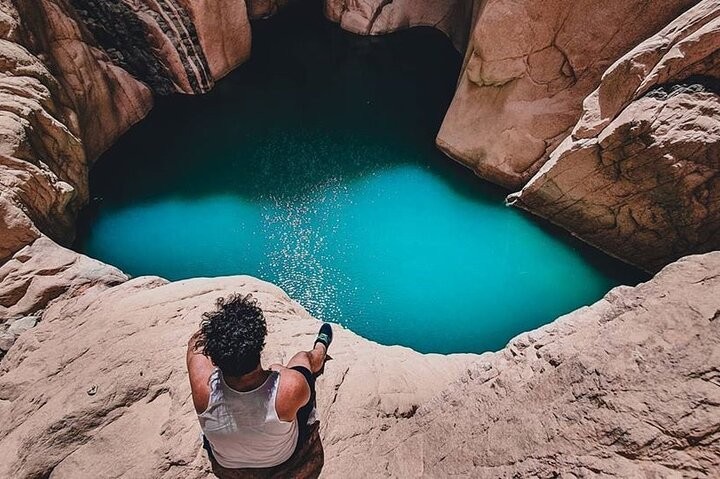 Wadi Al-Washwash is a natural swimming pool in the arms of the mountains of Egypt tours that has three water springs. You can only access it by walking and climbing in the mountains. When you reach the valley, you jump from the top of the mountain to the water of the first spring. You can reach the second and third springs by swimming in the first spring. Whose waters are characterized by a green color due to the presence of granite stones in the mountains of the valley. It's one of the most recommended destinations on Dahab day tours, as it's very close to Dahab and Nuweiba.
Wadi Al-Washwashy resulted from the rain in the winter. It is characterized by being in a quiet area isolated from people or electricity. So if you are looking for relaxation and a way to get rid of stress and negative energy. Enjoy the simple life of the Bedouins, then going to Wadi Washwashy will ensure that. If you are in Sharm El Sheikh, then it's time to book your tour to Wadi Al-Washwashy from Sharm day tours.
Nuweiba attractions
Wadi Al-Washwashy is one of the spots that you can go to if you intend to go to Nuweiba. But it is not the only spot that you can go to. Nuweiba is full of other gorgeous spots.
So what will you find in Nuweiba?
Coral Island in Nuweiba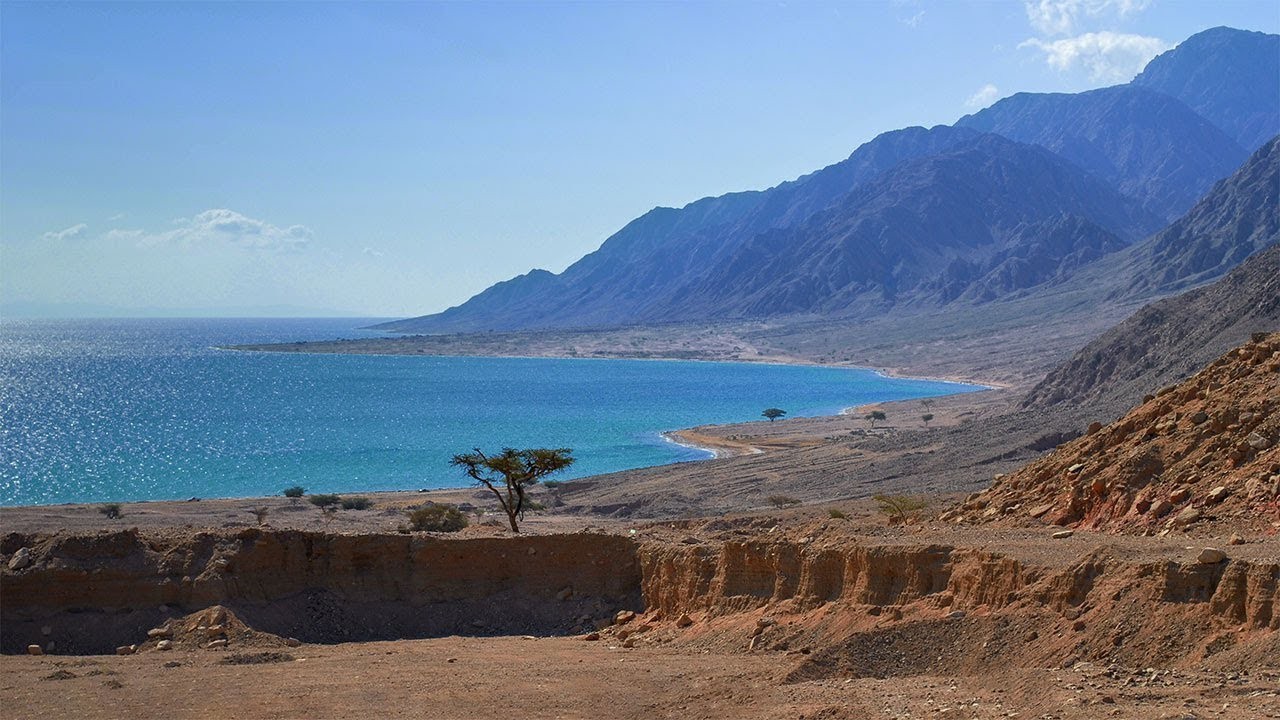 As indicated by the name, it is an island with a huge number of coral reefs. Diving on that island will be a unique experience that you can try on Egypt day tours because you will see rare and colorful coral reefs.
Colored canyon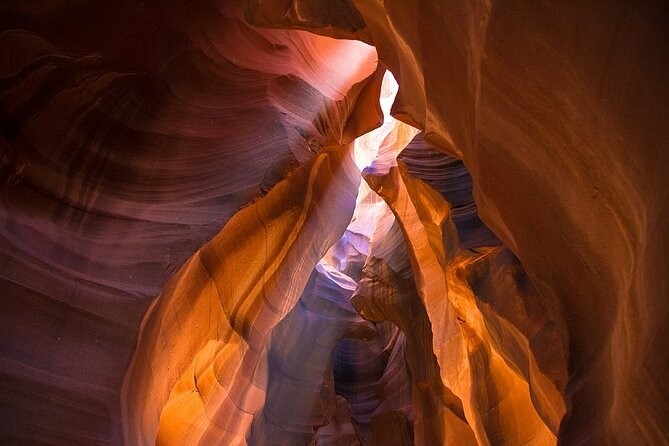 It is one of the most beautiful attractions and Egypt travel packages that you can find in the desert. It is a maze of rocks colored in yellow, red, gold, orange, and silver. In the valley, there is a high point known as the panorama through which you can see the mountains of four countries. Namely Saudi Arabia, Jordan, Palestine, and Egypt. In addition to part of the Gulf of Aqaba.
The colored canyon is considered one of the natural wonders of Sinai. It is considered a safari trip to the colored canyon that departs from Dahab, Sharm El Sheikh, or Nuweiba. If you are a fan of the desert and nature, do not miss visiting the colorful canyon in Nuweiba and adding it to your Egypt desert safari tours.
Al-Nawamis area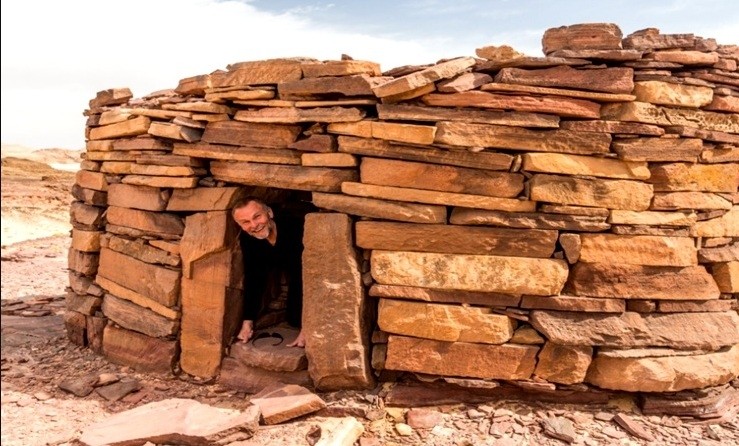 It is an area where there are housed humans for thousands of years BC. Some people believe that they were places of burial. Others believe that the ancient man, about 3000 BC, used it as a place for worshipers. What are the Nawamis?
Al-Nawamis is a stone building compacted stones in a primitive way without the use of adhesive in the form of circular rooms ranging in diameter between one and three meters.
With a single narrow window, it is considered one of the oldest traces of life for ancient Neanderthals.
Ain Khudra Oasis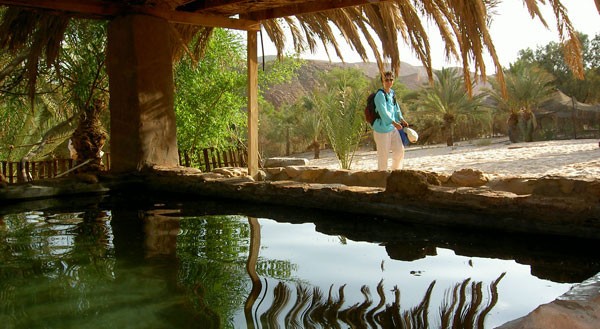 As a result of the presence of many underground wells that overflow with potable water. The oasis has palm trees and olive trees, as well as animals such as wild rabbits, foxes, wolves, and Arab hedgehogs. You can visit it through Taba day tours as it will take about one hour to reach.
It is characterized by its beauty and splendor in its Bedouin atmosphere. Where it has Bedouin tents where you can sit in an atmosphere of wonderful nature with calm and distance from the hustle and noise, which helps to relax the nerves.
There is a legend that talks about the existence of a huge treasure of gold in the land of Ain Khudra oasis. Buried thousands of years ago and yet no one has discovered it until now.
Although this myth is not true, some people search for this treasure in the hope that they will be lucky and find it. Nuweiba is not just those places; Nuweiba is the place you are looking for if you want to get away from the hustle and pressure of life. Live a simple Bedouin life through Classic Egypt tours and enjoy the quiet desert nature.