Memphis was the ancient capital of Egypt and one of the most important cities in Egyptian history. It was founded by the Pharaoh Menes in around 3100 BCE and became a major power center during the Old Kingdom period and now it's one of the most important sights of Egypt tours nowadays. Memphis was known for its grandiose temples and pyramids, as well as its massive statues and obelisks. The city continued to prosper until it was eventually abandoned in around 1100 BCE. Although it is now in ruins, Memphis is still an important archaeological site and a fascinating place to visit and the main attraction that Your Egypt tours aim to add to most travel packages in Egypt.
Memphis History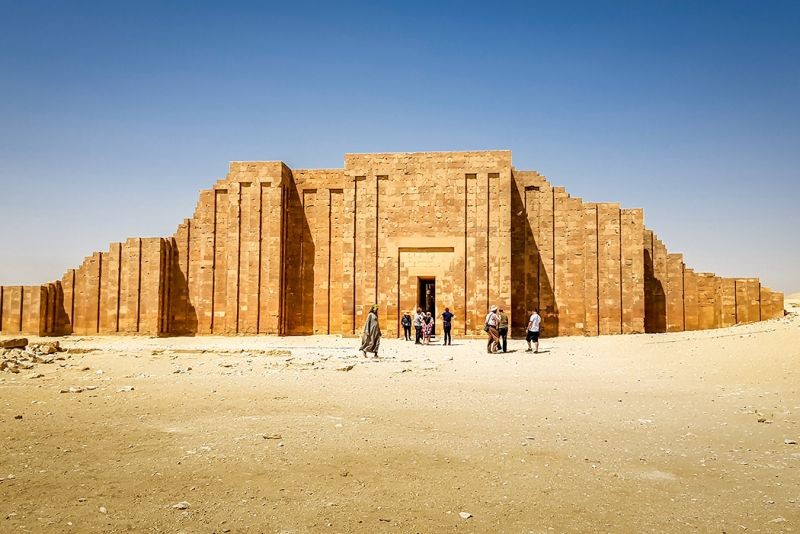 The mythical king Menes created the ancient Egyptian city of Memphis in the first dynasty period. It was Egypt's capital for more than a thousand years, from the Old to the New Kingdom. The Memphis remains are now located near Cairo, Egypt, and are a popular stop for Cairo day tours. Memphis, Saqqara, and Dahshour must be included in your day tours in Giza when you see the Giza Pyramids since they are sites with pyramids, temples, and monuments from many historical periods, under various kings and covenants. It will be an honour to have you along on one of our tours to the Giza pyramids and Memphis..
The city of Memphis was known for its grand temples and palaces, many of which were built by some of the most famous pharaohs in history, such as Ramesses II and III. The Temple of Ptah, dedicated to the god Ptah, was one of the most important temples in the Memphis and Giza Pyramids tour. The Great Temple of Amun at Karnak, located just outside of Memphis, was also an important site for worship and pilgrimage.
Memphis strategic location
In addition to its religious significance and being essential in Egypt day tours, Memphis was also an important center of trade and commerce. Its convenient location at the junction of the Nile River and the Red Sea made it a prime spot for trade routes between Egypt and other parts of Africa and Asia. Goods from all over the world passed through Memphis on their way to or from Egypt.
The city reached its height during the New Kingdom period but began to decline after the reign of Ramesses III. In later centuries, it continued to be inhabited but never regained its former glory. The Arabs who conquered Egypt in 640 CE destroyed much of what remained of Memphis, leaving only a few ruins as evidence of its once-great civilization which you will explore during the many luxury tours in Egypt.
How to get around Memphis, Egypt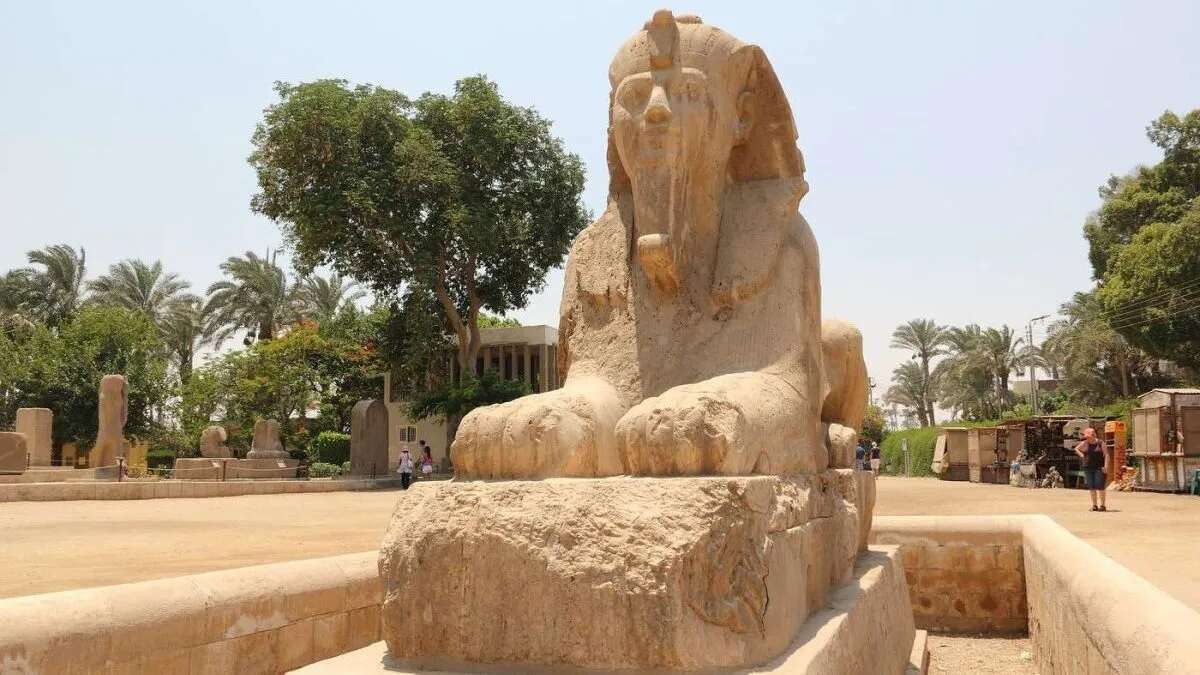 There are many ways to get around Memphis, Egypt. You can take a bus, taxi, or even a donkey! Yes, a donkey, it's a different experience from the classic tours in Egypt.
The most popular way to get around Memphis is by taking a bus. There are many different bus lines that run through the city, so you should have no problem finding one that goes to your destination and tour Memphis and Dahshour as well because they are very close. Just be sure to have small bills handy, as the drivers do not always have change.
Taxis are also available and can be hailed from the street. They are relatively inexpensive and can quickly get you where you need to go in Memphis and Saqqara tour. Just be sure to negotiate the fare before getting in, as prices can vary depending on the driver.
If you really want to experience life like an ancient Egyptian, you can rent a donkey! Donkeys are commonly used for transportation in rural areas of Egypt and can be found near the pyramids. Just be prepared for a bit of a bumpy ride and get ready for new adventure tours in Egypt!