How many times did you try to plan the perfect vacation for you and your family? Didn't know how to start or what are the standards of a good travel package? How can you guarantee that it will meet your expectations during this precious time with your beloved ones?
Despite deciding which travel bundle you should choose is pretty hard, when it comes to planning a trip to Egypt, all you have to do is to follow this guideline to reach the ultimate tour package.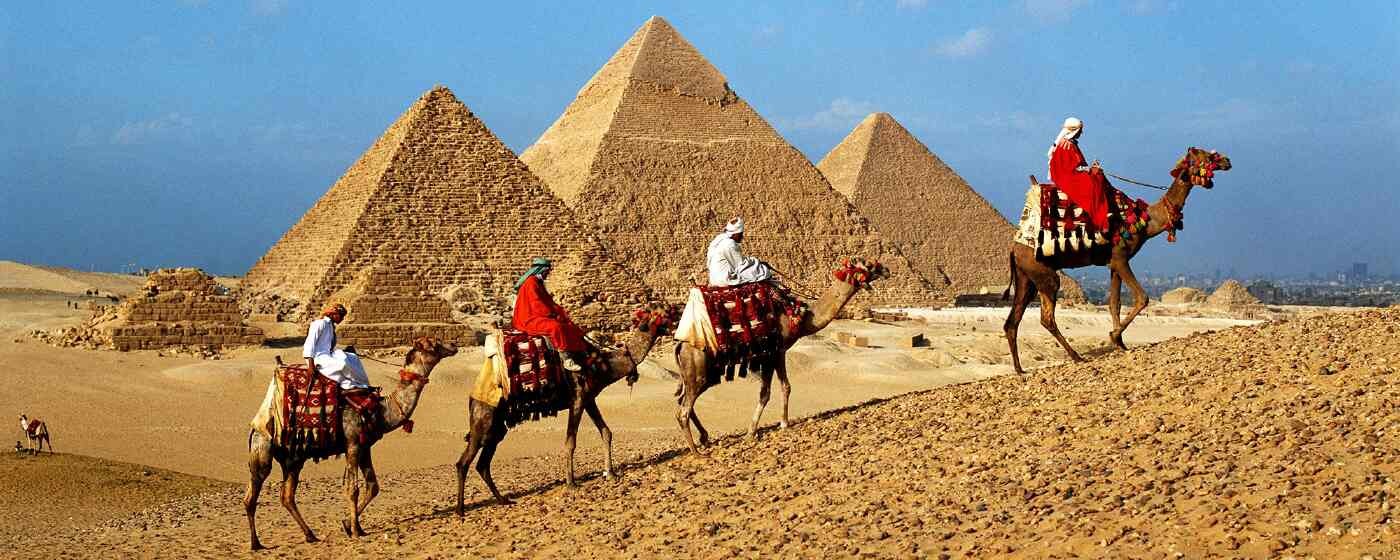 Reflects your personality:
Egypt has various touristic places with different things to do. Unfortunately, you cannot visit all these fabulous places at the same time. So it's recommended to choose the package that reflects your field of interest. For example, if you are an adventurer you will find climbing and hiking, safari or fishing ones. On the other hand, if you are a classic person, who prefers relaxation and a sea view, most likely, you're going to choose Sharm El-Sheikh or Hurghada packages to spend a cozy, calm time on the beach. This tip will help you narrow down the package pool if you know which category you prefer. Many cultural packages are for travelers who like to see historical sites.
Which Season:
Unlike other countries, Egypt has beautiful weather throughout the year. For each season there is a specific destination or more. Make up your mind by matching your preferences with each season's activities. For instance, if you choose to have a vacation in summer time then Sharm El-Sheikh, Hurghada, Dahab, Alexandria, and Alamein will be your type of resort. Due to their beautiful beaches, water sports, and their nightlife style. On the contrary, if you prefer the winter season then Luxor, Aswan, and Alexandria might be suitable for your style because of their warm weather in winter and medical tourism.
Go Local:
Always make sure to get in touch with the local people of the county. In any country generally, and in Egypt particularly, you must try the domestic food. Learn one or two words from the country's language and get to know the customs and traditions of the Egyptians. A good tour package will have some programs to explore the traditional way of life or may be escorted by local guides.
On the same side, make sure that the company you choose is hiring or provides locally guided tour packages in Egypt. Those will always help to explain everything to you and break the language barrier as well. Especially, Egyptian locals are so generous and helpful by nature, you can ask anyone if you need help.
Allocate your budget:
The more utility you get the more the package is flawless. Divide your budget wisely, as you should get the most out of each penny paid. Be aware of the exchange rate in Egypt and the services you will get are at least equivalent to what you've paid. As a result, before spending your money assure that the package is worthy and is not wasting your money. Consequently, came the importance of the company's reputation.
Check the company's reputation:
Checking other travelers reviews of the whole experience, company, hotel, and even the meals will be useful to state whether it is valuable or not. It's significant to choose between the best tour companies in Egypt. Furthermore, carefully read the description of the accommodation and its ratings and pay some attention to the details. Bear in mind that hotels in the center of the city might be convenient for travelers to be more flexible and reach different landmarks easily or downtown. Eventually, you can join some Egyptian groups or forums to get some help from locals or to give you their opinion about your choice.
A well-organized schedule:
Egypt is full of landmarks, historic places, and entertainment venues. Your schedule could be loaded with events or activities if it's not organized perfectly. So make sure that your schedule is neither overloaded nor empty and boring. Moreover, it's recommended to focus on a theme and certain places to spend your time in and figure out more about the places rather than moving from one site to another without achieving what you expected from this trip.
Group size:
Regarding people who love group travel tours: Group size varies between small groups of 12-15 people or large ones of 60 or more. Small sets are better when you're visiting a historic place and need to pay attention to the tour guide and the history of the monuments. On the other hand, large groups might be perfect for social people or safari lovers, or hikers. It depends on personal preferences so confirm that the group size will make you feel comfortable. On a side note, remember to travel in groups and check safety regulations.
The must-see places:
This list may differ according to your interests but your final ultimate package should include at least one of those attractions