What are the best honeymoon hotels in Egypt?
While travelers are always looking for the best deals for their flights and accommodations. This may not be the best way of thinking. Especially for a country like Egypt, where the level of disparity in quality between cheap hotels and fancier five-star hotels, and luxury attractions in Egypt tours is huge.
That is why travelers who care more about having a good time than about how much they will spend on Egypt luxury tours, would benefit greatly from booking a room in an all-inclusive resort over a cheaper hotel.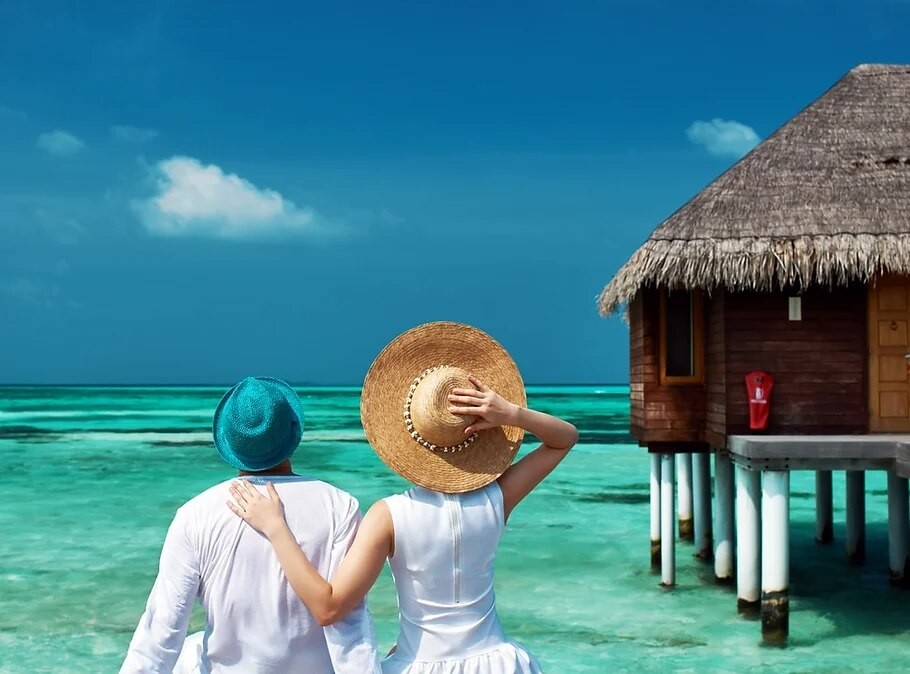 Why do people choose luxury hotels?
The choice of the resort or the hotel for honeymoon or family tours in Egypt differs from one to another, but there are some reasons that make you eager to pay more money to enjoy the luxury services of the hotel and explore Egypt classic tours in a more organized schedule.
Helpful Staff in the resort
One benefit of choosing one of the more luxurious five-star hotels is that they will assist you greatly with planning perfect Egypt adventure tours for yourself and your loved ones. For example, they could help you to explore Egypt night activities or services such as camel rides near the pyramids of Giza or shore excursions, making sure to offer you good rates and quality service throughout.
The staff in these hotels have a lot of experience with reservations and are extremely knowledgeable about such services and recommendations for Egypt honeymoon tours.
What are the amenities offered in the hotels?
If Egypt shore excursions and camel rides are not your things, all-inclusive resorts may still be the better option for you in Egypt.
These resorts offer more spacious rooms for their guests and they also include better amenities. Such as good air-conditioning, Wi-Fi, and excellent room service. Some hotels provide Egypt spiritual tours for their guests to relax and enjoy their vacation.
These resorts are usually a lot cleaner than their cheaper counterparts, with owners taking great pride in the hygiene of their hotel over other options around them.
Honeymoon Offers in Egypt
Another benefit of booking your stay at an all-inclusive resort is that they cater to their guests' needs as often as they can. This level of luxury makes you enjoy your Egypt day tours.
For example. many of Egypt's five-star hotels provide competitive Egypt travel packages with a lot of extra services given at a similar rate.
Honeymoon offers can help newlywed couples ensure that their honeymoon experience in Egypt is very relaxing. As well as luxurious.
Furthermore, a lot of the best resorts provide honeymoon offers that include enjoyable daytime activities besides Egypt budget tours.
Honeymoon offers are not the only benefit of booking at all-inclusive hotels. But they are usually very well thought out and serviced.
Staff at all-inclusive hotels tend to be more attentive and dedicated to making sure that each guest has a pleasant stay at their establishment.
This makes Egypt. And especially seaside to explore in Hurghada day tours and Sharm El Sheikh day tours are great options for honeymooners looking for an affordable vacation.
Quality Control
The disparity in quality doesn't stop at Egypt's hotels, but also in the different areas in different cities. Cairo day tours are a great destination to start with.
As many of the nicer areas with shopping malls and safe streets are located right next to others. More intimidating areas.
To avoid this, most all-inclusive resorts are usually located in safer areas unlike the cheaper hotels littered around the country.
Furthermore. If travelers are not looking to walk around the city's streets and are more content just seeing the major monuments of Egypt cultural tours.
They would find it much easier to sleep, eat, drink, and have fun in an all-inclusive hotel than in a bed and breakfast.
Another issue is eating Egyptian street food. There are a lot of issues with food hygiene in street food vendors all around the country, the hotels provide different cuisines including Egyptian Cuisine.
This lack of food quality control occasionally leads to customers suffering from food poisoning. And other diseases, which can ruin any vacation.
The best way to avoid this is to stick either to your hotel's dining options. Or to seek out the relatively uncommon restaurants in Egypt that put quality as their biggest concern.
High-Cost, High-Reward
To conclude, an all-inclusive hotel is usually much more expensive to stay at than its cheaper counterparts.
It is a solid investment for your stay in Egypt as the benefits, in comparison to cheaper hotels, outweighs the drawbacks.
For more thrifty travelers. A lot of businesses provide wonderful Egypt excursions that provide a little more value for money and are all-inclusive.
And will allow you to see a lot more of Egypt's ancient monuments by taking you from one city to the other. Making sure that their passengers' needs are met consistently too.