Grand Egyptian Museum
This location, which lies west of Cairo and close to the Pyramids of Giza, was chosen as a symbol of Egypt's past, present, and future glory since it is the world's biggest archaeological museum and spans an area of between 117 acres and 500,000 acres. The museum will comprise a number of commercial and recreational service buildings, a centre for the science sought for by ancient materials and restoration, and a museum garden. Meter is projected to house more than 100,000 relics from pharaonic, Greek, and Roman civilizations. These will be planted beside the old Egyptian-known trees.
The second phase of the project, which comprises the repair centre and a number of laboratories, including ones with electronic scanners and laboratories for microbiology, was launched in 2010. It also contains maintenance and restoration facilities, including The creation of museum galleries, the Museum of Scholars, a conference and movie theatre, an archaeological library, and a children's museum will all be part of the final phase.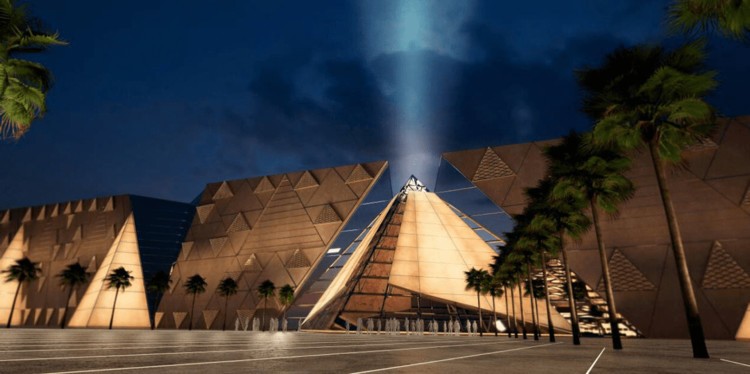 King Tutankhamun's purchases, with the project's official debut scheduled for November 2022. The visitor's path to the museum begins with a vision of the obelisk square, where the first hanging obelisk in the world is on display, and sees in front of it the majestic façade of the museum, or "Wall of pyramids," with a width of 600 metres and a height of 45 metres. From here, the visitor is drawn into the building, which is made up of two main blocks, namely the museum building, and here stands Ramses II welcoming visitors and includes many halls, The conference building, which includes a 3D hall, a cultural center, a major restaurant square, a shopping mall, and shops, is home to the Sun Complex Museum, a range of restaurants, and several gardens.
Be ready very soon for your tours of Egypt to include a visit to the Grand Egyptian Museum The world's largest museum, Of course, it will be on the itineraries of tours in Egypt as soon as it opens for tourists.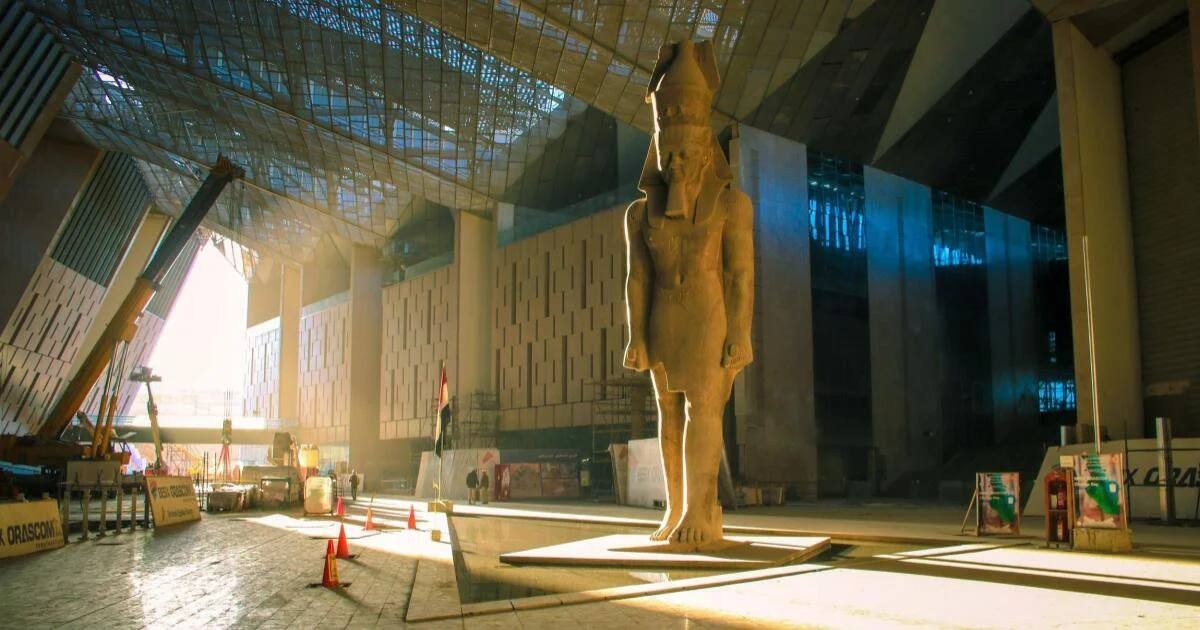 Check out our Egypt tours and travel:
Also, you can contact us and our tour consultant will help you to tailor your Egypt trips.