Animals heavily influenced ancient Egyptian mythology and religion. Animals were not worshipped; however, some were connected to or considered sacred by the gods. Even though, for instance, the cat was the sign of Bastet and the falcon was the symbol of Horus, the Egyptians did not worship all cats and falcons or consider them to be gods. Some creatures deemed sacred by the gods were kept on farms to be slain, mummified, and sold to visitors to the temples during their Egypt tours. In the hopes that their prayers would be heard, the faithful may buy a mummified cat, ibis, or falcon and offer it as a votive sacrifice to the deity.
However, some creatures were referred to as the live representations of a god. The Egyptians thought a deity could take up residence in the form of a specific falcon, and that particular falcon would be regarded as a dwelling cult.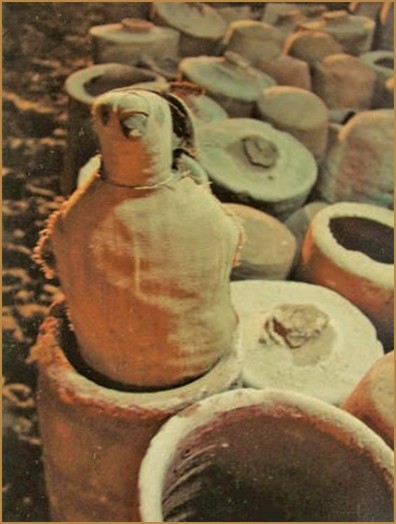 Animals were sacred to many gods and were often left as offerings in the temples. It was impossible to raise enough falcons in captivity to meet the high demand, so often, a bundle of rags and sticks was wrapped to look like a falcon.
That bird would be worshipped as if he were Horus, the physical embodiment of divinity. Particularly during the Late and Ptolemaic periods, any animal in which the spirit of the god was believed to dwell was housed in luxury in the temple precincts. The many different manifestations of the gods included the ram of Amun, the ibis of Thoth, the crocodile of Sobek, and the falcon in various forms of Horus, to mention a few.
The faithful had various ways to identify which animal a spirit inhabited. During one ceremony to determine which animal would represent the god, the cult statue, carried by the priests, would seem to dip toward a particular animal. Each year a new living manifestation of the god was chosen and installed in the temple precinct with a great deal of pomp and ceremony. The fate of the deposed animal is not known. Some animals, like the Apis, Buchis, and Mnevis bulls, were chosen for their Cats were sacred to the goddess Bastet, and cat statues of all sizes were popular offerings in her temple.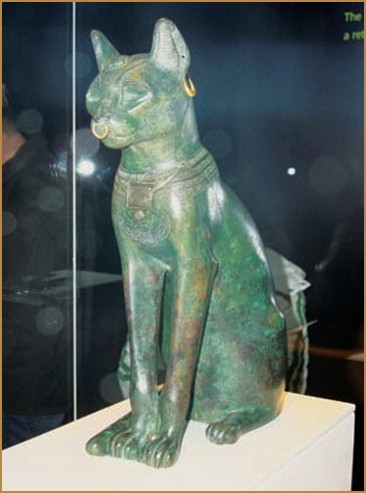 They were selected after an exhaustive search began when the previous bull died. Once found, the bull traveled to its new home in the temple to be installed with a grand ceremony as the living manifestation of Apis, Buchis, or Mnevis, an honor it would hold for the rest of its life. When a bull died, Egypt went into mourning. The bull was mummified and placed in a tomb fit for a head of state.
List of Animals and the Gods to Which They Are Sacred
| | |
| --- | --- |
| Baboon | Thoth, Hapi |
| Beetle | Khepri |
| Bull | Apis, Buchis, and Mnevis |
| Cat | Bastet |
| Cobra | Buto (see also snake) |
| Cow | Hathor, Isis personified as Hathor and Bat |
| Crocodile | Sobek |
| Dog/Jackal | Anubis, Wep-wa-wet, son of Horus, Thoth portrayed as a jackal, Duamutef, Son of Horus |
| Dolphin | Hat-mehit |
| Donkey | Set when Horus defeated him |
| Falcon | Horus and Horus as Harmachis, Haroeris, Harsaphes, Harsiesis, Hartomes, Khonsu, Qebesenef, son of Horus |
| Frog | Nun, Heket, Kek, and Amun in the Ogdoad |
| Goose | Geb, the symbol of Amun, also called great cackler, is said to have laid an egg from which the world came. |
| Hippopotamus | Tauret, Set when Horus defeats him |
| Ibis | Aah, Thoth |
| Lioness | Astarte, Sekhmet, Mut, and Tefnut |
| Lynx | Maftet |
| Pig | Set when Horus defeats him |
| Ram | Amun, Ba-neb-djet, Bata, Khnum |
| Scorpion | Selket |
| Snake | Buto/Wadjet, Meretseger, Renenutet |
| Sow | Nut |
| Swallow or Kite | Isis and Nephthys |
| Vulture | Nekhbet |