DEIFICATION The act of making someone a deity, whether they are alive or dead. Akhenaten could be the sole exception, but the Egyptians did not worship live beings as gods. The monarch was regarded as a living god, but he acquired this title; as the physical embodiment of Horus, he was a deity from birth. By building sculptures of themselves as gods while they were in power, some rulers strengthened their status as God on Earth.
At the sanctuary of his temple at Abu Simbel, Ramses the Great (1279 - 1213 B.C) erected a statue of himself as Re, the sun god, with Amun–Re, Re–Horakhty, and Ptah. In his funeral temple in the Ramesseum in Thebes, another figure of Ramses as Amun was discovered. A select few admired for their intellect, private individuals attained deification after passing away. The First Dynasty monarch for whom the first pyramid was constructed, Zoser (2667 - 2648 B.C), was served as architect by Imhotep, who was also his vizier (prime minister). Imhotep was a multi-talented individual who was renowned for his knowledge and medical prowess.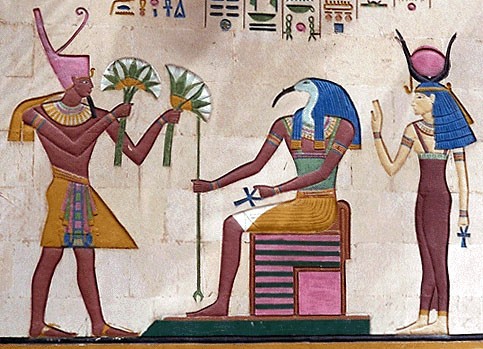 Two thousand years after his death, he was made god. Amenhotep-son-of-Hapu, who served as the architect for Amenhotep III but was unrelated to him, was revered for his knowledge and medical prowess throughout the New Kingdom (1550 - 1069 B.C). Amenhotep-son-of-Hapu was revered and deified as a deity of healing, similar to Imhotep. This was the case with Peter and Pehesi, who perished in the Nile at Dendur in Nubia during the Late era (747 - 332 B.C), drowning in the river was occasionally sufficient justification for deification.
The village of Antinoopolis, the seat of devotion for Antinous, was established on the banks of the Nile, where the companion of the emperor Hadrian who perished in the Nile was also deified.