Dahab is a small coastal town in south Sinai. It is distinguished by its yellow sand, whose color is close to golden, so it was called Dahab, which means gold, and its characterized by pure water. The most famous spots and sites in Dahab are the special islands for diving and snorkeling. Dahab is the home of coral reefs and colored unique fish species. Can we discover the important things to do in Dahab day tours together?
The colored canyons in Dahab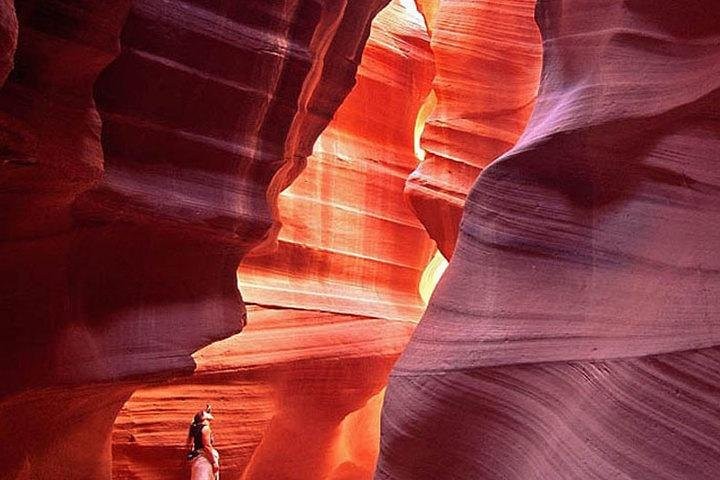 The colored canyons aren't only a destination in Dahab for hiking and trekking, but they will catch your attention and steal your mind when you put your leg on them. Their colors look like a palette of art as they are a mixture of fiery red and shiny gold. No matter how I try to describe them to you, you cannot understand my words without visiting this natural piece of art. Join our safari trip to the colored canyon from Dahab and discover it by yourself.
Blue Hole attraction in Dahab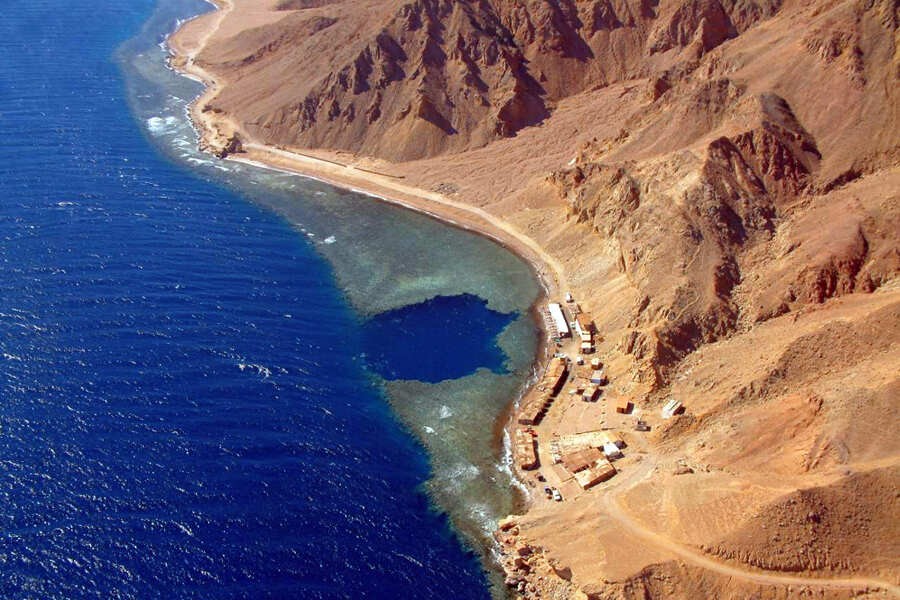 It is a diving area for adventurous professional divers. Its depth is unknown so far. Its dark blue color characterizes it. There are many fish and various coral reefs in it. The Blue Hole is one of the best Dahab attractions and Egypt tours in general.
Egypt's Three Pools Diving Spot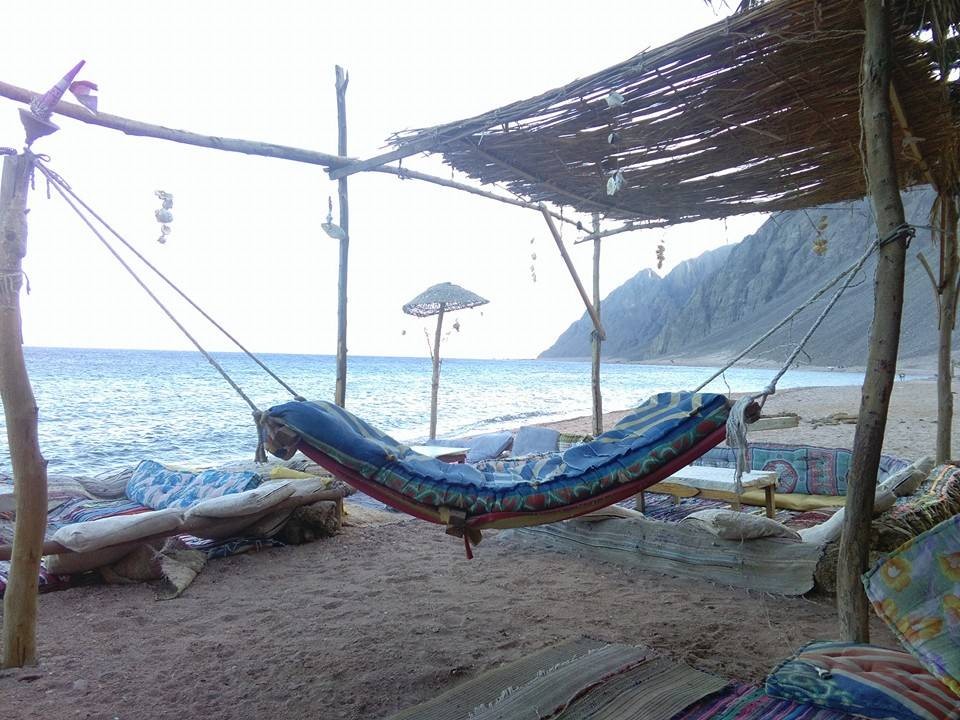 The three pools in Dahab are a protector surrounded by mountains, with a rocky beach surrounded by coral reefs. If you look at the protector from above the mountains, you will see coral reefs dividing the beach in the form of three pools connected to coral meadows. The three pools are distinguished by their clean, clear water. You can add it to your Egypt day tours wishlist to practice snorkeling and see the incredible marine life easily. After completing snorkeling, you can go on a safari or even ride a camel to Wadi Gani. Or if you are planning to get out of Dahab to discover the attractions and sightseeing near Dahab, a day tour to St. Catherine Monastery will be the perfect decision.
Wadi Gnai Safari tour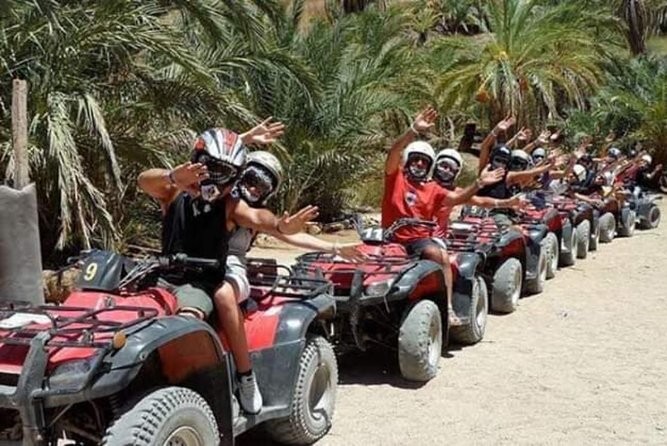 And if you are a fan of desert nature, mountain climbing, and a simple, quiet Bedouin life, in Dahab you will find many places that you can go to, such as Wadi Gnai the best of Egypt safari tours. It is a valley with a small oasis, and it is an ideal place to relax and renew energy and vitality, and an ideal place for mountain climbing, hiking and enjoying the view of the mountains, or touring by quad bikes. At the end of the day, you can enjoy a popular Bedouin meal, drink Bedouin tea, or eat fresh seafood from one of the restaurants.
Towailat Mountain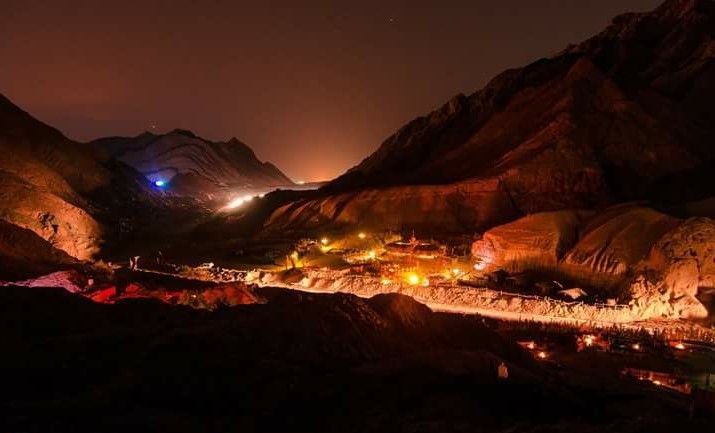 It is a mountain with a quiet Bedouin character and a charming desert view. On the mountain of Towailat.You will enjoy doing many activities that will relieve you from the pressures of life and help you relax, such as camping and looking at the shining stars in the sky, and safari trips in the mountains. In addition to the wonderful Bedouin dinner with the bedouin tea by the firelight, The trip to Mount Tawilat is a renewal of the soul. If you are in Dahab or intend to go to it, do not miss this trip among Dahab attractions. There are many safari tours that move from Sharm El Sheikh excursions to Dahab to enjoy a night in the Towailat mountains.
Blue Lagoon sandy beach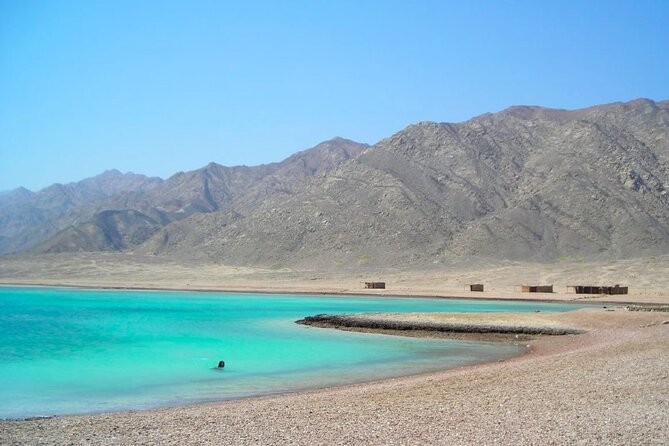 One of the sandy beaches in Dahab is more like an island. It is surrounded by mountains everywhere. You can enjoy swimming in this salty water that will scrub all over your body. In addition to some relaxation after the exhausting diving and snorkeling activities in Blue Hole, three pools, and Abu Galoum. Also, meditate on the landscape of mountains, blue water, shining sun, and golden sand, and, play yoga. Whatever type of sport you want to practice, you will find it here. Just add Blue Lagoon to your Egypt tour packages.
Protectorate of Abu Galum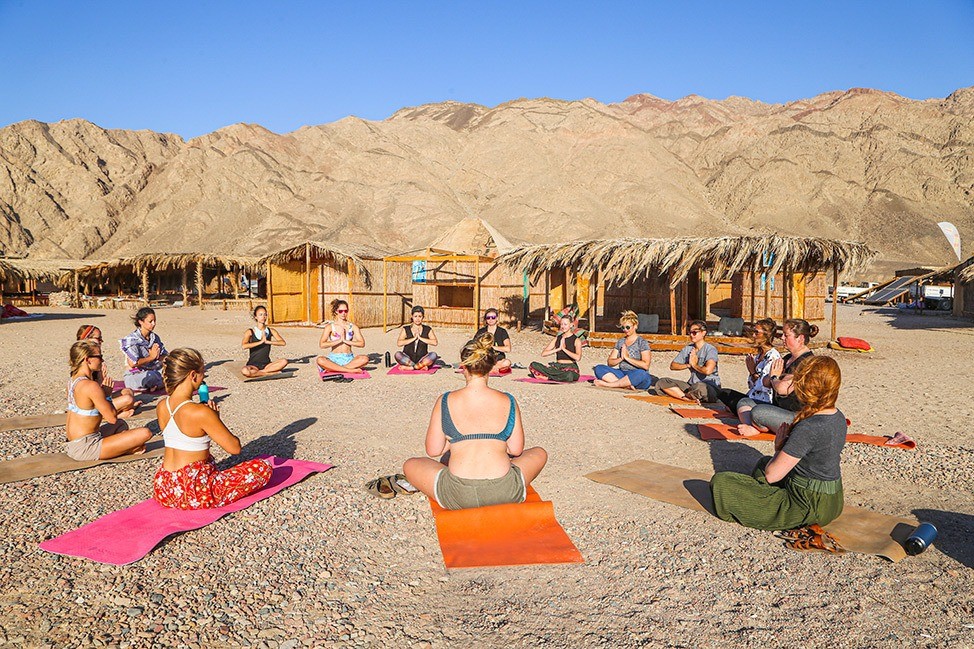 Abu Galum Protectorate, which means Galum's father's protectorate. Some people say it was called by this name because a wizard called Galum enchanted it to be always beautiful and charming for his father. This is not confirmed information, but it is certain that the protectorate is charming and has unparalleled beauty. The Abu Galum Protectorate creates a special romantic atmosphere at night for couples. It would be a good idea to add a day tour to Abu Galum to your honeymoon package in Egypt.
This protected area includes coral reefs, marine life, seagrass, lagoons, deserts, and mountain ecosystems. The mountains and valleys are home to animals, birds, and wildlife, and the nature reserve is home to about 165 species of plants, 44 of which are unique to the region, making this a tourist attraction and destination in Dahab that must be visited. Throw all the negative thoughts in your head and prepare yourself for an unforgettable Egypt spiritual tours in Dahab Abu Galoum.
Abu Galum Reserve has many places where you can practice different activities.
Abu Galum Reserve Activities
When you go to the protectorate, you will enjoy an unparalleled diving experience, as there is an underwater cave system in the protectorate that extends to a depth of more than 100 meters.
Snorkeling If you are a fan of snorkeling, then in the Abu Galum protectorate, you will enjoy the most beautiful snorkeling experience. Even if you are in Newbie or Taba, book Newbie or Taba day tours to Abu Galoum. You will find in the protectorate a variety of ecosystems such as brightly colored coral reefs, rare marine creatures, and seagrass.
Camping in the Baudouin has a simple, calming, and relaxing feel with Egypt classic tours. But camping in Abu Galum, in particular, creates a world for you to see as you lie down on moonless nights to see an ankle rug adorned with scattered pearls. It's one of the best ways to see the great outdoors.
Safari, If you are staying in Dahab, make sure not to miss the camel safari trip from Dahab to Abu Galum protectorate to observe the desert torsions drawn between the highlands, and the slopes where the reserve is characterized by several valleys full of wildlife and full of environmental diversity.
Do not overlook Dahab on your luxury tours in Egypt, as it has many treasures, despite its small area. Just contact us to arrange your next trip to Dahab.