Things to do in Dahab
Dahab, Egypt is famous for its clear blue waters, golden sand beaches and spectacular coral reefs. Located on the Sinai Peninsula, Dahab is a popular and must see destination for both local and international travelers in our Egypt tours. Dahab is famous for its therapeutic centers that can cure a number of different diseases, especially arthritis. Dahab is a small Egyptian town on the southeast coast of the Sinai Peninsula in Egypt, approximately 80 km (50 mi) northeast of Sharm el-Sheikh
Our Egypt travel packages let you visit Dahab's coral reefs, which are among the greatest in the world and home to an astounding variety of aquatic life. Divers of all abilities frequent the region since it is also the location of several shipwrecks.
Dahab offers activities for everyone, whether you want to unwind on the beach or explore the underwater world. So why not include it in your upcoming Egypt luxury tours?
Best diving spot in the world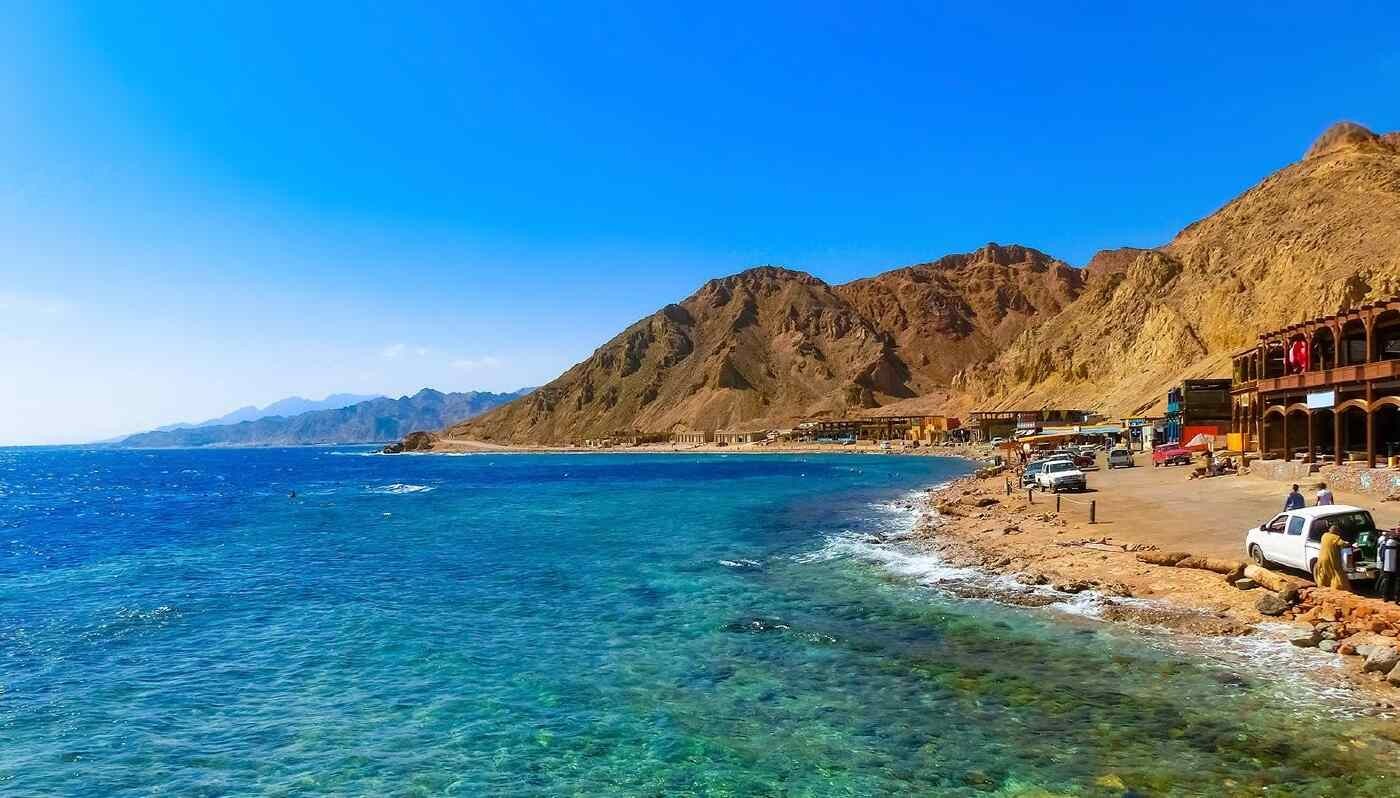 For many divers, the best diving spot in the world is Dahab that's included in our Egypt day tours. The Red Sea is famous for its clear water and rich marine life, there are over 50 dive sites to choose from our Dahab day tours, ranging from beginner-friendly reefs to advanced wrecks. Dahab is also a great place to learn to dive. There are several diving schools located in town, and many of the dive sites are suitable for beginners. The warm waters of the Red Sea make it a comfortable place to dive all year round. If you're looking for an amazing diving experience, book our Egypt adventure tours to live the adventurous.
The different types of diving in Dahab
The Red Sea is home to some of the world's most beautiful reefs, and it offers easy access to them. There are many different types of diving available in our Egypt Easter tours, from shallow reefs to deep wrecks.
One of the most popular dive sites in Dahab is the Blue Hole. This massive underwater sinkhole is over 300 meters deep and has a diameter of 150 meters. It's famous for its azure waters and abundant marine life. We offer a variety of Egypt spiritual tours to the Blue Hole for both beginner and experienced divers.
For those interested in wreck diving, there are several sunken ships in Dahab's waters. The most popular wreck dive is the Carnatic, a British steamship that was sunk by a German submarine during World War I. The Carnatic lies at a depth of 35 meters and is home to a variety of fish and other marine creatures. Don't hesitate to book our Egypt classic tours to discover all this great wreck dive.
Many of the reefs are located close to shore, making them accessible to both beginner and experienced divers. If you are interested in aqua sports, I recommend checking out our Egypt Shore excursion to visit many coastal places such as Hurghada and Sharm El Sheikh.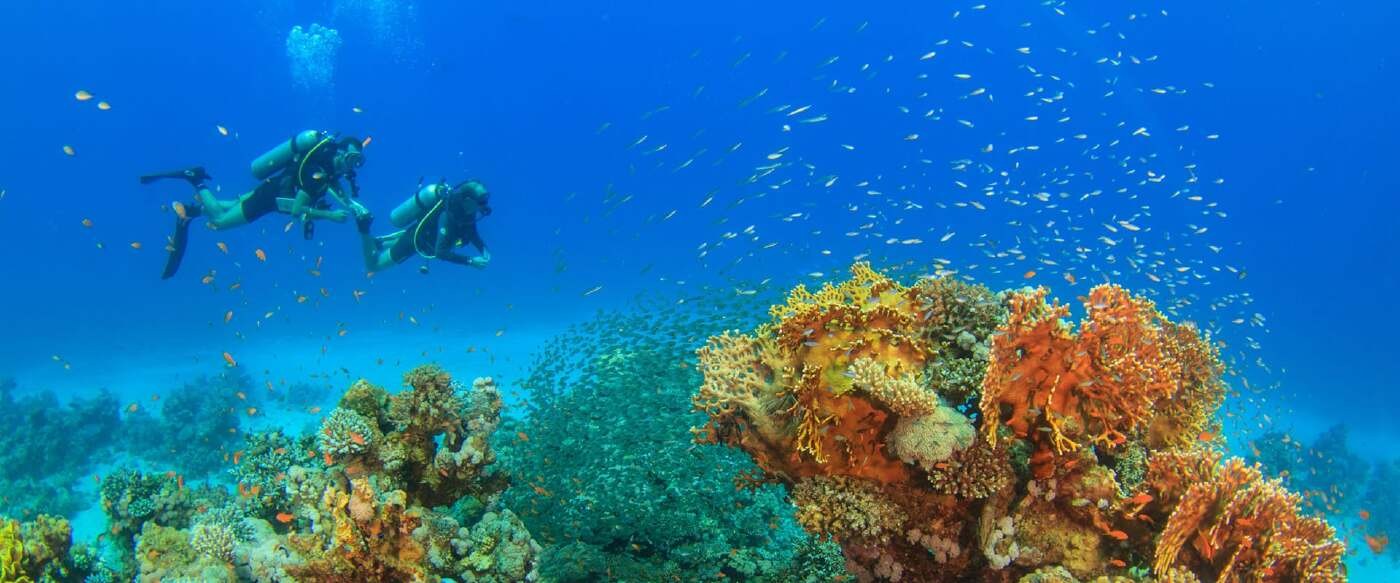 What to expect when diving in Dahab ?
very good visibility all year round, Here's what you can expect when diving in Dahab:
water that is crystal clean and has a visibility of up to 30 meters
an abundance of marine life, including coral reefs, turtles, and dolphins
diverse dive sites to choose from, ranging from shallow reefs to deep wrecks
friendly and experienced dive guides who will help you make your Egypt christmas tours different.
How to get to Dahab ?
To get to Dahab, you can fly to Sharm el-Sheikh International Airport (SSH), which is about an hour away by car. There are also a few direct flights from Cairo International Airport (CAI) to SSH. Once you're in Sharm el-Sheikh, there are plenty of taxis and shuttle buses that can take you the rest of the way to Dahab. Also Check our Sharm El Sheikh day tours to discover its important tourist sites and many things to do.
Conclusion
Dahab is a well-known diving location for good reason; it has enough to offer divers of all experience levels. It is an utopia for people who enjoy the underwater world due to the pristine blue seas and a wealth of marine life. Dahab should unquestionably be at the top of your list if you're considering organising an incredible Egypt New year tours.