Exploring the Colossi of Memnon, the Iconic Statues of Ancient Thebes
For more than 3,400 years, two enormous sculptures known as the Colossi of Memnon have guarded the Theban Necropolis outside of Luxor. One of the most powerful pharaohs in ancient Egypt, Amenhotep III, oversaw the construction of these recognisable sculptures, which are today among of Luxor's most popular tourist destinations.
The Colossi of Memnon, which stand 60 feet tall and weigh more than 700 tonnes each, were initially built to protect the entrance to Amenhotep III's funerary temple. The sculptures withstood the test of time and the environment as the temple was gradually demolished.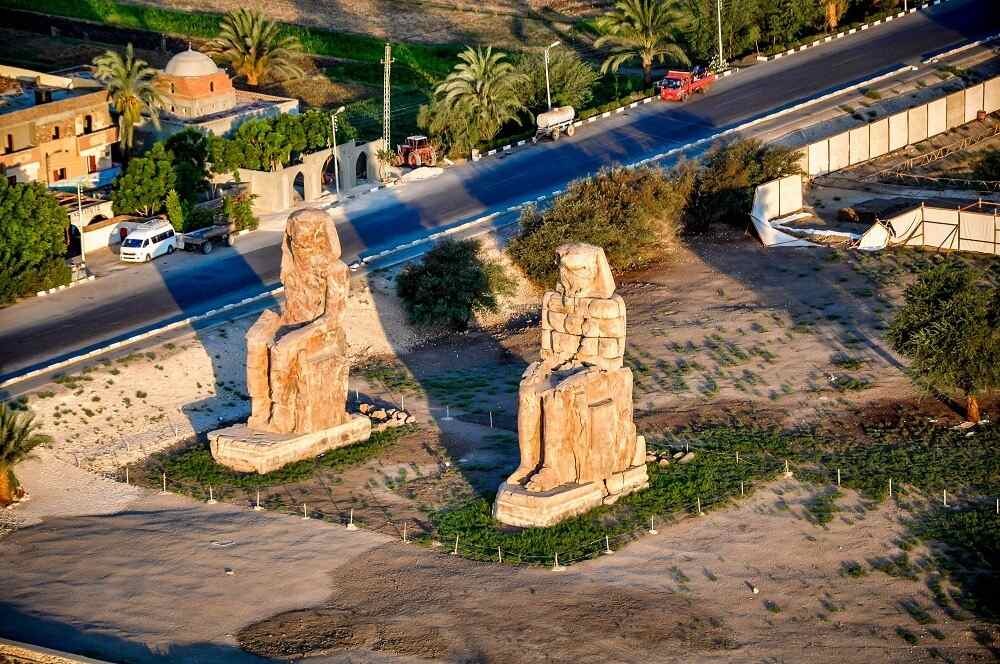 Amenhotep III is seen in the sculptures, which are made of quartzite, sitting on a throne with his hands resting on his knees. Remains of the sculptures' former vibrant painting may still be seen today.
The Colossi of Memnon have a reputation for their purported "singing" or "whistling" noises in addition to their amazing size and antiquity. The first tourists to describe the noises were ancient Greeks, who said that the sculptures' fractures were the result of the wind. Up until the third century AD, when earthquakes destroyed the sculptures and rendered them silent, the noises were frequently heard.
The Colossi of Memnon are still standing today, where tourists to Luxor may see them and be in awe of their enormity and prehistoric craftsmanship. The sculptures are easily reachable from Luxor and are frequently covered as part of a more comprehensive tour of the Theban Necropolis.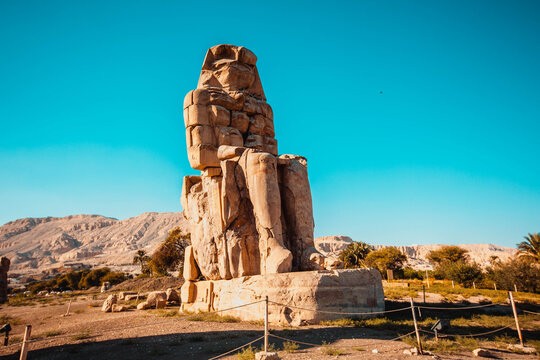 The Colossi of Memnon should not be missed, whether you are interested in history, art, or simply intrigued about ancient wonders.
Are you prepared to see the Colossi of Memnon for yourself and discover everything that Thebes had to offer? Find out more about the fascinating history and culture of ancient Egypt by scheduling a tour of Luxor right away. There are many breathtaking things to view, such as the Valley of the Kings and the Temple of Karnak. To start an incredible adventure through time, make your reservation right now.