Colors were frequently utilized as symbols to signify the gods in Egyptian mythology. Egyptians adorned their houses, gardens, palaces, and tombs with magnificent works of art that showed their gratitude for what the gods had given them and added vivid colors to these representations. Amenhotep III's palace at Malkata (1386–1353 BCE) was lavishly decorated with murals and other embellishments. The palace's front walls were painted white, and its inner walls were painted blue, yellow, and green, during your tours in Egypt, you will learn about the ancient Egyptians' use of paints. These hues were not picked randomly; instead, they were used to represent the significance that each one held for the Egyptians.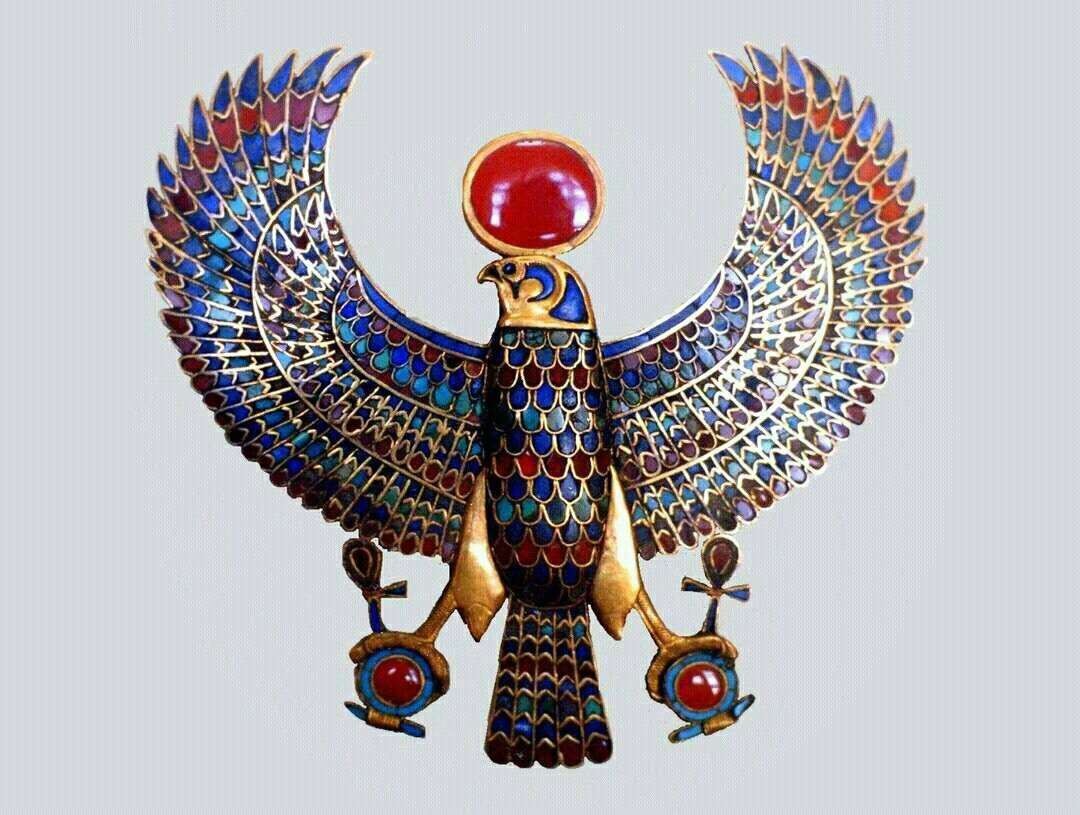 Black
The cemetery and the mummy OSIRIS, who ruled the Netherworld as its monarch, were referred to as "the black one." Black, which is not a natural color but rather the absence of light, is connected with death. The funerary gods ANUBIS and Khenty-Amentu, depicted as jackals with black coats, were black in hue.
Blue
Blue was associated with the sky, the cosmos, and infinity. AMUN was occasionally shown as blue to remind him of his connection to the universe. The gods wore blue beards, wigs, and crowns, and the ancient Egyptians loved wearing amulets of blue faience.
Gold
The celestial metal that never tarnished and stood for eternal life in the afterlife was known as "the skin of the gods," or gold.
Green
Green was the color of life, renewal, regeneration, and vegetation. OSIRIS, the god of resurrection, bore the title "The Great Green." Green meant good things. The sacred eye paint that adorned both priests and the statues of the gods was ground from green malachite, and the word meant joy.
Red
Red was both a positive and negative color. Red symbolized life, energy, and victory and was often the color chosen for magical amulets such as the TET. A prayer in the PYRAMID TEXTS includes the plea, ". . . let my bread be made of red grain . . ." to ensure that only the finest bread was available to the king in the next world. But red was also the color of the desert, the barren wasteland thought to be the domain of evil and the god SET. To do "red things" was terrible, the antithesis of doing "green" or good things. Red was an expression of anger, and a person with a "red heart" was enraged.
White
White, the absence of color, symbolized holiness and purity, and it was used in MEMPHIS' revered appellation, "the white wall." There were mentions of "white ointments" and "white sandals" used during religious ceremonies. White linen was used to outfit the god sculptures and the priests who served in the temples.