If you are traveling to Egypt and you are a sea lover, snorkeling cannot be skipped from your Egypt travel package. Egypt has one of the richest seas of coral reefs and has the most various, colorful, and rare fish in the whole world, The Red Sea, which makes snorkeling one of the most important things to do in Egypt and the thing that should be included in your choice of.
Here are some spots that make the snorkeling experience unforgettable that you should take into consideration while choosing your Egypt Travel Package destinations.
Why does Egypt have the best for diving and snorkeling particularly?
In general, Egypt's shores have the clearest water that makes visibility perfect with nothing to hinder viewing undersea.
The most suitable warm weather that makes the temperature of the water suitable also, as it reaches 29-30 °C in summer and 20-21 ° C in winter. This makes it perfect in all seasons whenever you want to experience life undersea.
All this should make Egypt the best choice having your shore excursion tour and snorkeling. And there are hints of the places that you should consider while customizing your Egypt travel tours.
Hurghada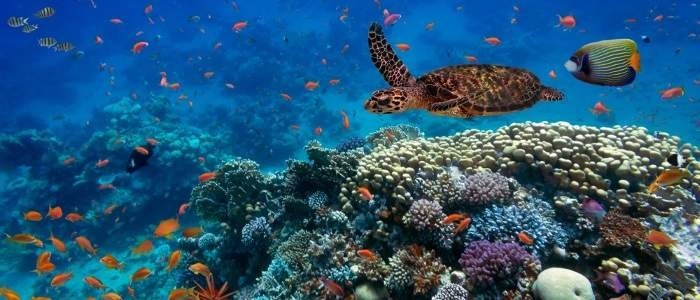 Hurghada has the most shores excursion spots that can be suitable for snorkeling or diving. Each of them has its charm and different kinds of fish.
Abu Ramada Island, for example, had beautiful hard and soft coral gardens, firefish, octopus, doctor fish, night snails, morays, and barracuda. There is also Abu Hashish which is famous for big fin reef squid and big red octopuses.
Therefore, Hurghada is a guarantee for your entertainment that can be real fun inshore excursion groups and a perfect choice for snorkeling and diving lovers. Make sure that it has included in your Egypt travel package.
Sharm El Sheikh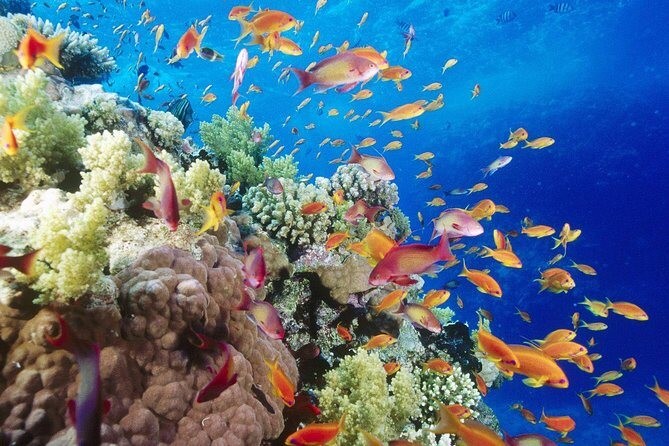 Sharm El Shiekh is a more modern city than Hurghada in its everyday lifestyle. However, it also has many spots that should be included in your travel package in Egypt like Ras Mohamed National Park. It has a strategic place overlooking the Gulf of Suez on the west and the Gulf of Aqaba to the east.
It has the rarest and most beautiful coral reefs in the whole world. Therefore, this makes it one of the most important places that should be included in your Egypt travel package if you are interested in water activities like snorkeling and diving.
Dahab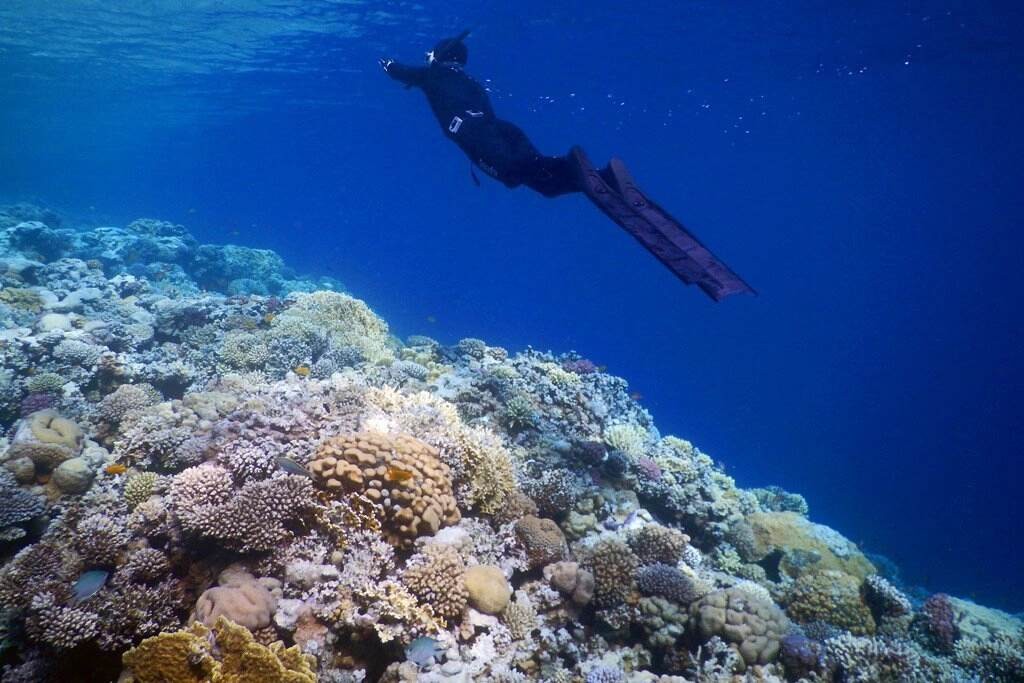 Once you come to Dahab, you feel like a place where you want to live forever. This city changed many lives by moving there, it has this magical effect you cannot resist. It is a heavenly city, the hidden gem of the red sea. You cannot miss visiting Dahab in your life. This city can be your only destination in your Egypt travel package and you will never feel bored. Its name in Arabic means gold for the golden sand beaches.
The Blue Hole is a deep hole made by a submarine all surrounded by different colorful coral reefs and inhabited by many kinds of colored fish. some of them are rare and amazing
There is also The Blue Lagoon; this place is a secret for many people. It is not common and not much visited because it does not have any hotels or resorts. There are just small huts. Snorkeling there is incredible. it's the best choice if you prefer quiet places as it's not spoiled by many visitors yet. It also has clear stable water and the wind is great which makes it a great choice for windsurfing. If this appeals to you, include this in your Egypt travel package and you will never regret it.
The famous Three Pools in Dahab also is a good spot to go snorkeling. They are three sandy balls that are connected by corals. You can see in this spot the rare Napoleon fish that will capture your eyes and take your breath. There are also crocodile fish and scorpion fish hidden in the sand; this also should be on your trip to Egypt. You can also check top tourist attractions for Egypt sightseeing with some of the tips to know before you made the trip to Egypt.