The History of Beer In Ancient Egypt
Beer and bread were the most common offerings to the gods since the consequences of drinking beer so thrilled the Egyptians. Every temple complex featured a brewery and bakery that produced vast quantities of bread and beer for the gods. Beer is often thought to have originated in Egypt. Offerings were made with considerable ceremony and put in front of each god's shrine.
The bread and beer were taken after an acceptable amount of time, which was decided upon by the priests, and enjoyed by the priests and workers in the temple. For example, "Let me dwell upon bread made of white grain and may my drink be made of red grain" is one of the prayers for a pleasant existence in the afterlife found in the PYRAMID TEXTS. Because beer offerings are commonly depicted on tomb walls, we may conclude that beer had a role in the afterlife that was no less significant as it was in the life.
Breweries and bakeries were located close to one another because yeast was a necessary component for both bread and beer, according to excavations on the Giza Plateau near the Great Pyramid Complex. The workers who constructed the pyramids were frequently compensated with bread, beer, and onions. Beer was a need in ancient Egypt and was often offered to kids. The scribe Ani advises a son to treat his mother with respect because it was she who always offered him food and drink when he got home from studies.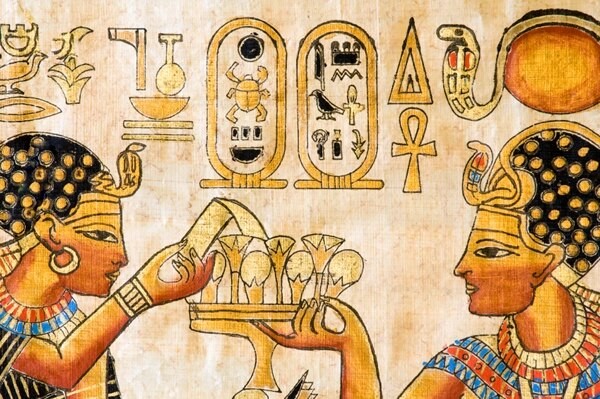 Chemistry of Beer
Despite the complicated chemistry of beer, the Egyptians used a straightforward formula. Wet, unmilled grain was placed in pans and exposed to the sun to germinate. The germination-stage grain was crushed to create malt. Crumbled bread made from coarse flour was combined with the malt and steeped in a kettle of water. In order to prevent the yeast from being killed by the oven's heat, the thickened mixture was then partially baked at a moderate temperature. As the yeast in the half-baked bread started to ferment, the mixture was filtered through a sieve to produce beer with an alcohol content of around 7%. Both barley and wheat were used often to make beer, and on certain feast days, red dye or date juice may have been added to sweeten the concoction.
Beer is healthier to drink than water since it has minerals and acts as an antimicrobial due to the alcohol. Given that overindulgence is regularly depicted in tomb paintings, Egyptian beer must have been available in a variety of strengths. By outlining its consequences, the scribe Ani cautioned against going to a home where alcohol was served: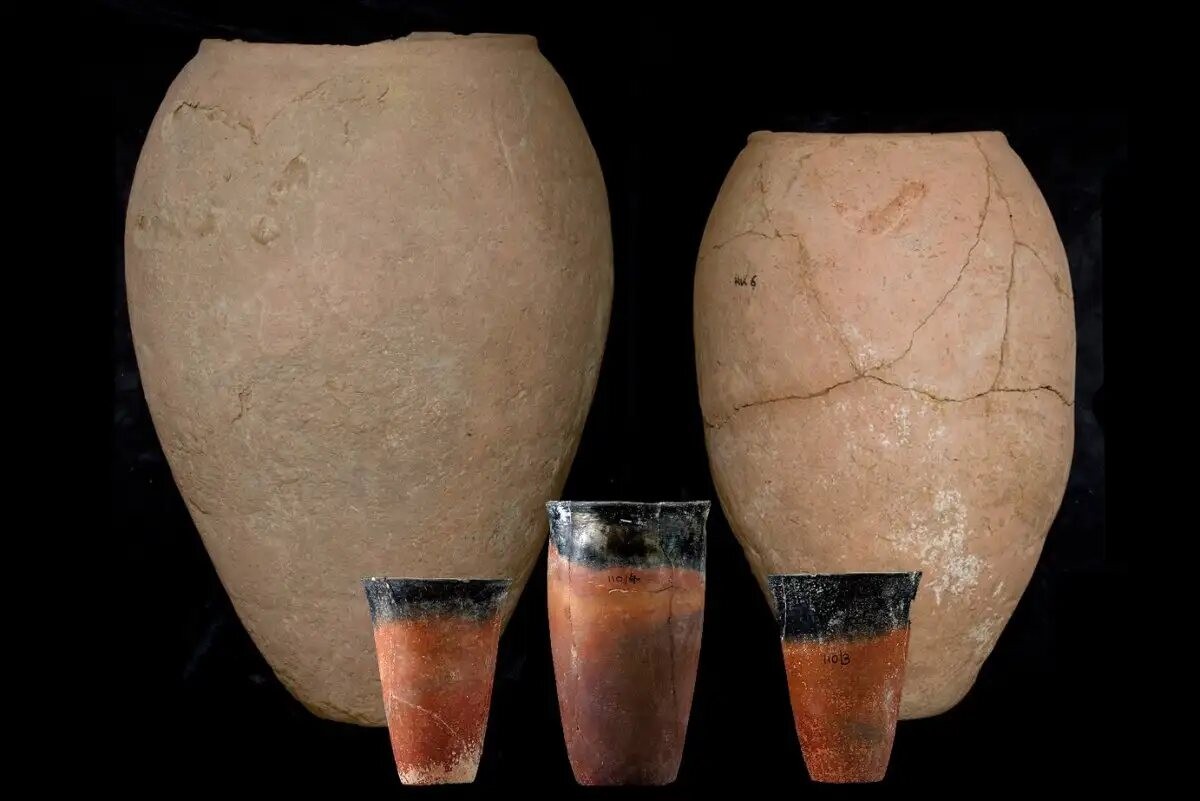 Do not brag about your ability to consume a beer jug. When you speak, an incomprehensible speech comes out of your lips. There is no one to extend a hand to you if you fall and your limbs shatter. Your drinking pals rise and rebuke the sot. If someone comes to see you and ask you a question, you are discovered on the ground and act like a child.