Who is Astarte
ASTARTE (also ASHTORETH, ASHERAH, ATTORET, ANATH) (also ASHTORETH, ASHERAH, ATTORET, ANATH) The supreme deity of Canaan was Astarte, the great mother goddess of the Canaanites. Astarte was a strong war goddess and the wife of Baal. Because of her reputation as a dreadful and destructive force in battle, Egyptian monarchs revered and worshipped Astarte. During the New Kingdom, Astarte was included into the pantheon of Egypt, and chapels were constructed for her in Tanis and Thebes. She was SET's wife in Egyptian mythology, and SET resembled the Canaanite deity Baal.
Ash-teeth/Astarte, who was associated with horses and chariots in ancient Egypt, was frequently shown driving a chariot or riding a horse while donning the Egyptian ATEF CROWN, which had long plumes and bull horns. During Ramses the Great's rule (1279 - 1213 B.C), Astarte was known as the Mistress of the Horse and Chariot because she looked after the pharaoh's chariot. Ramses' rule saw a flourishing of her cult centres.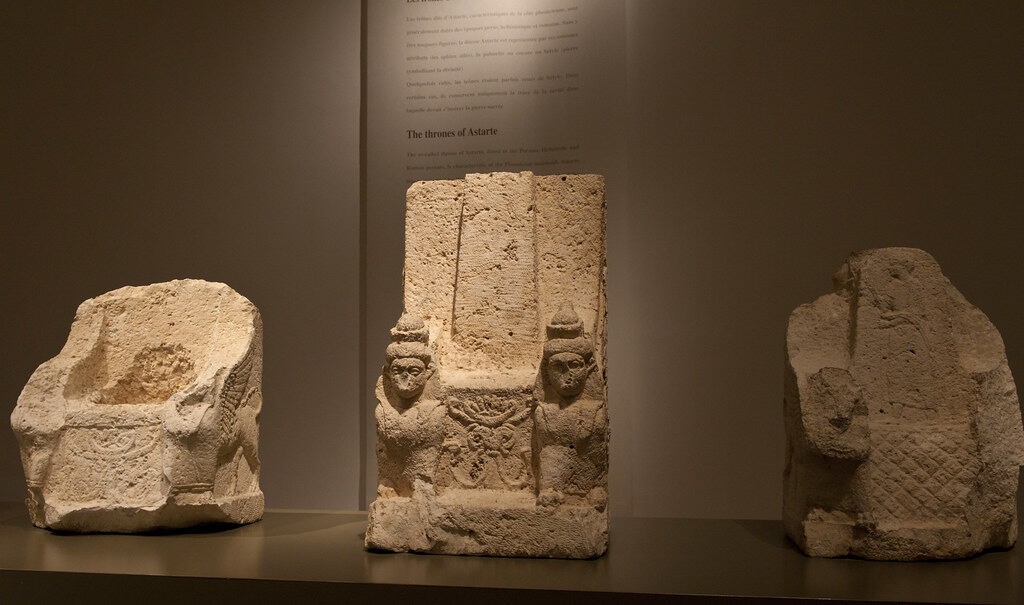 In Egypt, especially in the Delta, where foreign deities were frequently conflated with Egyptian deities, Astarte worship expanded quickly. In the same way that her Egyptian equivalents, ISIS and HATHOR, were perceived by the populace, Astarte was viewed as a mirror of both of them. The mother goddess Astarte was the devoted mother of her clan and the head of her people. She was all-knowing and understanding. Astarte was revered as a moon goddess in the Delta city of Tanis, where she was linked to both the moon deity Aah and Hathor-Isis, who shared relations with Aah.
Astarte and Ashtoreth are frequently mentioned in the Bible, and according to the Bible, King Saul, the first Hebrew ruler (1050 BC), worshipped Ashtoreth, the Queen of Heaven. We can see that for a while, the Hebrews were drawn to Ashtoreth's worship by looking at the Old Testament allusions to her that follow. They turned away from the Lord and began to serve Baal and Ashtoreth.
Judges 2:13
And the People served the Ashtoreths and the Baals, doing what was wicked in the eyes of the Lord and forsaking the Lord their God.
Judges 3:7
Samuel warned the people of Israel that the Philistines would not free them from their control if they did not turn to the Lord with all of their hearts, remove the other gods and Ashtoreth from among them, and prepare their hearts for the Lord and worship him alone.
Samuel 7.3
The cult of Astarte/Ashtoreth was so widespread and well-established that it continued to thrive in the Delta far into Christian times.