Situated on the west bank of the Nile just south of modern Luxor, Armant rose to prominence as an important religious center during the Eleventh Dynasty when a temple was dedicated to MONTU, the popular Middle Kingdom war god. The temple of Montu flourished until the end of the Roman period (A.D. 205) when all temples were closed during the rise of Christianity in Egypt. Armant is also the home of the BUCHI( bull, the animal sacred to Montu. The Buchis bull was thought to be a physical manifestation of the sun god Re and OSIRIS, the god of the dead. When the bull died, it was mummified and buried at the Bucheum, a great underground tomb similar to the tomb of the APIS bull, the SERAPEUM. The cult of the Buchis at Armant rose to power during the Late period when King Nectanebo II (360 - 343 B.C) presided over the first burial of a Buchis bull. Eventually, this tomb grew into an extensive burial place for all Buchis bulls.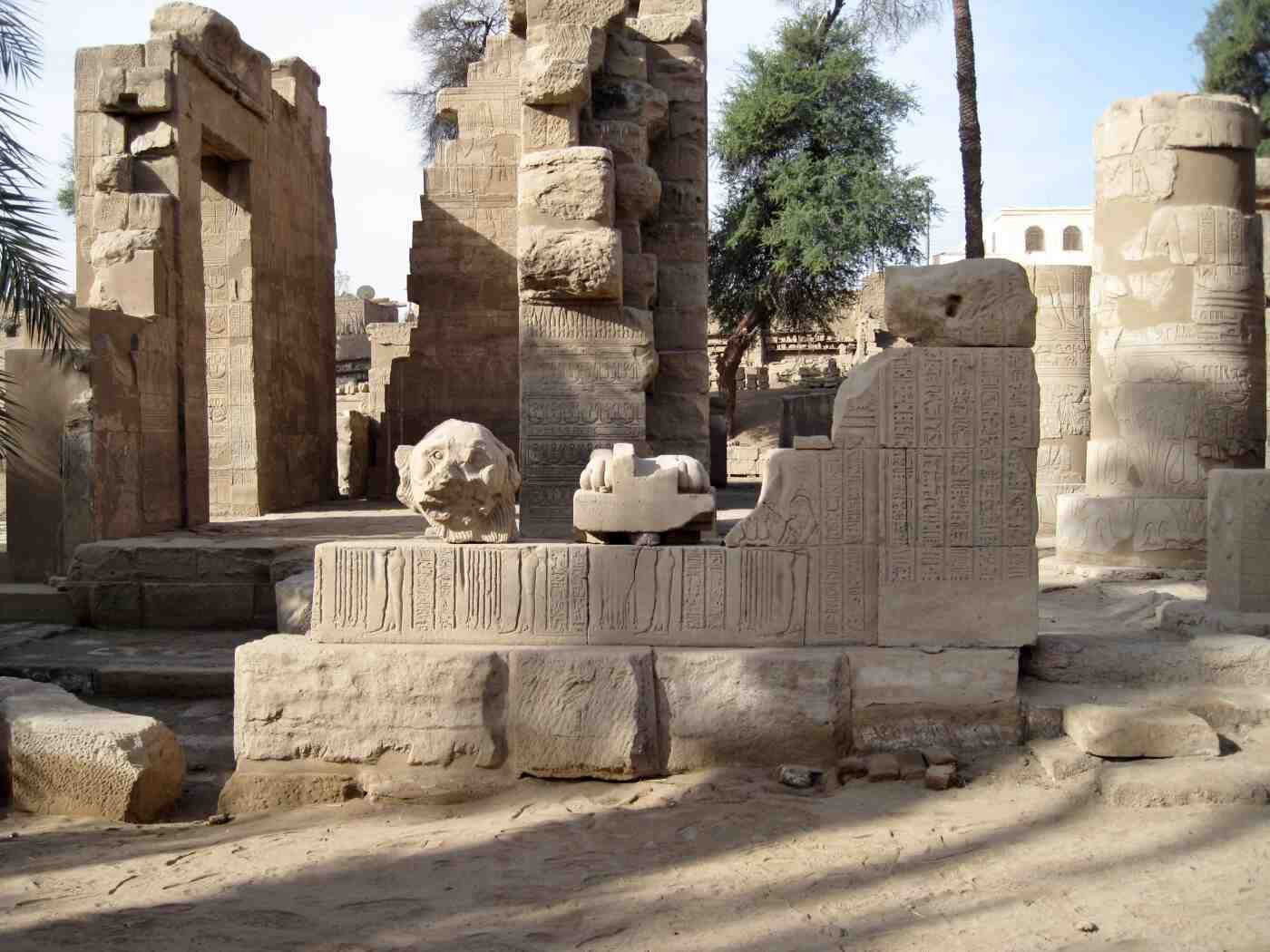 When Cleopatra VII (51 B.C - 30 B.C) visited Armant, she dedicated a MAMMISI, a birth temple for the gods, to her son Caesarion. The temple is in ruins today, but a stone block remains with the cartouche of Cleopatra.
Excavations have shown that during the Predynastic period in Egypt (5500 - 3100 B.C), Armant was the site of an extensive settlement and cemetery.